Planet Pop
Lawyers for Michael Jackson have asked a California judge to conduct behind closed doors a key hearing into accusations of past sex offenses by the singer, along with all other proceedings involving evidence in the case. The unusual request, which came to light in court papers made public on Tuesday, is in keeping with the extraordinary secrecy imposed in the matter by Santa Barbara Superior Court Judge Rodney Melville and sought by attorneys for both sides. \nA television benefit show for victims of the Asian tsunami featuring Madonna, Stevie Wonder, Eric Clapton, Elton John and a string of Hollywood celebrities has run into controversy in the US before a note has been played or a dollar pledged. Fox TV conservative commentator Bill O'Reilly started the furor by suggesting that not all the money raised would aid tsunami victims. \nFrom sad to sadder, patrons in the restaurant where Robert Blake dined with his wife right before she was murdered testified Tuesday that the actor seemed upset, behaved oddly, and threw up his dinner well before anything happened to his wife. A longtime patron of Vitello's restaurant, near the 71-year-old actor's home in the San Fernando Valley section of Los Angeles, said Blake "seemed different from other times" he had been seen at the popular eatery. \nRichard Avedon, who went from a US marine photographer to one of the giants of contemporary arts, spent time shortly before his death in September giving tips to a budding young Army photographer about the craft. Army specialist Rodney Foliente, who joined the military about five months ago to hone his skills as a photographer, and Major Matt Garner were the public-affairs troops who helped Avedon when he photographed US soldiers at Fort Hood for a New Yorker magazine essay. Reuters obtained the final photographs of Avedon taken by the two soldiers on Tuesday. \nArnie's busy, so Terminator 3 star Nick Stahl has signed on to play a private investigator in the big-screen adaptation of A Cool Breeze on the Underground, The Hollywood Reporter said. \nThe movie is based on the first of a five-book mystery series by Don Winslow and centers on a young man on the wrong side of the law who's inducted into a secret organization that keeps its wealthy clients happy and trouble-free. As his first mission, he must use his newly learned investigating skills to track down a senator's teenage daughter who has gone underground in London. \nSpeaking of underground, Osama Bin Laden protege Abdurachman Khadr, who was raised in the arch-terrorist's Afghanistan compound and later became an informant for the US, has sold the film rights to his upcoming biography for an undisclosed sum, the Hollywood Reporter said Monday. \nKhadr, 21, was groomed to become a terrorist because his father, a member of bin Laden's inner circle. As Khadr matured, he became disillusioned with bin Laden's al-Qaeda terrorist network, resulting in rebelliousness, attempts to run away and repeated refusals when his father attempted to get him to become a suicide bomber. \nKhadr escaped the compound after the Sept. 11, 2001, attacks on New York and Washington, was captured by US forces in Afghanistan and recruited by the Central Intelligence Agency (CIA) as an informant at Guantanamo Bay, where he was placed among prisoners in an attempt to gain al-Qaeda secrets. He was due to be sent to Iraq before deciding to blow his cover by contacting a relative in Canada.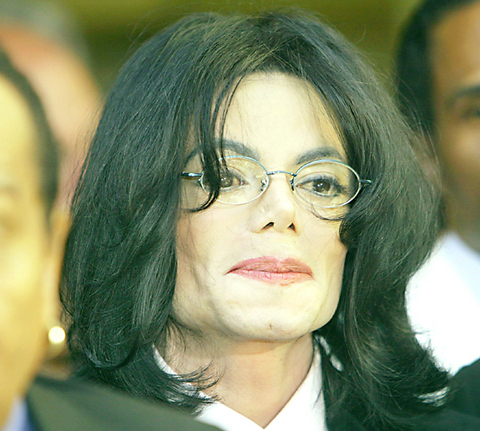 Michael Jackson: See you in court.
PHOTO: AP
Eric Clapton's a reformed man these days, doing his bit for tsunamic victims ... and the queen.
PHOTO: AP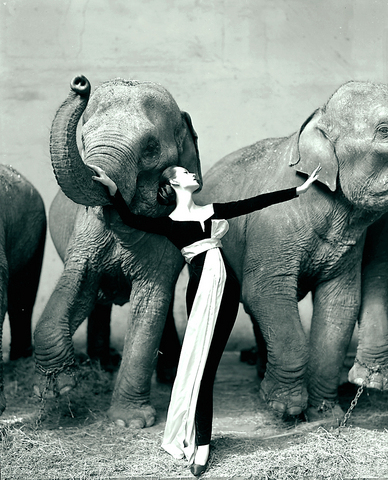 Model Dovima with elephants, by photographer Richard Avedon, who died last year and whose work is now highly valued.
PHOTO: AP
Comments will be moderated. Keep comments relevant to the article. Remarks containing abusive and obscene language, personal attacks of any kind or promotion will be removed and the user banned. Final decision will be at the discretion of the Taipei Times.