The Vinyl Word
There was a time when being a French DJ was not cool, but that was before Laurent Garnier appeared in 1987. \nDJs before this point were generally a sorry band of semi-professional locals who were judged by the jokes they told and the antics they played at various parties, more than by the music on their decks, which was a mixture of old and new popular songs. \nIn the late 1980s a new breed of disc jockey seized the decks and played at house parties, hence the term "house" music. They mixed only the latest Detroit and Chicago techno sounds and indigenous electronic music, alongside dance hall music by sound system DJs. \nThis meant that by the time Garnier was doing sets in Manchester, England, just before the "Summer of Love" in 1989 -- when acid music was spawned from house and fueled by ecstacy -- he didn't have to play what is generally considered crap French pop music. \nIn the 1990s he earned a name among the bracket of sophisticated trance/techno/house DJs who played at increasingly huge raves, or outdoor parties. I compare him with DJs Tony De Vit (now dead) and Sasha, who built sets that increased in energy and induced a head-shaking determination to follow the beat wherever it led. Though Garnier has always been lyrical, he also explores sonics, electronic sounds that don't always have a key. \nGarnier today is the consummate international DJ, the biggest name on the turntables from France. In terms of his art he is an Olympian. He also sells lots of records and plays them for loads of money around the world. \nBut, according to an excited spokesman at the French Institute in Taipei, Garnier is no longer just a French DJ, he is an emissary of Gallic culture. He was awarded the Victoire de la Musique for his album 30 and his current tour is sponsored by the French government and FNAC. \nAs befits a super star, Garnier's Asian Tour will orbit Taipei, Shanghai, Singapore and Kuala Lumpur in just four days. He will be supported by Galliano and The African Divas (live DJ, two female vocalists/dancers), which explores "afro meets dance music ... acoustic tradition meets technology." \nLaurent Garnier played 2nd Floor a couple of years ago without much publicity and to not many people. After a great three-hour set, management had to stop him from playing well into the early hours. There were probably 100 people left at the end, all of whom cheered in appreciation as he was "forced" to leave the stage. \nAbout the only other option this weekend is Phil Kieran from Northern Ireland, who will be appearing at 2nd Floor tomorrow. The Belfast DJ has pedigree, having released breakbeat albums on Electrix, Mob and Eukabreaks. He has also introduced, as a producer, bleeps and whistles to more mainstream house and techno, so expect a bit of a muscial pot pourri. \nPhil Keiran is at 2nd Floor, 15 Heping W Rd, Sec 1, Taipei (台北市和平東路一段15號). \nLaurent Garnier and The African Divas plays LUXY on Wednesday, Oct. 15, at 5F, 201 Zhongxiao E Road, Sec 4 (台北市忠孝東路4段201號5F). Call (02) 2772 1000, or http://www.luxy-taipei.com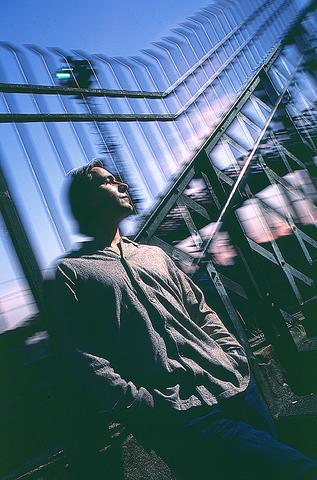 Laurent Garnier, above and top left, contemplates his upcoming Asian Tour.
PHOTO COURTESY OF LAURENT GARNIER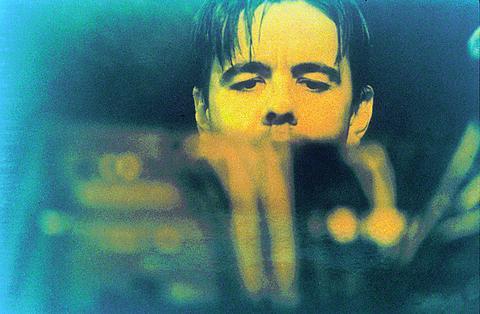 Comments will be moderated. Keep comments relevant to the article. Remarks containing abusive and obscene language, personal attacks of any kind or promotion will be removed and the user banned. Final decision will be at the discretion of the Taipei Times.