Shake it with Sasha on New Year's Eve
Quite possibly the most popular DJ in the world, Sasha is coming to the Taipei World Trade Center on New Year's Eve
When one of the world's biggest DJs is in town on the biggest clubbing night of the year, the choice of how to see in 2003 becomes all too obvious: dancing at Taipei's World Trade Center to England's legendary Sasha. \nFor the uninitiated, Alexander Coe rose to turntable eminence in the late 1980s at Hacienda in Manchester and later Shelly's in Stokes, where he adopted the moniker Sasha and quickly gained a dance-floor following with his eclectic mix of diverse genres, tweaking the best parts of two seemingly incongruous records spinning in synch. Later, during his residency at Mansfield club Renaissance, he befriended fellow DJ John Digweed. The pair collaborated on a two-CD set for Renaissance that was later released as part of the Northern Exposure series -- considered classics in dance music circles. Both Sasha and Digweed have since both been voted the best turntablists in the world by readers of DJ magazine. The duo continue to frequently work side-by-side, most notably in a huge tour of the US this past spring, Delta Heavy, that had them veering from the DJ tradition of touring with a suitcase and a bag of records. Delta Heavy instead was a giant rock 'n' roll-type production involving truckloads of lighting and sound equipment. \nSasha will be coming alone to Taipei, however, as part of an Asian tour that has seen him fill floors in Manila, Hong Kong and Singapore. He plays Jakarta tonight and Kuala Lumpur tomorrow before making his way to Taipei for New Year's Eve and finally Osaka. \nAlthough the tour comes following the release of his long-awaited first artist album, Airdrawndagger, Sasha likely won't be drawing much of the New Year's fun from it as it doesn't exactly beckon revelers to the floor. For the years of hype that preceded it, Airdrawndagger has been routinely panned by critics and graciously been dubbed "ahead of its time" by die-hard fans for whom he can do no wrong. \n"I wanted to make an album of my own music that flowed the way that the first Northern Exposure did," he said, "with all the breaks and downbeat ambience that eventually led into more progressive territory." No one will fault Sasha for a lack of ingenuity, though. He's known for a willingness -- insistence even -- on trying new things, even laying acapella tracks over piano-driven Italian house music. He credits his ingenuity and the success it's garnered him to a wide-ranging taste in music. \n"Spooky, Future Sound of London, Underworld, Leftfield and William Orbit's label Guerilla -- when their records came around, I was like, `This is what I want to play,'" he said. "I also love Abba -- there's definitely a place in my heart for them. I had a really good summer rediscovering dodgy stuff like Fleetwood Mac, ELO and Supertramp that I loved as a kid." \nFor his fans, though, Sasha's appeal is the pure emotion he infuses into every record he plays. He clearly enjoys what he's doing, even though such emotion has gotten him in trouble in the past. \n"I let the record run out once," he said. "I was actually quite the worse for wear, and when I put on my favorite record at the time, I just ran out on the dance floor. The record finished, and I was in the middle of the crowd with my eyes closed and my arms in the air, just caught up in the record. I walked back up to the DJ booth, and everyone went mental. It was quite a moment." Any other moments? You betcha. \n"Strippers absolutely love progressive house. It's very cool. We definitely lucked out there. I've had my knob sucked in the DJ booth as well." \nPerformance notes: \nSasha plays Taipei World Trade Center's Hall No. 2 (世貿中心二館) on Tuesday, Dec. 31. Doors open at 6:30pm. Tickets cost NT$1,000 in advance or NT$1,200 at the door. Advance tickets can be purchased through ERA ticketing outlets or by calling (02) 2341-9898.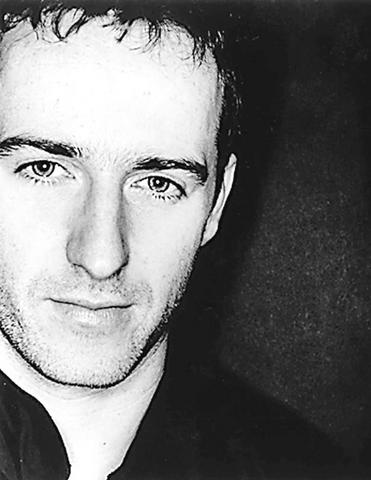 DJ Sasha plays Taipei this New Year's Eve.
PHOTO COURTESY OF EXCESSION
Comments will be moderated. Keep comments relevant to the article. Remarks containing abusive and obscene language, personal attacks of any kind or promotion will be removed and the user banned. Final decision will be at the discretion of the Taipei Times.