Abraham M. Denmark On Taiwan: A return to substance over symbolism
Recently, matters of symbolism have come to dominate discussions between Taiwan and the United States about ways to enhance their unofficial relationship. Yet it is unclear how much such gestures actually help Taiwan beyond a few days' worth of headlines. It is time for Washington and Taipei to look beyond symbolic gestures and focus their efforts on practical, substantive actions that could be taken that would sustainably improve Taiwan's security and prosperity.
In recent months, policy discussions between Washington and Taipei have grown increasingly dominated by symbolic gestures of support. This includes ideas that the US should invite Taiwan's military to major high-profile military exercises, and conversations about who should attend the opening of the new headquarters for the American Institute in Taiwan.
This is not to say that symbolism is unimportant. Indeed, symbolic gestures are a critical tool for leaders to convey the sincerity and seriousness of their policies. Demonstrations of closeness and commitment with joint exercises, high-level visits, and other actions can carry significant political weight that goes far beyond messages conveyed in a press release or a speech.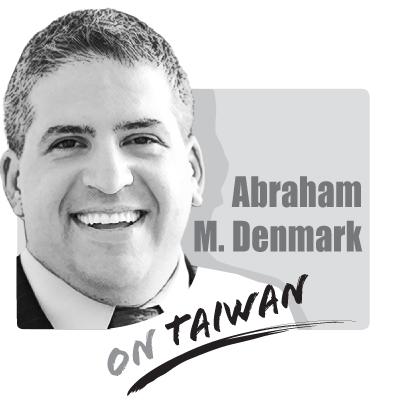 Yet symbolism is but one tool, and a fleeting one at that. Indeed, it is not symbolism but substance that has a tangible impact on the destiny of a region or the peace and prosperity of a people. Without substance, symbolism will evaporate into little more than an empty gesture that pales in comparison to realities on the ground.
This bilateral fixation on the symbolic reached its apotheosis with the passage of the Taiwan Travel Act (TTA), a law of no practical impact but with tremendous symbolic value. In essence, the TTA authorized the US executive branch to send high-level officials to Taiwan — an authority the executive branch already had and regularly exercised. Indeed, in 2014 the United States sent a cabinet-level official to Taiwan — Environmental Protection Agency (EPA) Administrator Gina McCarthy. No Congressional authorization was in fact required, as such authorities were already in place. What the TTA did accomplish, however, was to dramatically raise the profile of such visits in a way that, ultimately, hurts Taiwan.
Prominent, symbolic gestures like the passage of the TTA offer few tangible benefits for Taiwan, while at the same time positioning Beijing to respond to what they see as a challenge to their One China Principle and the fundamental legitimacy of the Chinese Communist Party. While such fears may be unnecessary or misplaced, they are no less strongly felt in Beijing. Yet while Washington's passage of the TTA does little to actually hurt the United States itself, mainland China has focused its invective on Taiwan. After the TTA was signed, Beijing intensified military pressure on Taiwan with a live-fire exercise and flights of fighters and bombers in the island's vicinity.
The lesson is clear: While Washington blusters, it is Taiwan that comes under more pressure. And for little practical benefit.
Washington and Taipei should learn from the experiences of recent months, and refocus their efforts on substantive initiatives that have significant practical results. From finalizing agreements on trade and investment to defending Taiwan's international space and sustaining regular defense cooperation, a great deal of work remains to be done. While such actions may not attract as much international attention as grand symbolic gestures, they will do far more to substantially and sustainably enhance Taiwan's security and prosperity today and long into the future.
Abraham M. Denmark is Director of the Asia Program at the Woodrow Wilson International Center for Scholars, and previously served as Deputy Assistant Secretary of Defense for East Asia. The views expressed are his own.
Comments will be moderated. Keep comments relevant to the article. Remarks containing abusive and obscene language, personal attacks of any kind or promotion will be removed and the user banned. Final decision will be at the discretion of the Taipei Times.