Sex equals revolution? Not with the Internet
Beijing is worried about a Web-driven sex apocalypse, but it shouldn't be. It will keep men quiet — and at home
It has such a stupid name, it doesn't actually sound like software. It sounds like a deliberate attempt to mock a totalitarian government that tries to use software, like someone brought George Orwell back from the dead.
Nevertheless, the Chinese government is pretty serious about its Green Dam Youth Escort package, through which it aims to control individual access to porn sites on the Internet. A press release on Monday detailed three Chinese computer companies who had vouched to pre-install the software, and said it had already been installed in 52.7 million units.
The immediate worry, as reported by the Guardian's correspondent in Beijing, Jonathan Watts, is that it will be used to restrict access to dissident sites, not just pornographic ones.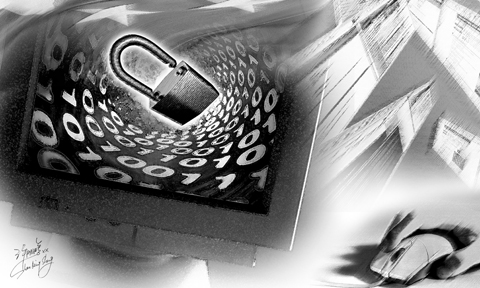 He elaborated: "What they have at the moment is a fairly crappy, easy to uninstall piece of software. But you have to remember that this is stage one, once you enable the authorities to censor at machine level, the software will get better and better. So my feeling is that this is an attempt to shore up the great firewall which doesn't work a lot of the time."
Chinese bloggers are currently concentrating on that crappy aspect. It is a terrible program, apparently, with a hair-trigger that blocks access on the basis of innocuous phrases like "touch-ball," unsophisticated enough to firewall not just pornography but all news articles that mention pornography.
There are also sinister rumors surrounding the collection of personal information on people who try to access banned sites, the worry being — again — that this has nothing to do with pornography, that this is about putting in place the technology to control all computers, and all users, to the point where the would-be dissident has no safe way to use the Internet at all.
And yet it's possible that the government is on the level — that pornography is the target. The immediate impulse with Chinese legislation of this sort is always to look to political freedoms being encroached upon.
I would suggest three reasons for this. First, if we were just to take at face value the impulse to control access to Internet pornography, it wouldn't look so radically different to that proposed by the Australian Labor party last year. Sure, China moves faster and is somewhat less receptive to criticism, but the methods are the same, and so indeed is the rhetoric: Stress the dangers to children and ask yourselves, citizens, whether you wouldn't do anything to protect the innocent, and if not, why not, you pervert?
It seems important to a sense of Western democratic identity to distance itself from China, particularly in situations that don't look very different. And because one's image of China is of a repressive country, we don't think of it as a place with an active sex industry.
Yet illegal prostitution and semi-legal concubinage is everywhere. When there was a clampdown on prostitution in 2000, economists observed a 1 percent fall in GDP. The country is now seeing, after all, the first generation to reach adulthood since the one-child policy was introduced in 1979, and the gender disparity is marked. Estimates give 32 million excess men. As long ago as 2004, government minister Li Weixiong (李偉雄) directly cited the gender imbalance for the febrile sexual atmosphere, predicting worse to come in terms of prostitution and people-trafficking, as well as social unrest and even civil war, insisting "this is by no means sensational."
In fact, researchers are wary of blaming the sex industry for gender ratios. Therese Hesketh, a senior lecturer in International Health at University College London, observes: "The areas where there are most sex workers are not the areas where there are the highest gender ratios. Largely, poverty is one of the greatest drivers of the sex industry."
Hesketh is also suspicious of Li's predictions of orgiastic apocalypse. Based on research she is conducting at the moment, "These unmarried men are quite withdrawn, introvert, shy guys. They are not the kind of guys who are going to go out and start a riot."
Nevertheless, the government remains terrified of sex in terms of its potential as a spur for unrest.
And here, lastly, is the cognitive gap that makes it so hard to take the Green Dam Youth Escort program at face value. The Chinese think they can prevent social unrest by controlling pornography. We think this must surely be a smokescreen for preventing explicit political content because sexual content is itself a form of control.
Loneliness among the unmarried might not, in the end, create revolution, but that doesn't mean sexual and political mores are unconnected. There is no better way on Earth to castrate collectivized protest than to have everyone sitting in their bedroom, atomized and alienated, doing things they want to do in private.
It seems bizarre that a government could, on the one hand, be worrying frantically about the frustrations fermenting in 32 million single men, while on the other hand miss the obvious point that there is no greater source of passivity and political somnambulism than looking at pornography all day.
They don't even need market research; they only need to look at us.
Comments will be moderated. Keep comments relevant to the article. Remarks containing abusive and obscene language, personal attacks of any kind or promotion will be removed and the user banned. Final decision will be at the discretion of the Taipei Times.