Wyoming governor signs measure to outlaw abortion pills
Wyoming Governor Mark Gordon on Friday signed a bill prohibiting abortion pills in the state and allowed a separate measure restricting abortion to become law without his signature.
The pills are already banned in 13 states with blanket bans on all forms of abortion, and 15 states already have limited access to abortion pills.
The governor's move came after the issue of access to abortion pills took center stage in a Texas court this week.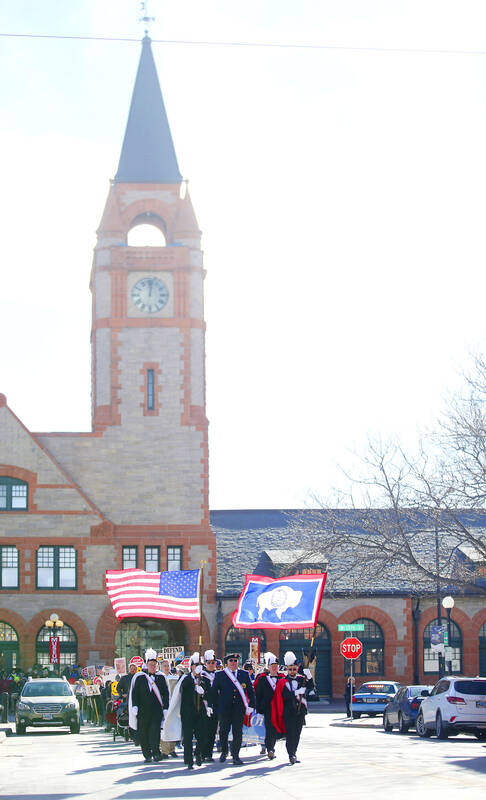 Protesters hold flags at a demonstration against abortion rights in Cheyenne, Wyoming, on Jan. 19, 2019.
Photo: AP
A federal judge raised questions about a Christian group's effort to overturn the decades-old US approval of a leading abortion drug, mifepristone.
Medication-induced abortions became the preferred method for ending pregnancy in the US even before the US Supreme Court overturned Roe v. Wade, a ruling that protected the right to abortion for nearly five decades.
A two-pill combination of mifepristone and another drug is the most common form of abortion in the country.
Wyoming's ban on abortion pills is to take effect in July, pending any legal action that could potentially delay it.
The implementation date of the sweeping legislation banning all abortions that Gordon allowed to take effect is not specified in the bill.
In a statement, Gordon expressed concern that the latter law, dubbed the Life is a Human Right Act would result in a lawsuit that would "delay any resolution to the constitutionality of the abortion ban in Wyoming."
He said that earlier in the day, plaintiffs in a pending lawsuit filed a challenge to the new law in the event he did not issue a veto.
"I believe this question needs to be decided as soon as possible so that the issue of abortion in Wyoming can be finally resolved, and that is best done with a vote of the people," Gordon said.
American Civil Liberties Union Wyoming branch advocacy director Antonio Serrano criticized Gordon's decision to sign the ban on abortion pills.
"A person's health, not politics, should guide important medical decisions — including the decision to have an abortion," Serrano said.
Comments will be moderated. Keep comments relevant to the article. Remarks containing abusive and obscene language, personal attacks of any kind or promotion will be removed and the user banned. Final decision will be at the discretion of the Taipei Times.