Father kills child for being too westernized
HONOR KILLING The 16-year-old girl, who had a relationship outside her religion, was subjected to months of brutal beatings before her father finally slit her throat
A 47-year-old Kurdish father who slit his teenage daughter's throat after she started dating a man from outside her own culture was jailed for life on Monday. \nBritish police said the murder of Heshu Yones, 16, was an "honor killing." Her father, Abdalla Yones, subjected her to months of beatings before stabbing her 17 times because he feared Heshu was too westernized. \nThe teenager had been planning to run away from home. In a note to her father she tried to cope with her ordeal by joking about the beatings he meted out to her: "Hey, for an older man you have a good strong punch and kick." \nYones, an Iraqi Kurd who gained indefinite leave to remain in Britain after opposing the Saddam Hussein dictatorship, begged a judge at the Old Bailey central criminal court in London to order his execution. \nYones, a Muslim, had become "disgusted and distressed" by his daughter's relationship with an 18-year-old Lebanese Christian A-level student. In October last year Heshu barricaded herself in the bathroom of the family home in west London. The father broke down the door and stabbed his daughter repeatedly, before slitting her throat and leaving her bleeding in the bath. \nThen Yones attempted suicide by cutting his throat and throwing himself off a third floor balcony. \nHe was in hospital for several months and claimed that al-Qaida had broken into the family flat and murdered his daughter. \nHeshu was described as a "bubbly" and "fun loving girl" in court. The jury was read a farewell letter the teenager wrote to her father as she planned to run away. \nIn it she apologized for having been a problem, promised to pay back any money she owed him and asked him not to worry about her. \nThe letter read: "Bye Dad, sorry I was so much trouble. Me and you will probably never understand each other, but I'm sorry I wasn't what you wanted, but there's some things you can't change. \n"Hey, for an older man you have a good strong punch and kick. \n"I hope you enjoyed testing your strength on me, it was fun being on the receiving end. Well done. \n"One day when I have got a proper job, every penny I owe you will be repaid in full. \n"I'm sure in saying I will be safe. I will find a way to independently look after myself. "I will go to social security and get myself a flat or hostel. I will be okay. \n"Don't look for me, because I don't know where I'm going yet, I just want to be alone." \nThe court heard her grades had begun to slip. To limit any offence to her father, Heshu would wait until reaching college to put on make-up. \nYones never adapted to life in Britain and the cultural tensions it placed on his family; he wanted his daughter to observe his interpretation of strict tradition, but she wanted a more liberal life. \nYones was described as "a fish out of water" and became depressed, but his children thrived and Heshu studied at the William Morris Academy in Fulham, south-west London. \nSentencing Yones, who pleaded guilty, to life imprisonment, Judge Neil Denison said the Kurd was still suicidal: "This is, on any view, a tragic story arising out of irreconcilable cultural differences between traditional Kurdish values and the values of western society." \nIcah Peart QC, defending Yones, said that before the murder his client had received a letter, written in Kurdish, describing his daughter as a slut who was sleeping with her boyfriend on a daily basis. \n"He was disgusted and distressed by the letter, which he threw away in his anger," said Peart. \n"He did not want to believe what he had read, although he suspected there might be some truth in it. He could not stop brooding on the content of the letter." \nScotland Yard yesterday said there had been 12 "honor killings" across different communities in the last year in Britain. \nPolice define an honor killing as a murder motivated by perceived dishonor to a family or community and stress that it is not limited to Islamic communities. There have been examples of Sikh and Christian honour killings. \nCommander Andy Baker said Heshu had suffered "very significant physical abuse" in the months leading up to the killing, but it was never reported to police. \nThe issue of honor killings is being researched by the Metropolitan police racial and violent crimes task force and Baker said many communities were helping police understand the practice.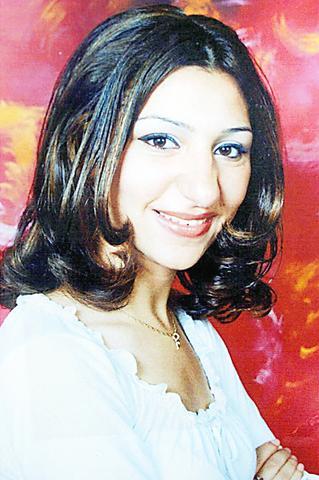 Heshu Yones, a muslim teenager who was hacked to death in an 'honor killing' by her father.
PHOTO: AP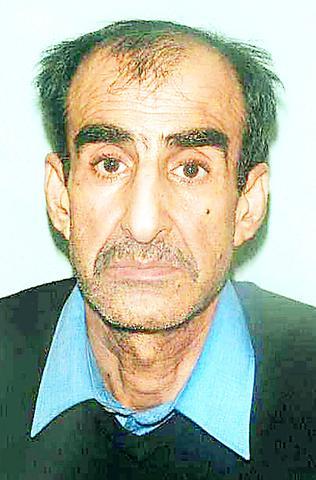 Strict Kurdish Muslim Abdalla Yones was jailed for life after admitting he murdered his daughter.
PHOTO: AP
Comments will be moderated. Keep comments relevant to the article. Remarks containing abusive and obscene language, personal attacks of any kind or promotion will be removed and the user banned. Final decision will be at the discretion of the Taipei Times.