China invasion unlikely by 2027: NSC chief
Chinese President Xi Jinping (習近平) is unlikely to have the capability to successfully invade Taiwan by 2027, National Security Council (NSC) Secretary-General Wellington Koo (顧立雄) said yesterday, casting doubt on the progress of Beijing's military modernization plans.
Taiwan would continue to delay the People's Liberation Army's (PLA) invasion timetable by strengthening its defense capabilities, Koo said.
"I don't think it will happen in the near future or at least within one to two years," Koo said of a Chinese invasion.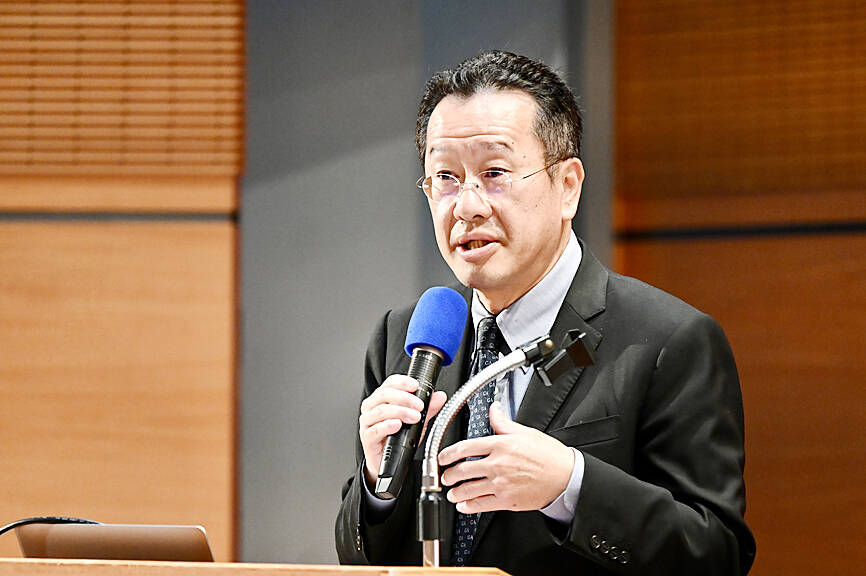 National Security Council Secretary-General Wellington Koo speaks in Taipei on March 18.
Photo: George Tsorng, Taipei Times
"If China needs to carry out amphibious landing operations to take Taiwan, I don't think it will have such capabilities by 2027," he said.
Koo declined to pinpoint when an attack could happen, saying only that Taiwan does not see Beijing making invasion preparations.
Beijing is already facing uncertainty next year from its own economic downturn, while the world must also deal with the US election, and wars in Europe and the Middle East, he said.
Xi is seeking to build a "world-class force" by 2027, a deadline that coincides with the 100th anniversary of the PLA.
Then-chairman of the US Joint Chiefs of Staff Mark Milley last year said that Beijing's military would not be ready to invade Taiwan for "some time."
Chairman of the US Joint Chiefs of Staff Charles Brown Jr last week said he doubts Beijing plans to take Taiwan militarily.
Koo said Taiwan would use mobile weapons such as anti-ship missiles, HIMARS, drones and Javelin anti-tank systems to make China's landing operations more difficult in the event of an invasion.
The US plans to accelerate a HIMARS shipment by one year to 2026.
Earlier this month, Koo said the US government is taking steps to speed up the delivery of US weapons systems to Taiwan that have been delayed by factors including shipments to Ukraine.
Comments will be moderated. Keep comments relevant to the article. Remarks containing abusive and obscene language, personal attacks of any kind or promotion will be removed and the user banned. Final decision will be at the discretion of the Taipei Times.