Cable firms should seek to fill Disney void: NCC
CONTENT HUNTING: Cable companies should find replacement channels with the same quantity of programs and of the same quality, 'if not better,' the regulator said
Cable system operators should begin searching for channels to replace 11 slots left vacant after The Walt Disney Co on Tuesday said it was removing channels it owned in Taiwan by January next year, the National Communications Commission (NCC) said yesterday.
The NCC on Tuesday confirmed it had received applications from Disney to stop broadcasting National Geographic International, National Geographic Wild and Baby TV, starting on Oct.1.
National Geographic Local, Star Channel Chinese, Star Channel Movies, Star Movies Gold, Star World, Star Movies Entertainment, Star Movies HD, Star Chinese Movies HD and Star Movies Gold are to cease broadcasting as well from Jan. 1.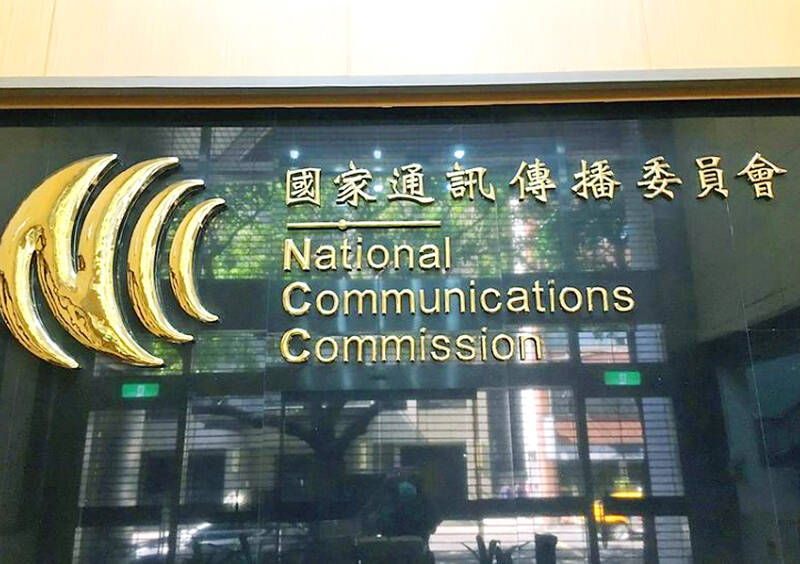 The National Communications Commission building in Taipei is pictured in an undated photograph.
Photo: Yang Mien-chieh, Taipei Times
The California-based company said that some of the programs on its cable channels would be available on Disney+, its online streaming service launched in 2019.
An estimated 170 workers in its Taiwan offices are to be laid off, the Ministry of Labor said, adding that it has asked Disney to provide details of its employee severance package.
"For now, we respect workers' decision to accept any severance packages or job arrangements offered by the company. Should they disagree with new job arrangements or the severance packages, the company must follow Taiwan's rules and procedures governing mass layoffs," the ministry said, adding that Disney should present the severance packages to employees as soon as possible.
The announcement took many by surprise, as Disney has been operating in Taiwan for more than 30 years and is recognized for its high-quality content.
NCC Deputy Chairman and spokesman Wong Po-tsung (翁柏宗) said that five of the 11 channels are included in basic channel packages offered by cable system operators, including Star Channel Chinese, Star Channel Movies, Star World and National Geographic Local.
The basic channel package generally consists of 100 channels, he said.
As local governments are soon to review cable service subscription fees for next year, cable service operators are required to submit their proposed fees in August, he said.
"The number of channels included in the basic channel package would be one of the key factors in determining the subscription fee. We urge cable system operators to quickly negotiate with broadcasters and start finding new channels to replace those owned by Disney," Wong said.
"Replacements should have content of the same quality and quantity as those offered by Disney's channels, if not better," he said. "The types of programs offered by new channels should be similar to those offered by previous ones. Channels offering similar types of programs should be grouped together in a block."
The NCC is in charge of overseeing the operation of cable systems, but does not offer rewards or assistance to them, he said.
Although it manages the Cable Radio and Television Business Development Fund, 40 percent of it is used to fund public broadcasting services, 30 percent is given to local governments and the remaining 30 percent is used to fund universal cable services in economically disadvantaged areas, he said.
The Ministry of Culture and the Ministry of Digital Affairs have allocated funds to encourage the development of content, Wong said.
"As much as we would like to encourage the acquisition of quality content, we are seeing a dramatic change in the way people access broadcast content, with the number of cable television subscribers dropping from 5.2 million in 2016 to 4.7 million today," he said.
Comments will be moderated. Keep comments relevant to the article. Remarks containing abusive and obscene language, personal attacks of any kind or promotion will be removed and the user banned. Final decision will be at the discretion of the Taipei Times.