Lin Fei-fan drops out of race amid assault response controversy
Democratic Progressive Party (DPP) legislative candidate Lin Fei-fan (林飛帆) on Tuesday dropped out of the race following controversy around the party's handling of a sexual assault allegation last year.
At a news conference called in the afternoon, the former DPP deputy secretary-general apologized for the turmoil caused by the controversy, saying he decided to withdraw from the election to ensure that the focus remains on reform, not politics.
"The outbreak of these incidents represents a long-standing issue in society, but it is also an opportunity to collectively relearn," he said. "I hope my withdrawal from the election will stop the movement from being disturbed by political attacks and focus attention on systemic reform."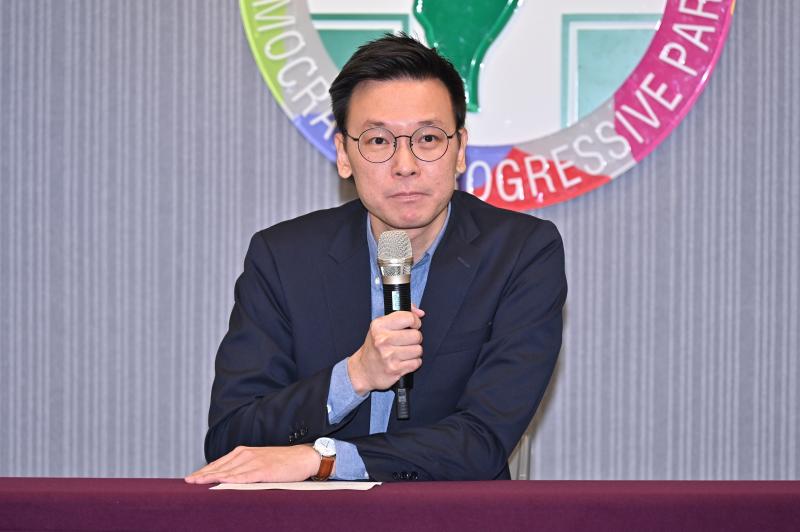 Former Democratic Progressive Party deputy secretary-general Lin Fei-fan holds a news conference in Taipei on Tuesday.
Photo: Tu Chien-jung, Taipei Times
On May 31, a former DPP employee accused Hsu Chia-tien (許嘉恬), then-leader of the party's Women's Development Department, of ignoring and belittling her report of sexual harassment by a director hired to shoot a video for the party.
The DPP's Gender Equality Committee conducted an investigation into the matter, and on Friday last week announced it found Hsu had acted inappropriately.
Although the committee found no fault with Lin's conduct, as it was Hsu's responsibility to report the incident to him, he told the news conference on Tuesday that he should be held to high standards as supervisor of the department and assume responsibility.
The Sunflower movement leader had announced his bid two weeks ago to represent Taipei's Zhongshan (中山) and northern Songshan (松山) electoral district.
Comments will be moderated. Keep comments relevant to the article. Remarks containing abusive and obscene language, personal attacks of any kind or promotion will be removed and the user banned. Final decision will be at the discretion of the Taipei Times.