Regenerative medicine to undergo trials
TESTING: The health minister said regenerative therapies would need to undergo trials before being offered to patients, and would be subject to different criteria
Minister of Health and Welfare Hsueh Jui-yuan (薛瑞元) yesterday dismissed concerns that a bill on regenerative medicine would turn people into "laboratory mice," saying that such therapies would still need to undergo phase 3 trials before they can be used on patients.
Hsueh's remarks came as the legislature started reviewing two bills on regenerative medicine and regenerative medicine products, which were proposed by the Ministry of Health and Welfare, and approved by the Executive Yuan.
Regenerative medicine focuses on developing therapies to activate, replace, engineer or regenerate human cells, tissue, or organs, to restore or establish their normal function.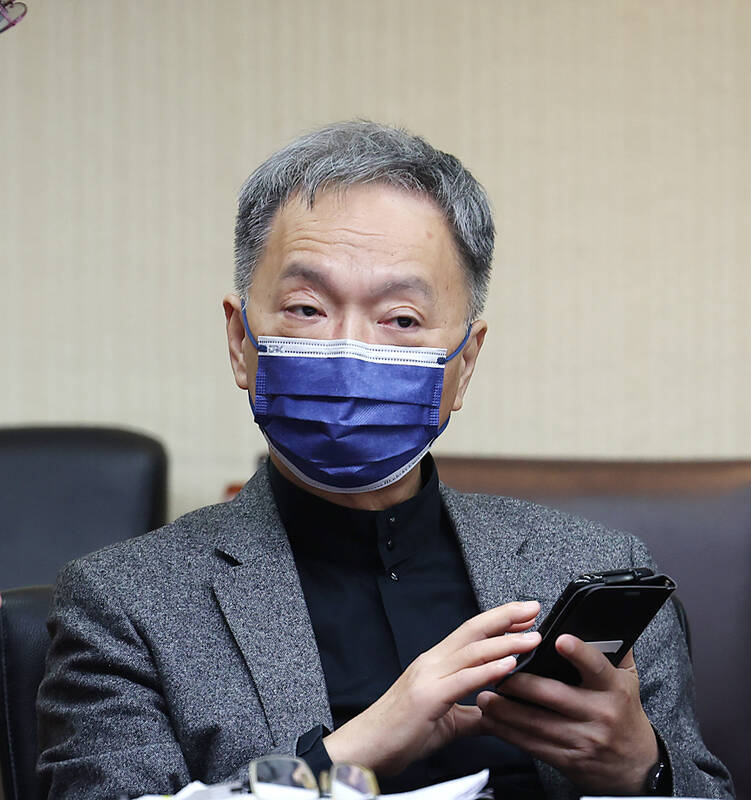 Minister of Health and Welfare Hsueh Jui-yuan speaks at a news conference in Taipei yesterday.
Photo: CNA
However, some civic groups said the bills could expand the use of regenerative medicine, for example by allowing allogeneic therapies, which could lead to higher risk of immune rejection.
The bills have loose safety control mechanisms over such issues, the groups said.
Allogeneic therapies use cells collected from a donor and manufactured in large batches to treat multiple patients, in contrast to autologous therapies, which use cells collected from the patient's body.
The groups said that if the bills are passed, patients might spend large sums of money on novel regenerative therapies that offer less protection, resulting in them "paying to become laboratory mice."
Hsueh called such concerns "a big misunderstanding," saying that regenerative therapies and regenerative medicine products must pass human clinical trials before obtaining a permit.
The groups likely have the misconception that regenerative therapies and medicine would be used on patients without passing human trials, he said.
However, clinical trials for regenerative therapies and medicine would be different from those for chemical medicine, he added.
A randomized and double-blind phase 3 clinical trial would not be suitable for clinical trials for regenerative therapies and medicine, Hsueh said.
He said a regenerative therapy for cancer treatment could first deal with terminating the cancer cells in the body and then injecting engineered cells or tissue to a certain part of the body for it to become therapeutically effective, so it cannot be injected into a healthy study participant.
Comments will be moderated. Keep comments relevant to the article. Remarks containing abusive and obscene language, personal attacks of any kind or promotion will be removed and the user banned. Final decision will be at the discretion of the Taipei Times.