Environmental sculpture appears on Taitung beach
A mysterious art piece that appeared on a beach in Taitung County's Daren Township (達仁) without labels or an explanation has sparked the interest of residents and visitors.
The structure — a giant metal sculpture of a hand pulling on a string of suspended marine debris — was spotted near the entrance of the Alangyi Historic Trail (阿朗壹古道), the Central News Agency reported on Friday.
Nantian Community Development Association head Kao He-feng (高和峰) said he had no idea who made the sculpture, but the patterns on the hand look like Paiwan tattoos.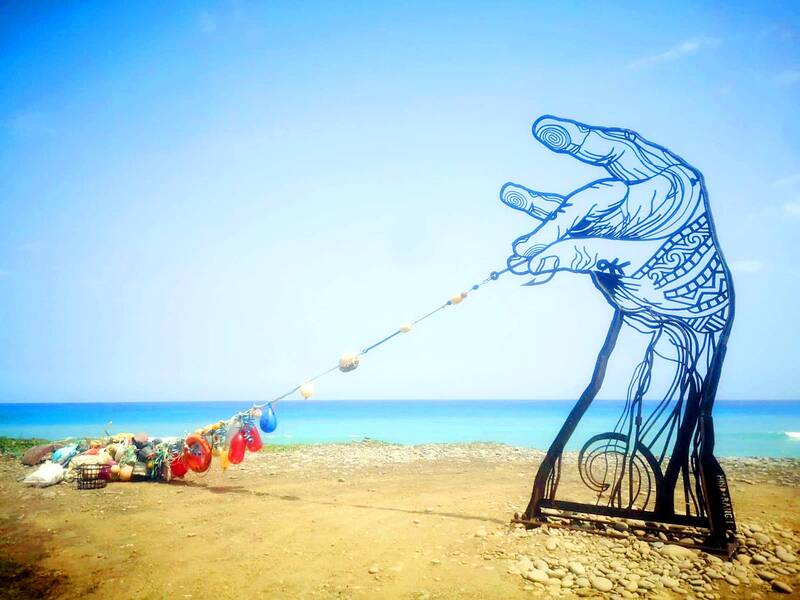 The art piece by Canadian artist Dave Hind is pictured near the entrance of the Alangyi Historic Trail in Taitung County yesterday.
Photo: Huang Ming-tang, Taipei Times
It could be conveying some message about protecting the environment, Kao said.
The Taitung Indigenous People's Bureau commissioned Canadian artist Dave Hind to make the piece as part of a campaign to promote tourism for the indigenous community, bureau Deputy Director-General Cheng Po-yang (鄭博陽) said.
There is no description for the creation because it is not complete, and has yet to receive a name, he said, adding that the art piece would be unveiled in July.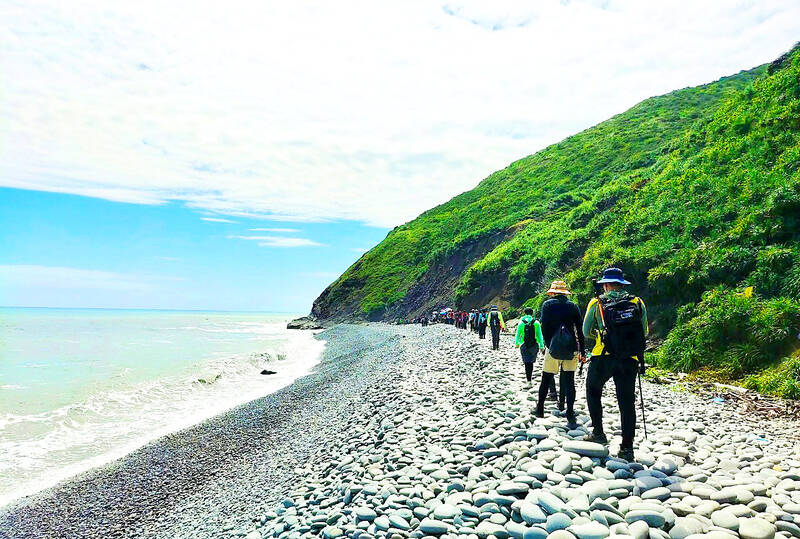 People walk along the Alangyi Historic Trail in Taitung County's Nantian Township on Jan. 6 last year.
Photo: Tsai Tsung-hsien, Taipei Times
Hind, a self-described "thingmaker," uses recycled and salvaged materials from the sea to make functional creations ranging from musical instruments, sculptures, aluminum paintings and small shelters, the bureau said in a separate statement.
Comments will be moderated. Keep comments relevant to the article. Remarks containing abusive and obscene language, personal attacks of any kind or promotion will be removed and the user banned. Final decision will be at the discretion of the Taipei Times.