China could conduct 'cable sabotage': security analyst
China could have deliberately severed the two undersea cables linking Lienchiang County as part of a targeted campaign or "dry run" to cut the entire nation off from the Internet, a security analyst said.
"It is not uncommon for undersea cables to be damaged — but losing two in a row is either really unfortunate or quite possibly not a coincidence," American Enterprise Institute senior research fellow Elizabeth Braw wrote in Foreign Affairs on Tuesday.
Internet access in Lienchiang County is provided through two marine telecom cables, Taima No. 2 and Taima No. 3.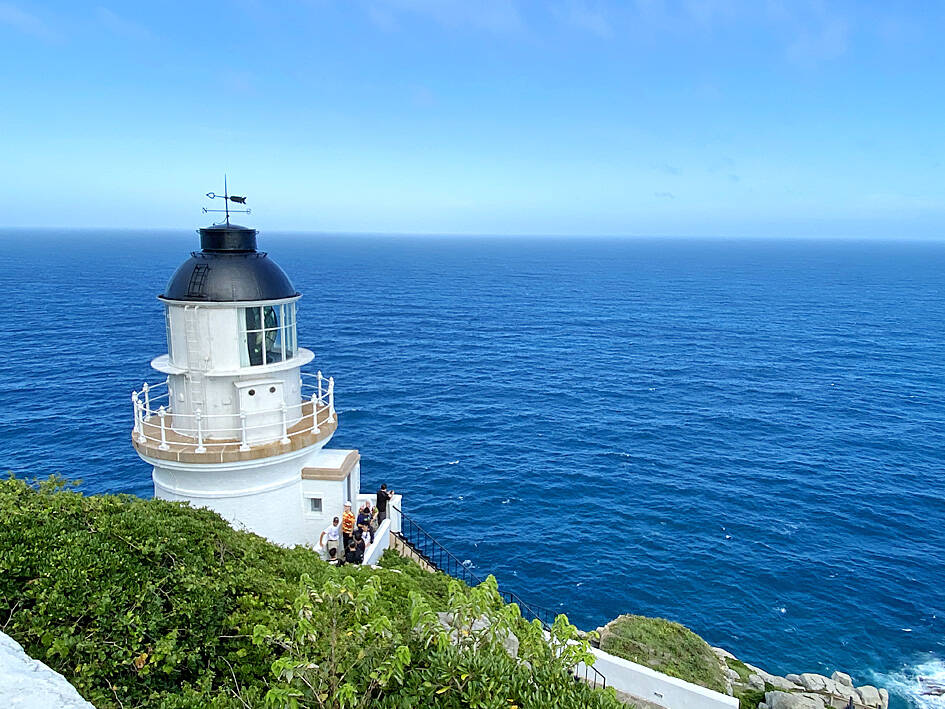 A lighthouse on Lienchiang County's Dongyin Island is pictured in an undated photograph.
Photo: Yu Chao-fu, Taipei Times
A Chinese fishing boat severed the No. 2 cable, while the No. 3 cable was cut by an unknown freighter — incidents occurring separately on Feb. 2 and Feb. 8 respectively, the National Communications Commission said on Thursday last week.
Although Taiwanese officials said that at least one of the incidents was a mishap, Chinese vessels have been regularly causing damage to undersea cables, Braw said.
"It is especially striking because it is no mystery where the world's 380 undersea cables are located," she said. "On the contrary, there are maps detailing their location to ensure that fishing vessels do not accidentally harm them while dragging their nets."
The damage to the links has severely curbed telecom services in Lienchiang County, disrupted Internet access, and slowed text messaging and picture-sending to a crawl, with repairs not expected to be completed before the end of April, she said.
How the country responds to the issues are likely being observed by Beijing, which deems the nation's tenuous link to its outlying islands a military weakness that can be exploited, she said.
Citing the International Cable Protection Committee, Braw said that there are about 100 to 200 cases of damage to undersea cables every year, only 50 to 100 of which involve fishing boats.
"The incidents involving damage to the cables connecting the Matsu Islands are, in other words, disproportionately frequent," she said, adding that accidentally damaging just one cable would have required "an unbelievable amount of bad luck."
Reports of damage to cables off Lienchiang County primarily revolved around Chinese excavators illegally dredging sand in Taiwanese waters, which is a form of "classic gray-zone aggression" that inflicts harm on Taiwan's maritime cables and environment, Braw said.
"Cable sabotage could become our era's blockade, and unlike past generations' blockades, it can be conducted on the sly," she said.
Comments will be moderated. Keep comments relevant to the article. Remarks containing abusive and obscene language, personal attacks of any kind or promotion will be removed and the user banned. Final decision will be at the discretion of the Taipei Times.