PVC plastics to be banned in packages sent by online retailers starting in July
Online retailers would be banned from using polyvinyl chloride (PVC) in packaging and must use a certain amount of recycled materials from July, according to new Environmental Protection Administration (EPA) regulations announced on Thursday.
The rise of online shopping has resulted in an increase of packaging waste, with more than 57,000 tonnes of trash produced from 220 million packages sent in 2021, the EPA said.
Many retailers use too much packaging in their shipments, EPA Recycling Fund Management Board executive director Wang Yueh-bin (王嶽斌) said.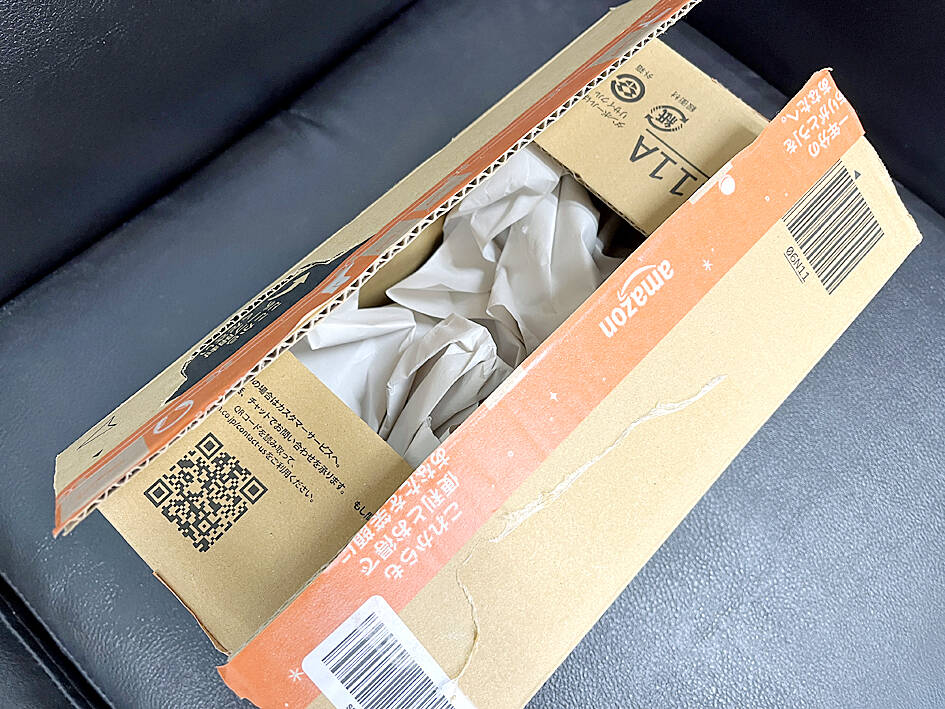 A shipping package is pictured in an undated photograph.
Photo: Chen Chia-yi, Taipei Times
Some use large boxes to pack small items, wasting a large amount of paper and plastic, he said.
The new rules that would go into effect on July 1 would only apply to large online retailers such as Momo, PChome, Shopee and vendors that have an official Web site or app for placing orders, the EPA said, adding that they would be applied to personal shipments at a later date.
No PVC plastic would be allowed in packaging, the rules state.
This adds online retail to another ban on PVC in food packaging, which is also to go into effect in July.
Wrappers in natural colors that contain more than 90 percent recycled paper, or plastic packaging made from more than 25 percent reusable plastic, should be prioritized, Wang said
Rules on how much packaging can be used would differ depending on retailer size.
Retailers with more than NT$50 million (US$1.64 million) in capital would be subject to a product-to-packaging weight ratio of less than 40 percent for products weighing between 250g and 1kg, the rules state.
The requirement is less than 30 percent for goods weighing 1kg to less than 3kg, and less than 15 percent for more than 3kg, Wang said.
Retailers with capital of at least NT$150 million would be required to achieve a 25 percent reduction in packaging by next year, followed by 30 percent by 2025 and 35 percent by 2026, Wang said.
They must also use at least 2 percent reusable packaging for products by next year, 8.5 percent by 2025 and 15 percent by 2026, he added.
As fragile items might require more packaging, Wang said that reusable bags or boxes, original product packaging and reused cardboard would not count toward the weight limit.
Retailers that use PVC would be subject to a fine of NT$1,200 to NT$6,000 per package, while those that do not meet weight reduction requirements would be fined NT$30,000 to NT$150,000, Wang said.
Those that do not make corrections in a timely manner could be successively fined, he said.
Reducing packaging waste is not only environmentally friendly, but also saves consumers the trouble of cleaning up, Wang added.
Comments will be moderated. Keep comments relevant to the article. Remarks containing abusive and obscene language, personal attacks of any kind or promotion will be removed and the user banned. Final decision will be at the discretion of the Taipei Times.