Bird owner to pay NT$3m to doctor after macaw attack
UNABLE TO PRACTICE: A doctor lost months of income after he injured his hip after being scratched by a macaw set loose by its owner
A man in Tainan has been ordered to pay NT$3.04 million (US$101,158) in damages to a doctor for injuries caused by his pet macaw in 2020.
The man, surnamed Huang (黃), was ordered to compensate the doctor, surnamed Lin (林), for his financial losses over half a year when he was unable to practice due to the injuries caused by the macaw, the Tainan District Court said in a ruling issued on Dec. 30.
The doctor suffered a hip joint dislocation and an acetabulum bone fracture on his right hip on the evening of July 13, 2020, when he was attacked by the macaw while jogging on an access road in Gueiren District (歸仁) after Huang released the bird without taking any precautions.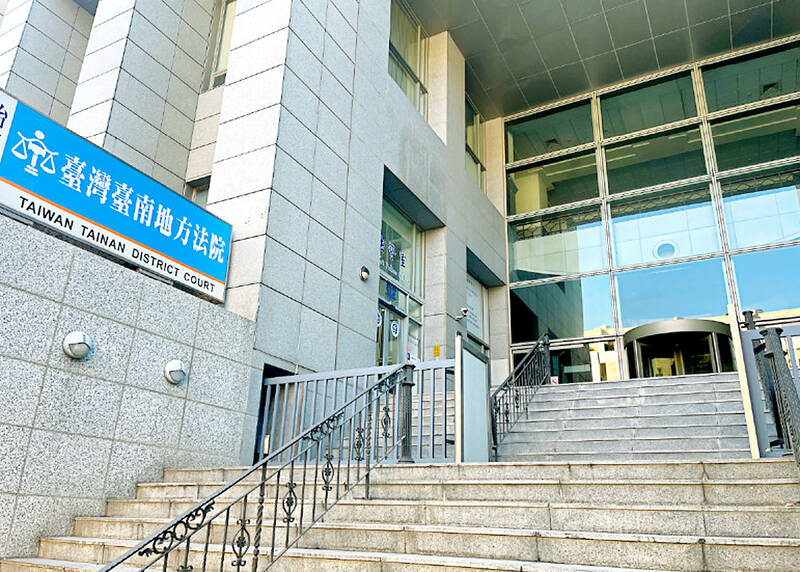 A signboard and the entrance of Taiwan Tainan District Court is pictured yesterday.
Photo: Tung Chen-kuo, Taipei Times
Lin fell to the ground when the macaw suddenly approached him from behind and scratched the back of his head.
Although Huang immediately called an ambulance to take Lin to a hospital, the doctor had to undergo one week of treatment there, and then rest at home for more than half a year and be looked after by a care provider.
Lin sued Huang for NT$3.68 million in compensation for his financial losses, including a monthly salary of NT$220,000 and other medical and caregiving expenses, the ruling said.
A macaw is pictures in an undated photo.
Photo: Chen Yun,Liberty Times
The court awarded Lin NT$3.04 million in compensation — a ruling that can be appealed.
It also sentenced Huang to two months in jail for causing unintentional injuries.
Comments will be moderated. Keep comments relevant to the article. Remarks containing abusive and obscene language, personal attacks of any kind or promotion will be removed and the user banned. Final decision will be at the discretion of the Taipei Times.