Former employer mulls lawsuit against Ann Kao
DEMANDING A REPLY: Competitors of the TPP's candidate for Hsinchu mayor urged her to face an institute's plagiarism allegations
The Institute for Information Industry would sue Taiwan People's Party (TPP) Hsinchu mayoral candidate Ann Kao (高虹安) if she does not respond to plagiarism allegations, officials at the government-funded institute has said.
Institute president Cho Cheng-hung (卓政宏) told a legislative session that Kao contravened internal rules when she studied in a doctoral program in the US while continuing to receive her salary from the institute.
The institute earlier said that it found that that 70 to 80 percent of her doctoral thesis was copied from reports she coauthored while working at the institute without attributing the quotes.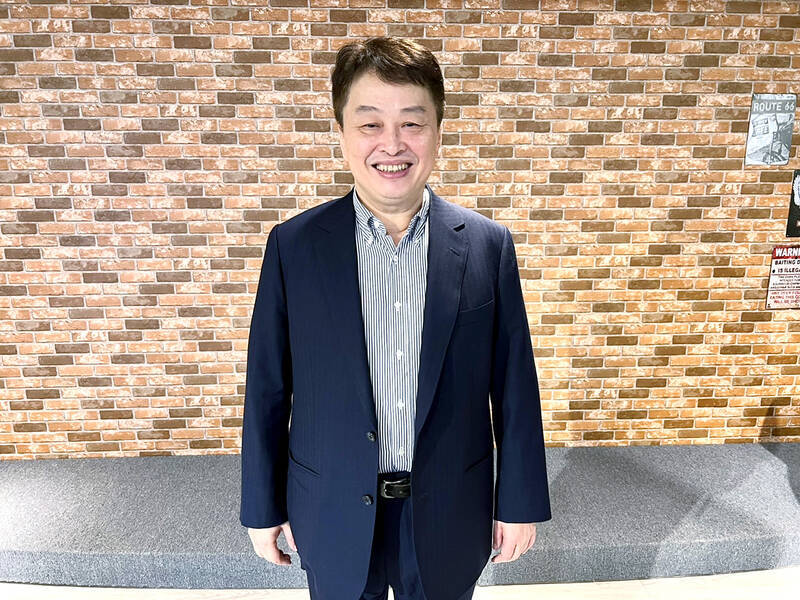 Institute for Information Industry president Cho Cheng-hung poses for a photograph at the institute on May 19.
Photo: Lin Ching-hua, Taipei Times
The institute's lawyers have sent a letter to Kao asking for clarification of the allegations, Cho said, adding that she has seven days to reply after receiving the letter.
"So far, we have not received any response from Kao. When the seven-day period is up on Monday and she still has not replied, we will file a lawsuit," Cho said.
Cho said Kao also contravened labor laws when she took up a part-time position at Taipei-based Servtech Co while working at the institute.
Kao did not inform her supervisors at the institute of her part time job, Cho said.
The institute is gathering evidence against her, he added.
The institute's lawyers is also planning to send a letter to Kao's alma mater, the University of Cincinnati, by the end of this week.
Kao from 2012 to 2014 took 500 days of paid leave during her studies, while also receiving a subsidies, Cho said.
Mirror Media on Tuesday last month reported that Kao in 2012 enrolled in a doctorate program at the US school, where she in 2018 obtained the degree, with her Taiwanese employer expecting that she would continue working for it after her return.
After obtaining her degree, she instead interviewed for a job at Hon Hai Precision Industry Co, flying to China for a meeting with its founder, Terry Gou (郭台銘), the magazine said.
Gou hired her as vice president of Foxconn Technology Group's Industrial Big Data Office, it said.
The institute initiated a probe after the report, Cho said.
DPP Legislator Wu Yu-chin (吳玉琴) called on Kao to face the allegations.
"Copying 70 to 80 percent of a report without citations contravenes academic standards," Wu said.
The Ministry of Economic Affairs said that reports written by institute staff are covered by intellectual property rules, and if a staff member wants to use part of a reports they have authored for their thesis or dissertation, they must ask for the institute's consent.
Rival Hsinchu mayoral candidates yesterday urged Kao to face the allegations, saying that she has been dodging questions at campaign events.
Comments will be moderated. Keep comments relevant to the article. Remarks containing abusive and obscene language, personal attacks of any kind or promotion will be removed and the user banned. Final decision will be at the discretion of the Taipei Times.