Cold War-era cesium found in Kuroshio
NO FUKUSHIMA LINK: A study found that the decay of the radioactive particles, found at low concentrations at 200m to 400m deep, suggested they were from 1958 to 1962
Cold War-era nuclear weapons tests caused a 1,000-times higher cesium-137 concentration in the Kuroshio Current than wastewater leakage from Japan's Fukushima Dai-ichi nuclear power plant following a March 2011 core meltdown, a Taiwanese study published last month in the Marine Pollution Bulletin showed.
The heavily radioactive particles were for the first time detected in the current at depths from 200m to 400m, said lead author Arthur Chen (陳鎮東), a research chair professor in National Sun Yat-sen University's Department of Oceanography.
Chen, who last month became a fellow at the American Geophysical Union, conducted the research from 2018 to last year in collaboration with the Radiation Monitoring Center, National Taiwan University and National Taiwan Ocean University.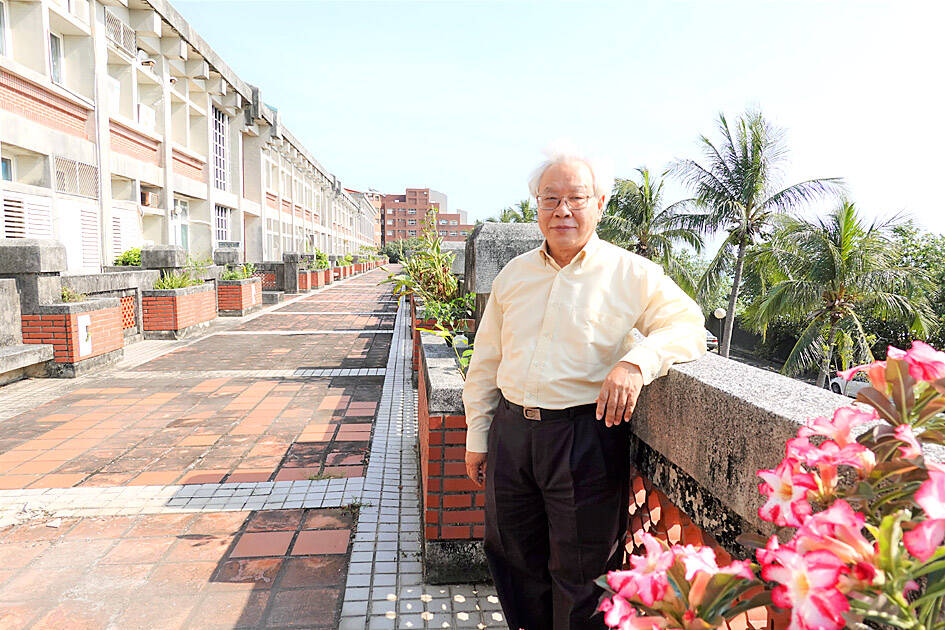 Arthur Chen, a research chair professor in National Sun Yat-sen University's Department of Oceanography, is pictured in an undated photograph.
Photo provided by National Sun Yat-sen University
However, the study did not find any cesium-134 produced in the Fukushima disaster, while cesium-137, which has a longer half-life of 30.2 years, was found in concentrations below the level that can cause harm, he said.
Cesium from the core meltdown that was released into the Pacific Ocean was mostly transported by currents to waters off the US west coast, he said.
However, a small amount of cesium might have been captured by the Kuroshio Current, which flows to off Taiwan's east coast and then back to the maritime environs of Japan, he said.
Cesium-137 was detected in samples taken from the current and it is speculated that the substance could appear off northeastern Taiwan, where waters from the deep sea rise to less than 20m below the surface, posing a contamination risk to algae and other maritime life, he said.
This means fish caught in these waters might contain a higher concentration of cesium-137, which might affect human health, he said.
The level of isotopic decay in the samples suggest that the vast majority of cesium residues found near Taiwan's coast originates from 1958 to 1962, and not the nuclear disaster in Japan, he said.
The 1950s and early 1960s were a period of intense nuclear weapons tests by the US and the Soviet Union, he said.
The tests also offers an alternative explanation for the presence of tritium off Taiwan, as hydrogen bomb detonations can produce the element via fusion, he said.
Comments will be moderated. Keep comments relevant to the article. Remarks containing abusive and obscene language, personal attacks of any kind or promotion will be removed and the user banned. Final decision will be at the discretion of the Taipei Times.