Legend of Chinese cooking dies at 73
FOOD GURU Fu Pei-mei, who built a reputation as one of the world's foremost Chinese cooks through a 40-year career as a TV chef, died after a battle with cancer
Legendary chef Fu Pei-mei (傅培梅) died of pancreatic cancer at the Veterans General Hospital Taipei yesterday at the age of 73. \nAccording to hospital sources, Fu had been fighting liver cancer, and later pancreatic cancer, for seven years. Thanks to her open-minded and optimistic attitude, she seldom complained about her diseases, a family member said. \nDespite her disease, the family member said, Fu took great delight in traveling abroad. \n"Travel helped her forget her debilitating illness," he added. \nFu wrote many cookbooks, teaching homemakers cooking skills, recipes and the fun of family cooking. She is reputed to be the first Chinese person to gain fame by writing cookbooks, and her works were once considered vital for a bride's dowry. \nFu used to be the most popular television cooking show host in the country. Starting in 1962, she hosted many weekly culinary programs at Taiwan Television Enterprise (TTV) for almost 40 years, introducing more than 4,000 different Chinese dishes. The programs have been exported to the US, Japan, the Philippines and other Southeast Asian countries. \nBorn in Dalian in northeastern China during the era of Japanese colonial rule, Fu spoke fluent Japanese, and many Japanese expatriates in Taiwan liked to study Chinese cuisine with her. Japan's public TV channel NHK once invited her to host Chinese cooking programs. \nDuring the heyday of her career -- from the 1970s to the 1990s -- Fu helped promote Taiwan's international presence, as she was often invited to demonstrate Chinese culinary art and skills in various countries. \nFu also ran a cooking class that attracted many housewives and brides-to-be. She closed the class some 10 years ago because of family financial disputes, retired, and was seldom seen in public. \nShe moved to Taiwan at the age of 19 after the communists took control of China, first working at a trading company and appearing in TV commercials promoting electric home appliances. She began to learn how to cook only after she married. \nFu is survived by two daughters and a son. One of her daughters and her daughter-in-law are also versed in culinary skills. Despite this family background, Fu never ran a restaurant.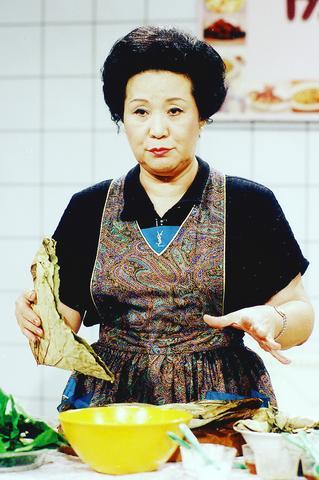 Fu Pei-mei
TAIPEI TIMES FILE PHOTO
Comments will be moderated. Keep comments relevant to the article. Remarks containing abusive and obscene language, personal attacks of any kind or promotion will be removed and the user banned. Final decision will be at the discretion of the Taipei Times.