Jeremy Lin landing in Taiwan to join Steelers next week
Former NBA sensation Jeremy Lin, who recently announced he is joining the Kaohsiung Steelers in the P.League+, is to arrive in the country next week, the Taiwanese American wrote on Instagram yesterday.
"I want to be very honest in telling everyone my plans because I don't want any miscommunication. As of what I know, I will be flying to Taiwan next week, but I don't know which day as I will need some time to meet my teammates, fit into the [team's] system, and get prepared physically," Lin said.
Lin said he has not played an official basketball game for about two months and hopes to get into shape to avoid the risk of injury and play his best for the fans.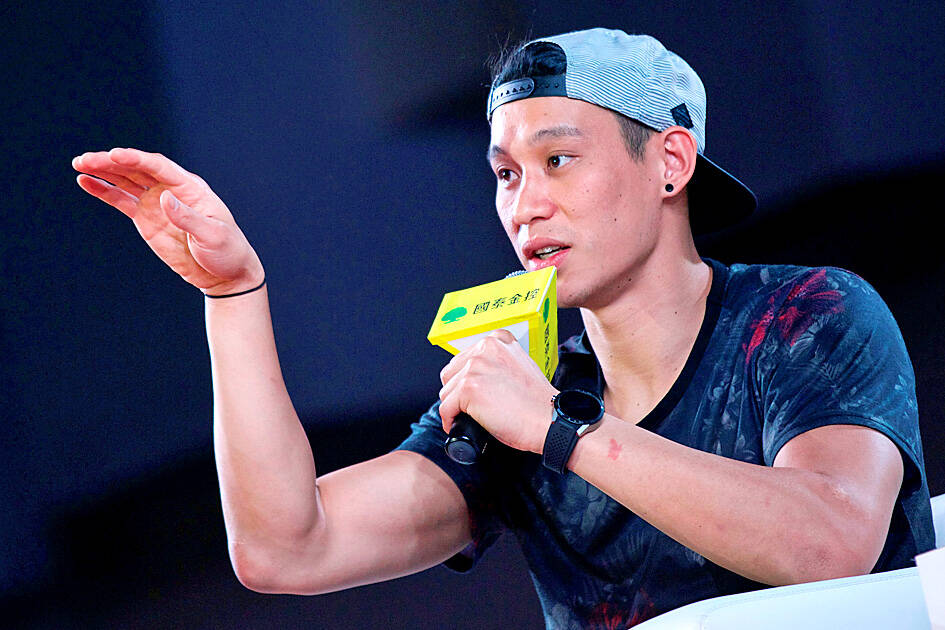 Jeremy Lin attends a forum in Taipei on June 13, 2016.
Photo: Tyrone Siu, Reuters
He said that he cannot be sure when his first game with the Steelers will be.
"You probably heard rumors about when I will play, but I am not sure, and I promise to let you all know as soon as I find out. If you don't hear it from me, please do not believe it," Lin said.
Comments will be moderated. Keep comments relevant to the article. Remarks containing abusive and obscene language, personal attacks of any kind or promotion will be removed and the user banned. Final decision will be at the discretion of the Taipei Times.