Australia racing 'failing' to rehome greyhounds: group
The rehoming of Australian racing industry dogs has flatlined in the past three years, research by the Coalition for the Protection of Greyhounds (CPG) showed.
Just more than 2,000 dogs were rehomed annually by industry adoption bodies, a figure that has not increased since 2017-2018, a coalition report found.
The national rate of greyhound breeding in 2020-2021 was about six times the racing industry's capacity to rehome them through its official adoption programs, the group said.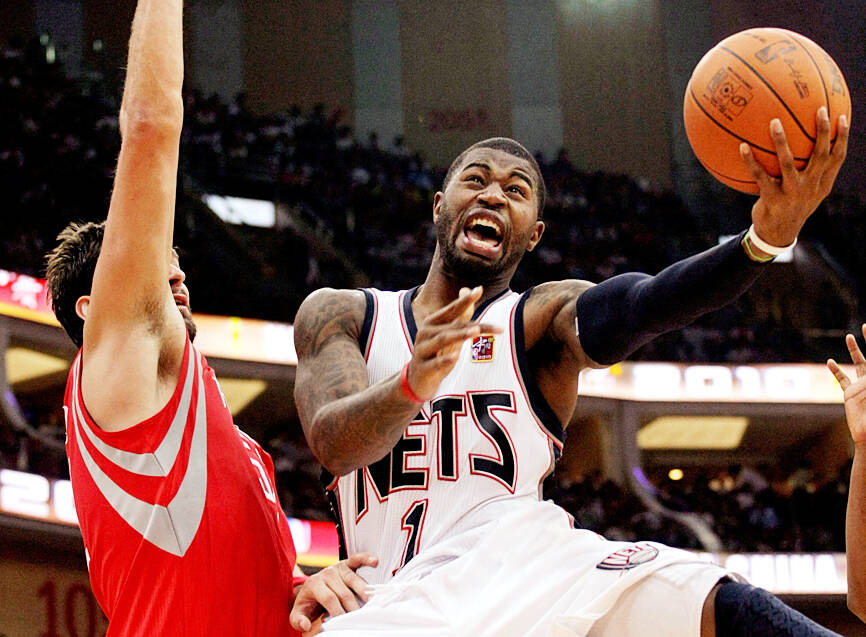 Terrence Williams, right, then playing with the New Jersey Nets, goes for the basket against the Houston Rockets' Brad Miller during their NBA China Games series in Guangzhou on Oct. 16, 2010.
Photo: Reuters
"This means the racing industry will continue to fail miserably in convincing the community it has reformed," the report said.
CPG national spokeswoman Kylie Field said that community-run rescue groups rehomed more greyhounds compared with industry programs in all states except Queensland and Western Australia.
"It's a grassroots community movement to keep these dogs safe and alive and rehabilitated," she said.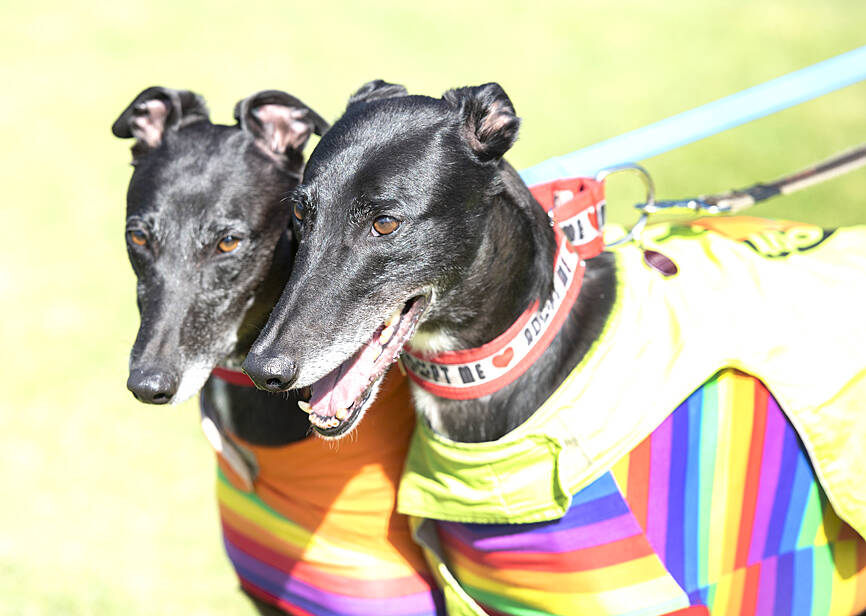 Greyhounds stand next to each other during a rally calling for a ban on greyhound racing in Australia's Victoria state at a park in Melbourne on Nov. 17, 2018.
Photo: EPA-EFE
"There are more greyhounds sitting in houses now than there probably ever has been," Field said. "The breeding numbers are still way too high to ever, ever rehome the amount of greyhounds that there are out there."
Greater accountability on rehoming and breeding was necessary, Field said, citing opinion polling that suggested most Australians did not support dog racing.
The CPG also found that the number of pups who were not named had doubled.
"That just means that they untraceable," Field said. "If you don't register the dog ... the dog can disappear."
The report's findings come amid allegations of live baiting in South Australia this week.
A South Australia (SA) greyhound trainer had their license and registration suspended after Greyhound Racing SA and the Royal Society for the Prevention of Cruelty to Animals conducted a snap search of the trainer's property north of Adelaide on Wednesday.
"If confirmed, this would be the first case of live baiting ever recorded in South Australia," Greyhound Racing SA said in a statement on Thursday. "Live baiting is an abhorrent practice and goes against everything Greyhound Racing SA stands for as an organization, a sport and a community."
Under local racing rules, any trainer found to be live baiting faces a mandatory lifetime ban.
"This is the first case of live baiting [in SA] that's been caught," Field said. "This is a common practice across this industry and it has not stopped."
Comments will be moderated. Keep comments relevant to the article. Remarks containing abusive and obscene language, personal attacks of any kind or promotion will be removed and the user banned. Final decision will be at the discretion of the Taipei Times.