Newsmaker: DPP's Tsai Huang-liang says he is not looking back
MOVING ON Finally getting to step down as chief executive of the DPP caucus, the lawmaker says he has no regrets and that he's anxious to get to work on new legislation
DPP lawmaker Tsai Huang-liang (蔡煌瑯) breathed a sign of relief last week as the dispute over the party's three legislative leadership posts finally came to a resolution after an unseemly 18-day deadlock. \nThe end of the battle means that Tsai, the party's chief convener for the past eight months, can finally go back to being just a lawmaker. \nWhen his DPP colleagues Ker Chien-ming (柯建銘), Wang Tuoh (王拓), and legislator at large Hsu Jung-shu (許榮淑) argued over who should lead the ruling party's legislative effort, Tsai patiently awaited a resolution and dutifully carried on as the party's chief executive. \nThe dispute between the three began on Feb. 1 when internal party voting chose them to lead the DPP legislative caucus. \nAccording to the party's internal rules, the three lawmakers that emerge with the most votes should decide among themselves who should be the chief convener, chief executive and secretary-general of the caucus. \nBut days after the voting took place, a dispute that erupted between the trio over who should lead the caucus remained unresolved, embarrassing the ruling party just after it lost a bruising fight for the legislative vice speakership to the opposition. \nEventually, Hsu, the only woman elected to the once male-only preserve, compromised with Ker and Wang and agreed to assume the post of secretary-general. Ker and Wang then took the positions of chief convener and chief executive, respectively. \nMarching into battle \nIn his time as the party's chief executive, Tsai was an important strategist who led the caucus in many battles in the volatile legislature. \nTwo of the most recent examples are the race for legislative speaker and vice speaker, and the Executive Yuan's veto motion to overturn amendments to the budget allocation law. \nTsai said that the outcomes of the two battles were not surprising. \n"Take the vice-speakership race for example. We lost because the pan-green camp is, after all, a minority coalition in the legislature," he said. \nA different strategy, however, was adopted in the battle to overturn the amendments, Tsai said, because it was a public policy issue and concerns people's interests. \n"When an issue has more to do with public interest instead of partisan interest, you stand a better chance of successfully convincing opposition parties to take your side because you can present them with scientific figures," he said. \nTsai said there weren't any under-the-table deals made in either fight. \n"If there was, we wouldn't have lost in the race for legislative vice speaker. Besides, it's extremely difficult to conduct under-the-table negotiations when media and legislative scrutiny are so intense." \nCommenting on President Chen Shui-bian's (陳水扁) leadership, Tsai said that in his eight months as chief executive, he saw Chen grow to become a more mature and self-confident leader. \n"It seems that he has been transformed from an opposition politician to a leader of the ruling party," Tsai said. "Although he has his own mind, he's a liberal administrator who's willing to listen to different opinions." \nTsai, whose days as chief convener started at 6am and ended at midnight, said that he both gained and lost a lot during his eight months in the position. \n"While I've learned to be a more mature politician and to be more prudent in my personal conduct and when making public statements, I hardly had any time for my own family [in Nantou County]," he said. \nTsai said that he does not feel at all despondent about leaving the post because he said there is much talent in the party. \n"I feel great because I'll have more time for myself, my family and my electorate," he said. "I'll also have time to push several bills which have been brewing in my mind for quite some time." \nTsai said he is particularly interested in proposing a mudslide prevention bill and a bill on oral hygiene. \nHumble beginnings \nTsai was born into a poor tenant farmer's family of nine in Puli, Nantou County. He graduated from a two-year college that was previously affiliated with National Chengchi University and is now affiliated with the National Open University. \n"I remember my parents couldn't afford to buy us shoes until I was in the third grade, and our satchels were made from the bags that US-donated flour came in," he said. \nPoverty did not defeat Tsai but instead made him realize the importance of hard work and modesty. \nThe life of the 42-year-old farmer's son took a dramatic turn in 1979 when a state crackdown followed an anti-government parade organized by the Formosa magazine in Kaohsiung. \nThe ruling KMT jailed eight people for their involvement in what later became known as the Kaohsiung Incident (美麗島事件). \n"What the government did to those people just made me feel sick in my stomach and detest the KMT regime even more," he said. \nAfter completing his military service, Tsai began to participate in democratic movements and became a DPP member when the party was legalized in 1986. \nHe started his political career in 1984 as a township representative in his hometown. \nIn the 18 years following, he has assumed positions ranging from a township arbitrator to lawmaker.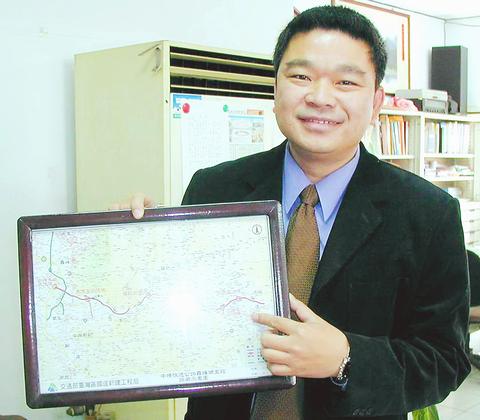 TAIPEI TIMES FILE PHOTO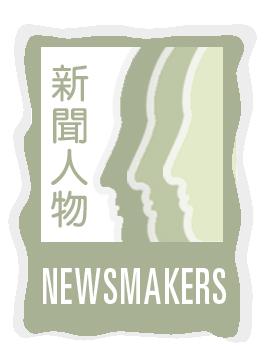 Comments will be moderated. Keep comments relevant to the article. Remarks containing abusive and obscene language, personal attacks of any kind or promotion will be removed and the user banned. Final decision will be at the discretion of the Taipei Times.