ANALYTICAL ENGLISH 解析英語
How may the robot serve you? 機器人能為你服務嗎?
Robotic technology is rapidly becoming a standard part of our everyday lives. It used to be that robots were only seen in factories and manufacturing plants, but that is no longer the case. Instead of being large, immovable machines, robots have been shrinking, and as a result, you can find robots in offices, homes and nearly anywhere you can imagine.
The type of robot the average person is most likely to come into contact with is a service robot. Service robots offer assistance to humans when it comes to service- or customer-related tasks. Though the definition of service robots is broad and still growing, there is one thing that service robots are not: They aren't involved in industrial automation.
What exactly does a service robot look like in practice? Well, that depends on the industry it serves. In the retail industry, service robots can share the workload with human employees by keeping track of inventory. They can also assist customers by providing answers to standard questions, such as directions to certain stores or movie showtimes at a theater.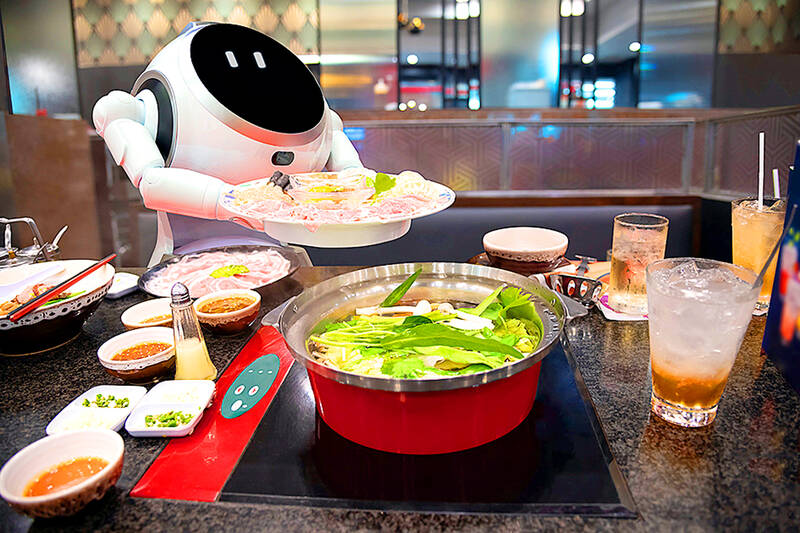 Photo courtesy of Shutterstock 照片:Shutterstock 提供
If you are at a hotel, you may see a service robot that brings luggage to rooms or delivers room service. Like those in the retail sector, robots in hospitality can also answer questions. Robots can act as the concierge for regular guest inquiries, and if there's a question it can't answer, it is capable of directing you to human staff members that can help.
Another sector where service robots are becoming more common is healthcare. In hospitals, robots help set up patient rooms and transport supplies, medication and linens throughout the building. Robots can also be used to clean and disinfect the facilities.
機器人技術正快速成為我們日常生活的標準配備。以往我們只在工廠和製造廠看到機器人,但現在情況不再如此。機器人不再是大型、不可移動的機器,而是一直在縮小,因此,你可以在辦公室、家裡和幾乎任何能想像得到的地方找到機器人。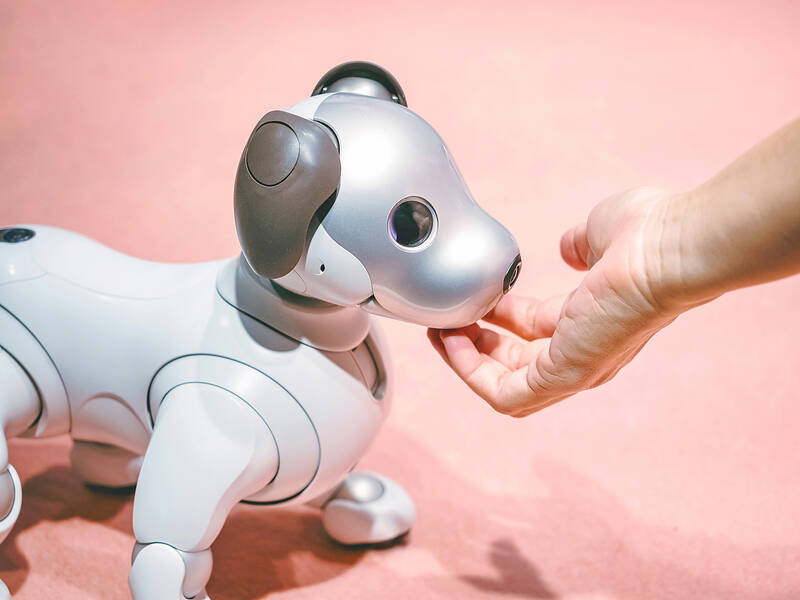 Photo courtesy of Shutterstock 照片:Shutterstock 提供
 一般人最有可能接觸到的機器人類型是服務機器人。當涉及到服務或顧客相關的任務時,服務機器人便為人們提供協助。雖然服務機器人的定義很廣泛,而且還在不斷擴展,但有一點是服務機器人不具備的:它們並不涉及工業自動化。
 服務機器人實際上到底是什麼樣子呢?這個嘛,那取決於它所服務的行業。在零售業,服務機器人可以透過追蹤庫存來與人類員工分擔工作量。它們還可以透過提供標準問題的答案來協助顧客,例如到某些商店的路線或影廳的電影放映時間。
 如果你是在飯店,你可能會看到一個服務機器人把行李送到房間,或提供客房服務。與零售業的機器人一樣,餐旅業的機器人也可以回答問題。機器人可以擔任禮賓接待員,回覆常見的旅客問題,如果有它無法回答的問題,它能引導你去找可以幫助你的人類員工。
另一個服務機器人變得越來越普遍的領域是醫療保健。在醫院裡,機器人協助設置病房,並在整個建築內運送物資、藥品和床單。機器人還可以用於清潔和消毒設備。
Words in Use
1. shrink vi. 縮小,縮水
三態為:shrink, shrank, shrunk
Always have wool clothes dry cleaned or else they'll shrink.
羊毛質料的衣服一定要乾洗,不然會縮水。
2. assistance n. 協助
The police asked their counterparts in Japan for assistance in solving the case.
警方請求日本警方協助偵破這個案子。
3. automation n. 自動化
The factory's transition to automation was put into effect last summer.
這家工廠去年夏天完成了轉換為自動化的作業。
4. retail n. 零售
Tammy overcame her shyness and became an excellent retail employee.
泰咪克服她的害羞,成為一名優秀的零售員工。
5. workload n. 工作量
If you take a day off, it will have an impact on all of our workloads.
假如你請假一天,將會影響我們所有的工作量。
Practical Phrases
1. come into contact with... 和……有所接觸
The tribe only came into contact with outsiders 50 years ago.
那個部落在五十年前才和外界接觸。
2. be involved in... 牽涉……
The evidence shows that Paula was involved in that murder.
證據顯示寶拉涉入那起謀殺案。
3. in practice 實際上
Your idea sounds good in theory, but I doubt it will work in practice.
你的點子聽起來很不錯,但我懷疑實際是否可行。
4. depend on... 視…而定
Our plans for the weekend depend on the weather.
我們的週末計畫視天氣而定。
5. keep track of... 追蹤……
Once we organize our files, it will be easier to keep track of everything.
一旦我們將檔案整理好,追蹤所有東西都會變得比較容易。
聽文章朗讀及講解: https://ivy.pse.is/455bfu
本文出自常春藤解析英語雜誌: www.ivy.com.tw
Comments will be moderated. Keep comments relevant to the article. Remarks containing abusive and obscene language, personal attacks of any kind or promotion will be removed and the user banned. Final decision will be at the discretion of the Taipei Times.