SPEAK UP: Delayed Asian Games to open tomorrow 杭州亞運明盛大開幕
A: After being delayed for a year by the COVID-19 pandemic, the Asian Games in China's Hangzhou are finally opening tomorrow.
B: Yeah, more than 500 Taiwanese athletes are set to compete in 32 sports.
A: Plus, "Breaking" and "e-Sports" will be included in the games for the first time.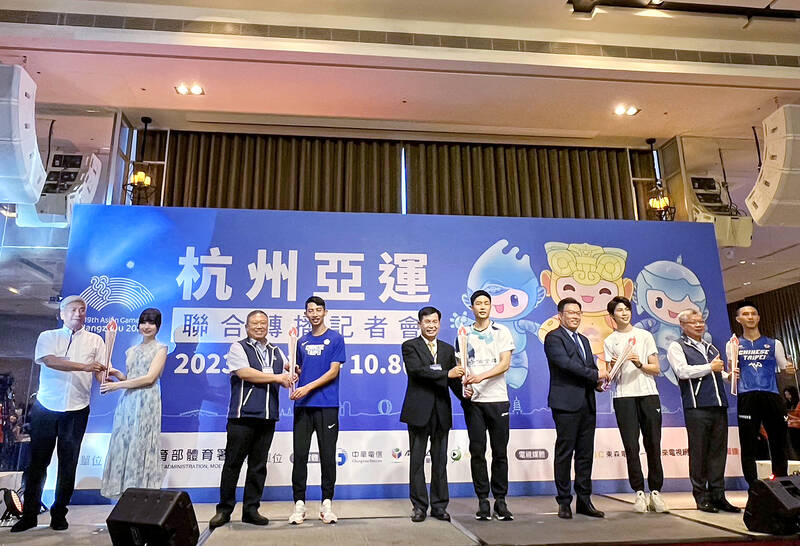 Photo: Nien Miao-yun, Liberty Times / 照片:自由時報粘藐云
B: Will the games be broadcast in Taiwan too?
A: Of course! PTS, CTS, EBC, Videoland and the ELTA OTT platform will all broadcast the events.
A: 因疫情延期一年的杭州亞運,明天終於要開幕啦。
B: 聽說超過五百位台灣選手,將參加三十二種比賽。
A: 而且本屆還新增了「霹靂舞」,和「電子競技」的項目呢。
B: 台灣也會轉播亞運嗎?
A: 當然啦!公視、華視、東森、緯來,及影音平台愛爾達都會轉播。
(By Eddy Chang, Taipei Times/台北時報張聖恩)
Publication Notes
Language Tip 語文小提示
e-sport(s) The activity of playing computer games against other people on the Internet, often for money, and often watched by other people using the Internet, sometimes at special organized events: e.g. "E-sports have become a major industry, as some of the top gamers around the world battle each other in a wide range of games."
Comments will be moderated. Keep comments relevant to the article. Remarks containing abusive and obscene language, personal attacks of any kind or promotion will be removed and the user banned. Final decision will be at the discretion of the Taipei Times.