SPEAK UP: Taichung to host 'World Baseball Classic' 「經典賽」預賽台中開打
A: The 5th World Baseball Classic Pool A will soon begin on March 8 at the Taichung Intercontinental Baseball Stadium. It's so exciting.
B: Which teams are in Pool A?
A: The pool consists of five teams: Chinese Taipei, Cuba, Italy, the Netherlands and Panama.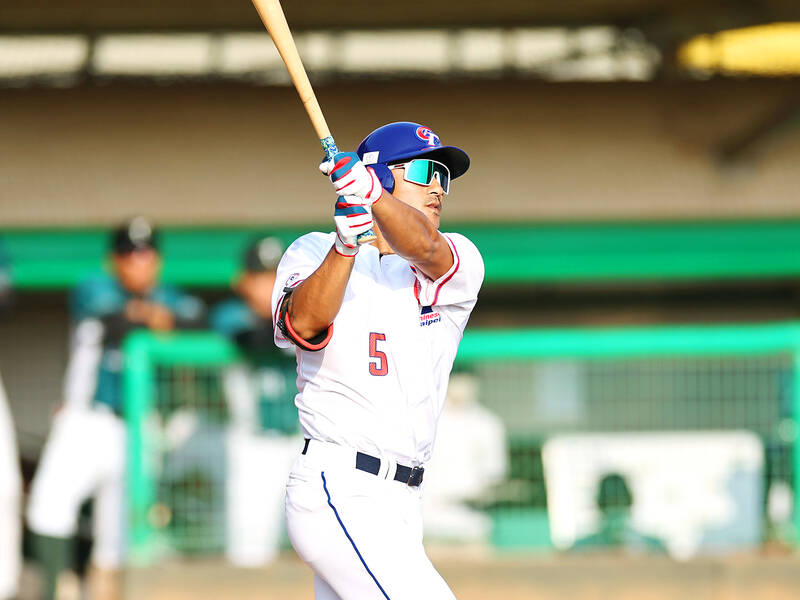 Lin Tzu-wei of the Taiwan team practices for the World Baseball Classic. 台灣隊球星林子偉於世界棒球經典賽熱身賽。
Photo courtesy of the Chinese Professional Baseball League (CPBL) 照片︰中華職棒提供
B: I remember that only the top two from each pool can advance to the next round.
A: So let's go to Taichung to cheer for the home team next week!
A: 第五屆世界棒球經典賽A組預賽,3月8日將在台中洲際棒球場開打,真是令人興奮。
B: 本屆A組有哪些隊伍?
A: A組共有五隊︰中華台北、古巴、義大利、荷蘭、巴拿馬。
B: 我記得各組的前兩名才能晉級下一輪。
A: 那我們下週就去台中幫台灣隊加油吧!
(By Eddy Chang, Taipei Times/台北時報張聖恩)
Publication Notes
Language Tip 語文小提示
World Baseball Classic The World Baseball Classic (WBC) is an international baseball tournament organized from 2006 to 2013 by the International Baseball Federation (IBAF) and after 2013 by the World Baseball Softball Confederation (WBSC) in partnership with Major League Baseball (MLB).
Comments will be moderated. Keep comments relevant to the article. Remarks containing abusive and obscene language, personal attacks of any kind or promotion will be removed and the user banned. Final decision will be at the discretion of the Taipei Times.