US rejects report China is planning to build Cuban facility
The White House on Thursday denied a report that China is planning to set up a surveillance base in Cuba.
The Wall Street Journal reported that Beijing and Havana have entered into a secret agreement for a Chinese electronic eavesdropping facility on the Caribbean island that could monitor communications across the southeastern US.
The region includes the US southern and central command headquarters, both in Florida.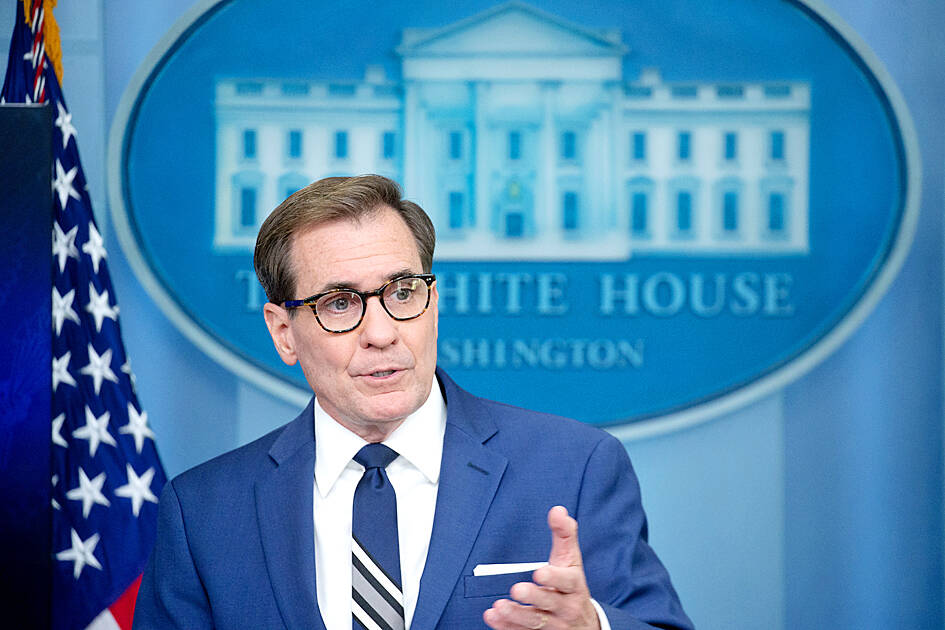 US National Security Adviser for Strategic Communications John Kirby speaks at a news conference at the White House in Washington on Tuesday.
Photo: EPA
China would pay Cuba "several billion dollars" to construct the facility, the Journal said, citing unnamed US officials.
US National Security Adviser for Strategic Communications John Kirby denied the story.
"I've seen that press report. It's not accurate," Kirby told MSNBC.
"What I can tell you is that we have been concerned since day one of this administration about China's influence activities around the world, certainly in this hemisphere and in this region," he said.
"We are watching this very closely," he added.
Pentagon spokesman Brigadier General Pat Ryder also called the Journal report inaccurate.
"We are not aware of China and Cuba developing any type of spy station," Ryder said, adding that "the relationship that those two countries share is something that we continuously monitor."
However, US senators Mark Warner and Marco Rubio, who head the US Senate Intelligence Committee and are usually briefed on important security matters, said in a statement that they were "deeply disturbed" by the Journal report.
"The United States must respond to China's ongoing and brazen attacks on our nation's security," they said.
"We must be clear that it would be unacceptable for China to establish an intelligence facility within 100 miles [161km] of Florida and the United States," they said.
The Journal report comes amid strained relations between Washington and Beijing over a range of issues that include US support for Taiwan.
Chinese President Xi Jinping (習近平) has pushed a rapid expansion of the country's security presence around the world, aiming to match the broad presence of the US military on all the continents.
A base in Cuba, which lies 150km off the southern tip of Florida, would present the most direct challenge yet to the continental US.
The Soviet Union had electronic spying facilities in communist Cuba to monitor the US.
However, in 1962 when Moscow moved to base nuclear missiles on Cuba, the US declared a "quarantine" of the nation in a crisis that threatened to bring the two superpowers to war, until Moscow backed down.
Comments will be moderated. Keep comments relevant to the article. Remarks containing abusive and obscene language, personal attacks of any kind or promotion will be removed and the user banned. Final decision will be at the discretion of the Taipei Times.