Mercenary warns Russia could face a revolution
Yevgeny Prigozhin, the founder of the Wagner mercenary group, said that Russia could face a revolution and lose the conflict in Ukraine unless the elite get serious about fighting the war.
Prigozhin said that his political outlook was dominated by love for the motherland and serving Russian President Vladimir Putin, but cautioned that the nation was in danger of turmoil.
There is a so-called optimistic view that the West would get tired of war and China would broker a peace deal, but he did not really believe that interpretation, he said.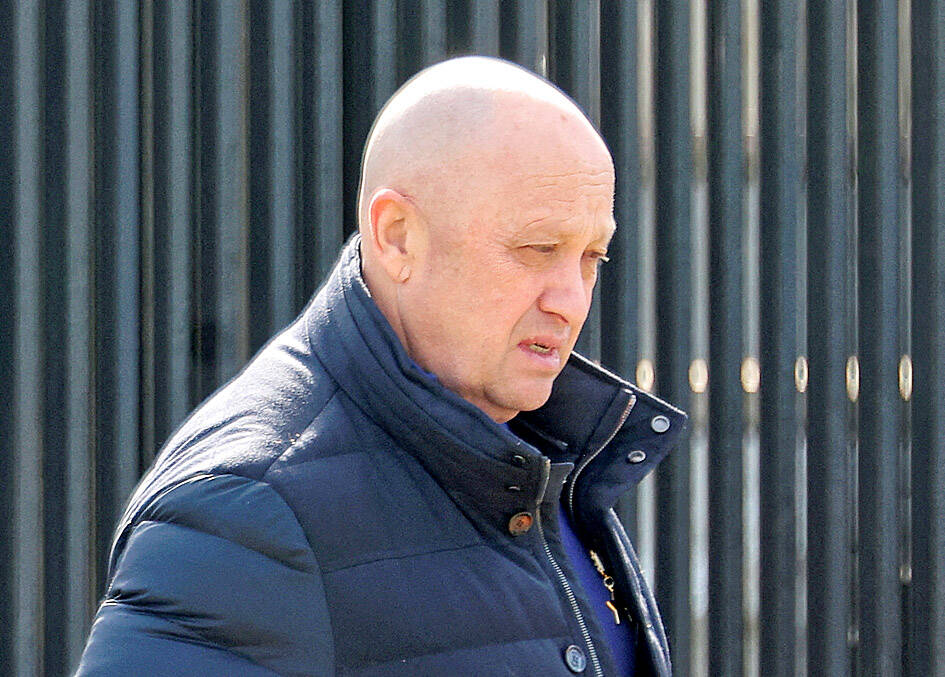 Wagner founder Yevgeny Prigozhin leaves a cemetery in Moscow on April 8.
Photo: Reuters
Instead, Ukraine is preparing a counteroffensive aimed at pushing Russian troops back to its pre-2014 borders, when Russia annexed Crimea, he said.
Ukraine would try to encircle Bakhmut, the focus of intense fighting in the east, and attack Crimea, he said.
"Most likely of all, this scenario will not be good for Russia, so we need to prepare for an arduous war," he said in an interview posted on Telegram. "We are in such a condition that we could fucking lose Russia — that is the main problem... We need to impose martial law."
Prigozhin said his nickname "Putin's chef" was stupid, as he cannot cook and had never been a chef, quipping that "Putin's butcher" might be a more apt nickname.
"They could have just given me a nickname right away — Putin's butcher, and everything would have been fine," he said.
If ordinary Russians continued getting their children back in zinc coffins while the children of the elite "shook their arses" in the sun, Russia would face turmoil along the lines of the 1917 revolutions that ushered in a civil war, he said.
"This divide can end as in 1917 with a revolution," he said. "First the soldiers will stand up and after that their loved ones will rise up," he said. "There are already tens of thousands of them — relatives of those killed. And there will probably be hundreds of thousands — we cannot avoid that."
Moscow needs to mobilize more men and to gear the economy exclusively to war, he said.
The Russian Ministry of Defense did not respond to a request for comment.
Comments will be moderated. Keep comments relevant to the article. Remarks containing abusive and obscene language, personal attacks of any kind or promotion will be removed and the user banned. Final decision will be at the discretion of the Taipei Times.