US lawmakers push Taiwan IMF bill
SPEAKING UP: Taiwan, as the US' 10th-largest trading partner, 'deserves a seat at the IMF' after years of Beijing suppressing its voice, US Representative Young Kim said
Two US lawmakers on Thursday introduced a bill calling on Washington to support Taiwan's participation as a member of the IMF to ensure its voice is heard on international financial issues.
The "Taiwan non-discrimination act" — introduced by US Representative Young Kim, who is on the US House Financial Services and Foreign Affairs committees, and US Representative Al Green — seeks to ensure that the US representative on the IMF board of governors advocates for Taiwan's admission in the international financial institution.
The bill also calls for Taiwan's participation in the organization's regular surveillance activities relating to Taiwan's economic and financial policies, job opportunities for Taiwanese at the IMF, and a provision for IMF technical assistance and training for Taiwan.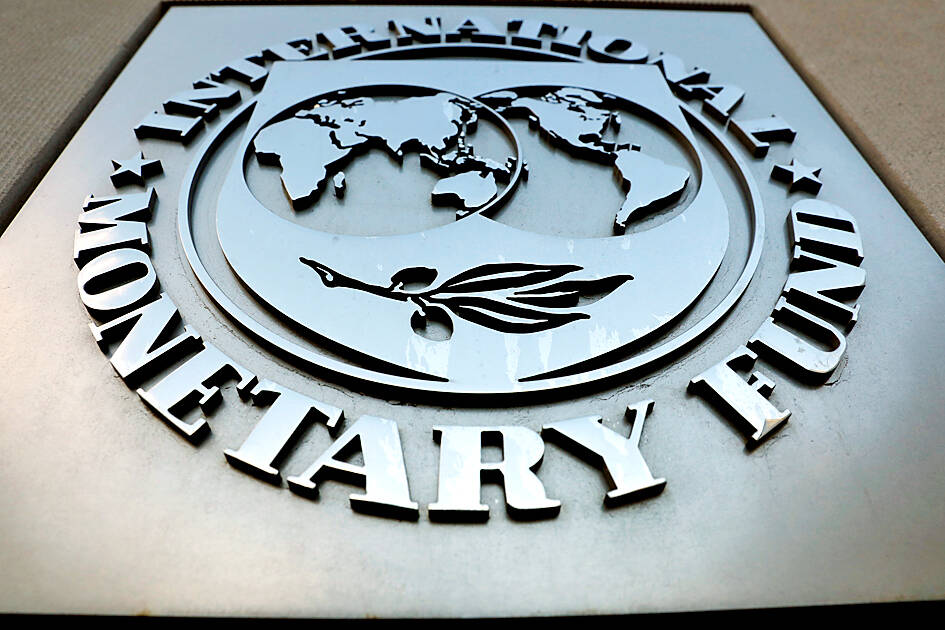 The IMF logo is pictured outside its headquarters in Washington on Sept. 4, 2018.
Photo: Reuters
"As the 21st-largest economy in the world and the 10th-largest goods trading partner of the United States, Taiwan deserves a seat at the IMF," Kim said in a statement released on Thursday.
"For far too long, Taiwan's freedoms have been suppressed and voice has been silenced by the Chinese Communist Party. The Taiwan non-discrimination act helps right this wrong and ensures Taiwan's voice is heard in international financial decisions," she said.
Kim said that she and Green would fight to pass the bill.
"I will always be a loud voice in Congress for our freedom-loving allies," she added.
Green said in the statement that the bill requires the US' IMF representative to use the voice and vote of the US to urge Taiwan's participation and membership in the IMF.
"As a leading world economy, Taiwan's experience in promoting sound economic policies can be instrumental in helping the IMF achieve its mission. Thus, it deserves a seat at the table," he said.
"My hope is that this bill will help steer it toward that direction," he said.
A bill to promote Taiwan's membership in the IMF was previously introduced in May 2020 by then-US representative Anthony Gonzalez, who did not run for re-election last year.
In November last year, Gonzalez and Green again presented a bill with the same goal, but it failed to pass the House.
The IMF is a global organization of 190 members that promotes the health of the world economy.
Comments will be moderated. Keep comments relevant to the article. Remarks containing abusive and obscene language, personal attacks of any kind or promotion will be removed and the user banned. Final decision will be at the discretion of the Taipei Times.