Chiang Wan-an opts out of Taipei mayor election
Chinese Nationalist Party (KMT) Legislator Chiang Wan-an (蔣萬安) yesterday said that he would not seek the KMT's nomination for the Taipei mayoral election in November.
"I never said that I would run. I will stay at the Legislative Yuan," Chiang said.
He said that he would continue as KMT caucus convener for the legislature's Social Welfare and Environmental Hygiene Committee to check and balance administrative power.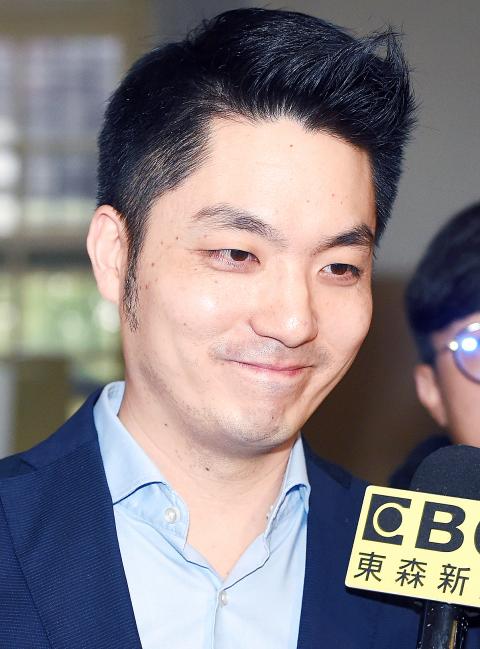 Chinese Nationalist Party (KMT) Legislator Chiang Wan-an speaks to reporters at the Legislative Yuan in Taipei yesterday.
Photo: Liao Chen-huei, Taipei Times
He is to focus his attention on bills that address labor rights, air pollution and food safety when scrutinizing the ruling Democratic Progressive Party (DPP), he added.
Chiang said he decided to remain a legislator after the DPP this month pushed amendments to the Labor Standards Act (勞動基準法) through the legislature, rendering his efforts to review the amendments futile and degrading relevant agencies into "rubber stamps."
Asked whether the KMT would appoint him as its Taipei mayoral candidate, forcing him to run, he said such a scenario is "out of the question."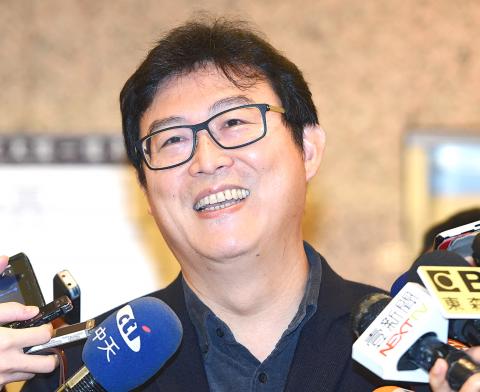 Democratic Progressive Party Legislator Pasuya Yao, who has announced his plan to contest the Taipei mayoral election, expresses "a sense of disappointment and loss" to reporters in the Legislative Yuan yesterday after knowing that Chinese Nationalist Party Legislator Chiang Wan-an will not contest the election.
Photo: Liao Chen-huei, Taipei Times
Asked whether he would lend his support to KMT Taipei mayoral candidate hopeful Ting Shou-chung (丁守中), a former KMT legislator, Chiang said he would back anyone who emerges as the winner in the party's primary.
He had made his position on the election clear to KMT Chairman Wu Den-yih (吳敦義), he added.
KMT caucus whip Lin Te-fu (林德福) said he respected Chiang's decision.
KMT caucus deputy secretary-general William Tseng (曾銘宗) said he had high hopes for Chiang, but respected his decision.
It is unlikely that Chiang would be "drafted" by the KMT for the Taipei mayoral election, Tseng added.
Separately yesterday, Ting applauded Chiang for deciding to stay in the "battlefield" at the legislature.
"This is an act of shouldering responsibility that deserves recognition," Ting said, adding that it would take party unity for the KMT to win back Taipei.
KMT Culture and Communications Committee director-general Lee Ming-hsien (李明賢) said he respected Chiang's decision, adding that it would not affect the party's plan to nominate someone through a primary who is most likely to win the election.
The nominations of all candidates for city mayor and county commissioner posts in November's nine-in-one local elections would be based on public opinion polls, rather than surveys of only KMT members, Lee said.
The nomination process for Taipei and New Taipei City mayoral candidates is expected to begin after the Lunar New year holiday next month, he said.
DPP Legislator Pasuya Yao (姚文智), who is seeking the DPP's nomination for Taipei mayoral candidate, said he was slightly disappointed by Chiang's announcement.
It would be far more interesting if Chiang is in the race, Yao said.
Chiang's decision was both graceful and a responsible move, as it allows the KMT to find other candidates in time, he added.
Additional reporting by Stacy Hsu and staff writer
Comments will be moderated. Keep comments relevant to the article. Remarks containing abusive and obscene language, personal attacks of any kind or promotion will be removed and the user banned. Final decision will be at the discretion of the Taipei Times.