Highlight: Taipei Poetry Festival
After three years, the Taipei Poetry Festival (臺北詩歌節) is once more able to invite resident poets from abroad to spend time and create in Taiwan's capital. Mumbai-based Bina, who will spend 17 days here, is also a designer and founded in 1997 the award-winning International Gallerie, an arts and ideas magazine.
This year's festival theme is "Poetry Begets All" (詩生萬物), referring to the power of poetry to condense reality in a "magical leap." Held from tomorrow to Oct. 7 in numerous cultural spaces across the city, events include performances, concerts, film screenings, book exhibitions, talks and activities. Poets will also be visiting schools and creating works with students.
Bina will speak at two events during the festival: "A Brief History of Women and Poetry" on Sunday with Taiwan-based Malaysian poet Maniniwei, and the Sept. 30 screening of Huang Ming-chuan's (黃明川) Deepest Uprising (波濤最深處, reviewed Sept. 16, 2021), which features 16 Asian female poets. In addition to being one of the subjects, Bina was also a consultant for the documentary.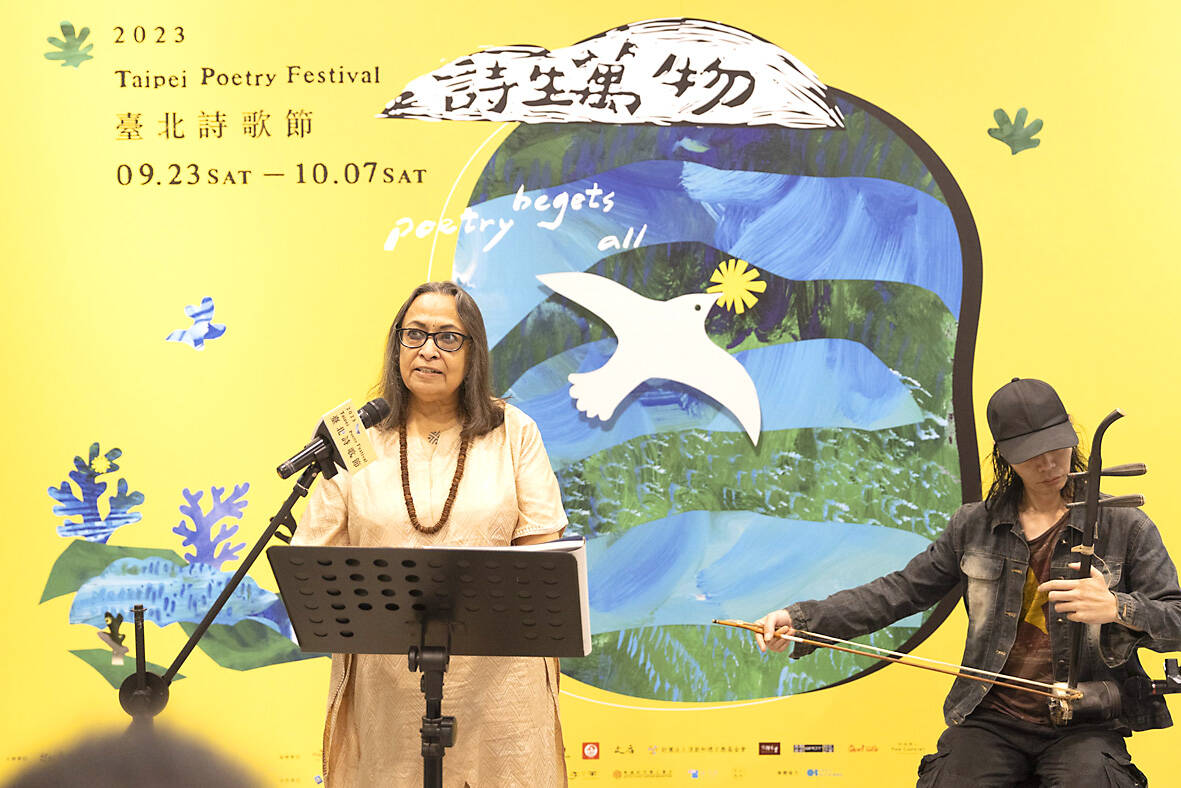 Poet Bina speaks on Monday at a press conference for the Taipei Poetry Festival.
Photo courtesy of Taipei City Government
She will also take part in tomorrow's opening show A Centennial Dialogue: The Fire and the Light at the Beginning of the Century (百年對話:世紀初的火與光), which connects Taiwanese poets from the turn of the 20th century to present day through the guidance of literature scholar Liao Chen-fu (廖振富) and poet Yang Chia-hsien (楊佳嫻). Musical acts Taugether (鬥鬧熱走唱隊) and Lo Si-rong (羅思容) will be interpreting both historic and modern Taiwanese poetry through ancient and contemporary tunes. Admission is free but tickets must be obtained in advance through kktix.com.
Other foreign guests include Chiranan Pitpreecha from Thailand, Maiko Sugimoto from Japan, Aurelia Lassaque from France and Chow Hon Fai from Hong Kong, who will be conversing with local creatives throughout the week.
■ Tomorrow to Oct. 7 at numerous locations in Taipei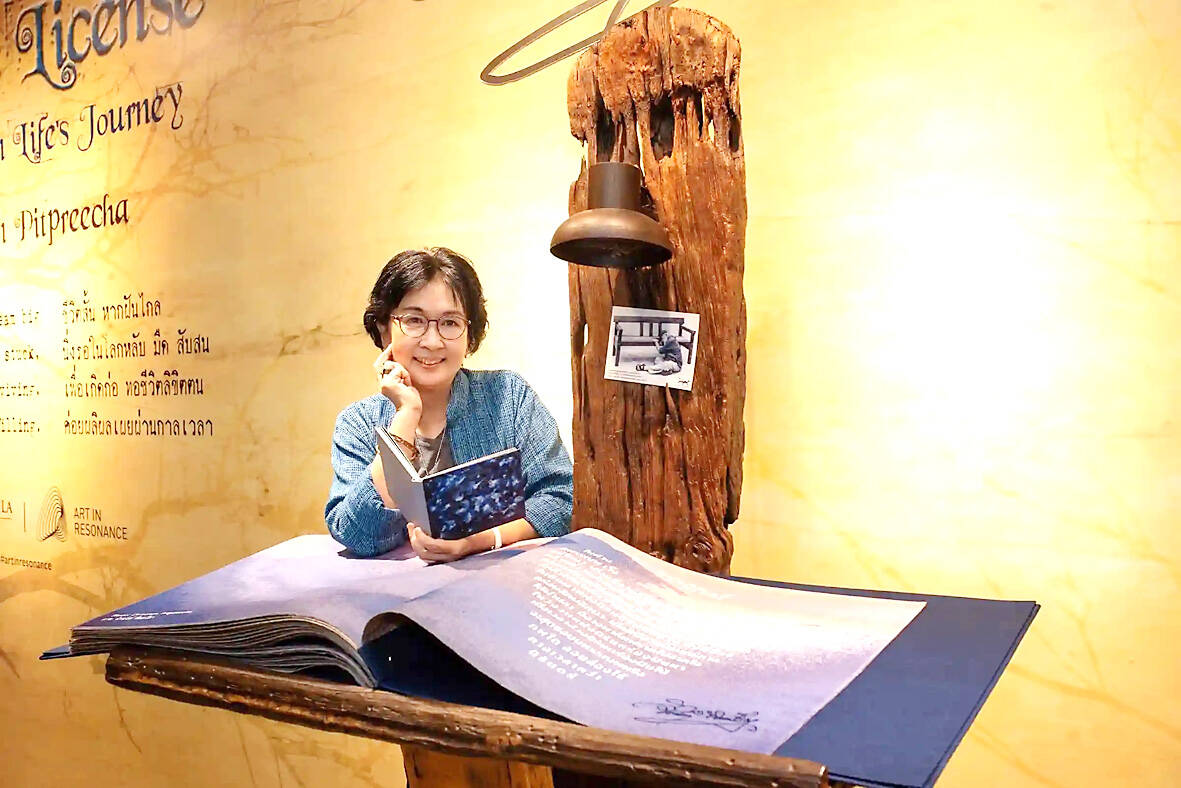 Thai poet and activist Chiranan Pitpreecha will participate in the Taipei Poetry Festival.
Photo courtesy of Taipei City Government
■ On the net: poetryfestival.taipei/2023 for details
Comments will be moderated. Keep comments relevant to the article. Remarks containing abusive and obscene language, personal attacks of any kind or promotion will be removed and the user banned. Final decision will be at the discretion of the Taipei Times.