Show and tell with 'zhangbeitu'
Kitschy graphics created and sent by senior citizens are becoming a viral form of visual communication unique to Taiwan
Every culture has opportunities to form its own distinctive visual lexicon. In Taiwan, zhangbeitu (長輩圖) created by seniors are unexpectedly emerging as a camp aesthetic of the smartphone and social media age.
If you are on the Line messaging application and have contacts who are middle-aged or older, chances are high that you're already familiar with zhangbeitu.
Named after the elderly users, or zhangbei (長輩), who are the main creators and senders of such graphics on Line, these rudimentary visual designs feature greetings and wise sayings in bright fonts set against backdrops of natural landscapes, serene figures of Buddha and flowery illustrations.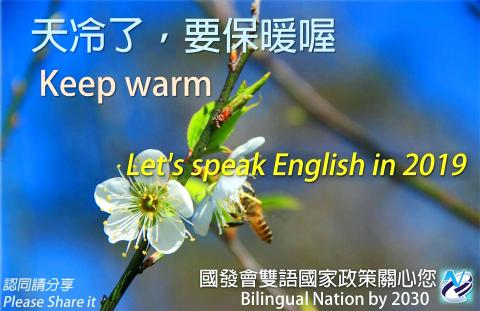 In February, the National Development Council launched an online publicity campaign for its bilingual policy that was inspired by zhangbeitu graphics made and transmitted by senior citizens.
Photo courtesy of the National Development Council
A classic version could start with a portrait of a pink lotus flower in full bloom, overlaid with yellow words reading: "Good morning. Peace. Health. Fortune. Happiness." Seniors send the zhangbeitu to wish loved ones a good day on ordinary mornings, and also to convey festive greetings on special occasions.
Despite the goodwill, many bulletin boards on Professional Technology Temple (PTT, the local equivalent of Reddit) are dedicated to ridiculing zhangbeitu. The phenomenon is derided by young digitals because of the rudimentary designs and perception that seniors send zhangbeitu indiscriminately, in spam-like blasts.
Users on PTT also describe feelings of bewilderment about how to respond when they receive zhangbeitu given the non sequitur nature of such messages, in which text, image and conversational context often have little to no relation.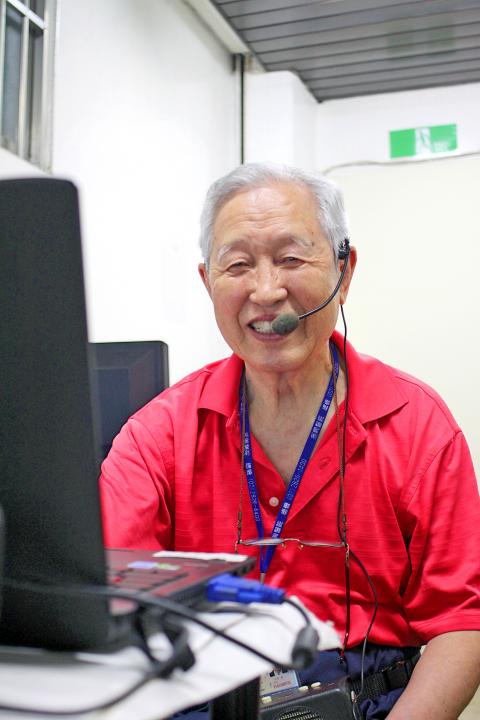 Many zhangbeitu have been created in computer classes for senior citizens. Last week, 89-year-old Chang Wang-hao led his class through a lesson on how to create spreadsheets on a computer.
Photo: Davina Tham, Taipei Times
COMPUTER CLASS
When a zhangbeitu goes viral, it travels so far and wide that its point of origin seems impossible to locate. In fact, it's usually closer than many realize. Many seniors make their first graphics in computer classes organized by neighborhood community centers and community colleges.
In a small classroom in the Xinzhong Borough (新忠) community center in Taipei's Wanhua District (萬華), Chang Wang-hao (張望豪), 89, has led a weekly computer class for seniors for more than a decade.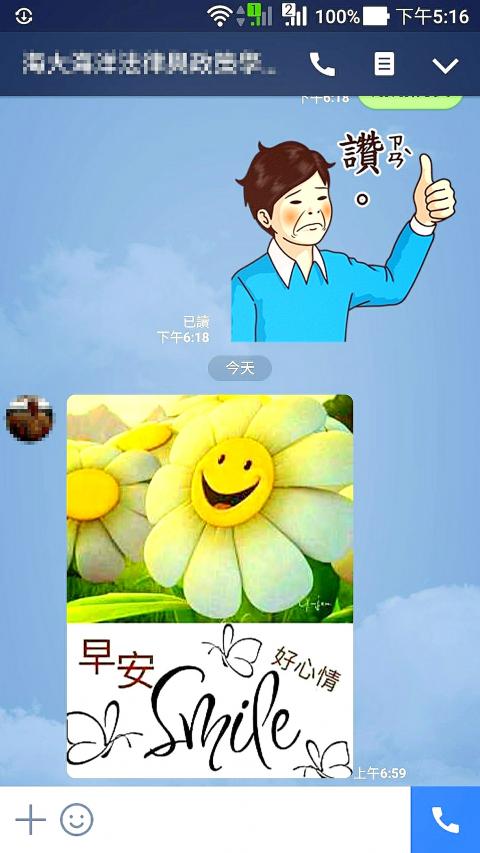 This undated screenshot features a typical exchange of zhangbeitu on the Line messaging application. Younger digital natives may find zhangbeitu perplexing, but it is providing inspiration to fashion designers and government public relations exercises.
Photo: Wu Cheng-feng, Liberty Times
Chang dedicates an entire eight-week semester to teaching his students how to handle images on a computer. In his classroom, as in many others around the city, students learn the basics of downloading and saving images and editing photos by working on zhangbeitu, which combines several essential skills.
"Many Line stickers are made in our classroom," Chang says, referring to the sticker function through which zhangbeitu are transmitted on Line. While unsure about why exactly zhangbeitu is so popular, he guesses that it might be because seniors find the image editing software easy to use.
A lesson outline for a course at the Taipei Xinyi Community College on creating Line stickers advertises the fact that producing zhangbeitu can also be a source of pocket money. Still and animated stickers can be sold for NT$30 and NT$60 respectively on the Line online shop.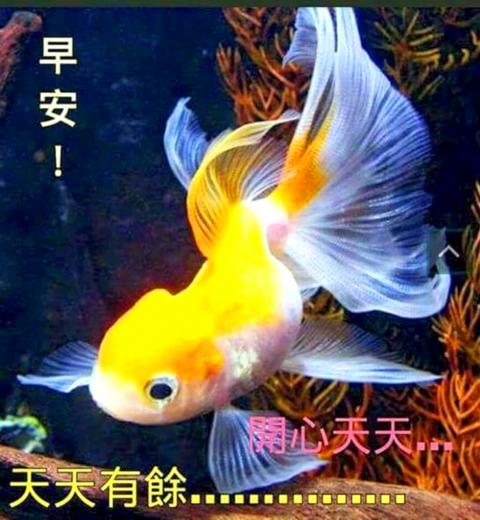 In 2017, singer-songwriter Crowd Lu shared a zhangbeitu that he received from his grandfather on his Facebook page. His embrace of zhangbeitu is part of his grassroots, boy-next-door appeal.
Photo courtesy of Team Ear Music
An embodiment of lifelong learning, Chang himself picked up computer skills after retiring at the age of 65, and decided to put his newfound knowledge to use by sharing it with other seniors. He picked up smartphone usage by himself only two years ago, with a bit of assistance from family members.
According to statistics released by the National Development Council (NDC) last year, only 42.8 percent of Taiwanese aged 65 and above had used the Internet before, compared to 97.7 percent of citizens aged 12 to 49. The mobile penetration rate among senior citizens aged 60 and above was 20.2 percent.
In the results of another survey of senior citizens aged 60 and above in Yilan, Changhua, Yunlin, Chiayi, Pingtung and Penghu counties last year, the NDC pointed out that senior citizens active on the Internet reported better levels of health and satisfaction (76 percent and 73.7 percent respectively) than those who had never gone online before (48.2 percent and 54.3 percent respectively).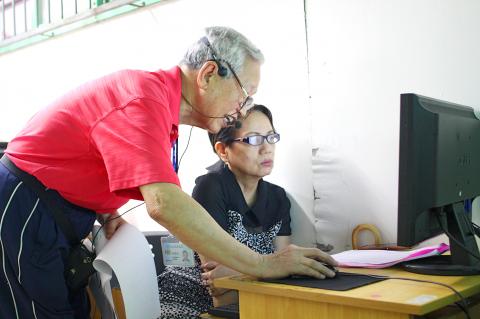 Last week, Chang Wang-hao, left, 89, assists a student in his computer class at the Xinzhong Borough community center in Taipei.
Photo: Davina Tham, Taipei Times
Chang says that his smartphone is most useful for making calls, rather than sending messages or viewing information online. He uses Line to send zhangbeitu to friends, family and colleagues, but when asked what kind of reply he hopes to receive from them, he is indeterminate.
In an office down the hall from the classroom, Ho Li-min (何麗民), an administrative assistant for Xinzhong Borough who is in her 40s, airs her own thoughts as a zhangbeitu recipient. Receiving zhangbeitu can be a little "perplexing," Ho says, but she still finds the practice acceptable because the seniors make the graphics with sincerity.
"I think it's quite impressive that they know how to make these and that they have the mindset that they want to learn" new skills says Ho, who usually replies to zhangbeitu with a sticker or greetings.
USES AND ABUSES
Despite being perplexed, younger generations have also been able to find ironic entertainment in zhangbeitu, even creating parodies. Meta versions of zhangbeitu push the medium into the realm of absurdist humor, such as a portrait of the same pink lotus flower that now simply reads: "This is a lotus flower."
The tendency of zhangbeitu to spread virally among seniors, as well as the kitschy appeal it holds for younger generations, has not gone unnoticed. Government agencies, designers, celebrities and politicians are incorporating its visual language into their branding and public communications.
In February, the National Development Council released a series of zhangbeitu with English translations to promote its policy of Taiwan becoming a bilingual nation by 2030.
Singer-songwriter Crowd Lu (盧廣仲) enhances his grassroots, boy-next-door appeal by posting endearing screenshots of zhangbeitu exchanges with his grandfather on his Facebook fanpage.
Common features of zhangbeitu, such as pixelated landscapes and the phrase "if the message resonates, please share" (認同請分享), even became design elements in fashion designer Angus Chiang's (江奕勳) spring/summer menswear collection this year.
All of these point to the fact that the camp aesthetic of zhangbeitu is gradually being integrated into mainstream visual culture. It's an improbable development in the evolution of a visual language that has humble origins in cramped classrooms.
Chang himself continues to be a student, and is now moving on from still images to videos. His latest interest on the computer is downloading and watching videos of university speech and debate competitions that touch on social and political issues.
After initially considering retiring his computer classes last year, Chang decided to keep going as long as other senior citizens showed an interest in learning. He can still be found at the Xinzhong Borough community center every week, patiently instructing a classroom full of peers and juniors.
"Having learned so much about computers, I know I won't be able to take this knowledge with me when I pass on," Chang says, "so sharing it seems to me like a good idea."
Comments will be moderated. Keep comments relevant to the article. Remarks containing abusive and obscene language, personal attacks of any kind or promotion will be removed and the user banned. Final decision will be at the discretion of the Taipei Times.