TaiwanFest returns to Toronto, Vancouver
This year's TaiwanFest, an annual event that last year attracted 150,000 people, will highlight Taiwan's relations with other Asian nations and regions
Charlie Wu (吳權益) has been traveling to Taiwan for years to scout out musical talent, emerging designers and Aboriginal traditions for TaiwanFest (加拿大台灣文化節), an annual event in Toronto and Vancouver that kicks off at the end of next month.
Wu, the festival's managing director, says the event has become wildly popularity — there were 150,000 visitors last year — due to the unique lineup of performers and delicacies.
Take the bento — a common boxed meal that made its way to Taiwan under Japan's colonial occupation. Rather than simply selling the food item, TaiwanFest initiated the Friendship Bento, an event that matched 100 Taiwanese-Canadians with 100 others from a different background for a seated meal to encourage dialogue and learning.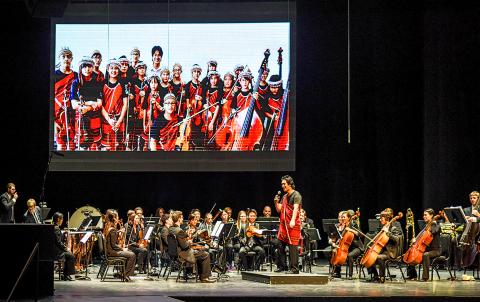 A scene from previous TaiwanFest.
Photo courtesy of TaiwanFest
"There are so many ways of presenting ourselves," says artistic director Jessica Sung (宋浩芬). "The challenge is how to present something unique."
This year, organizers will roll out the Dialogue with Asia series, starting with Taiwan's "cultural tango" with Hong Kong in August.
"The evolution [of the festival] is the driving force. [We hope] future generations can enjoy something we leave for them," Wu says in his office, which is adorned with family photos.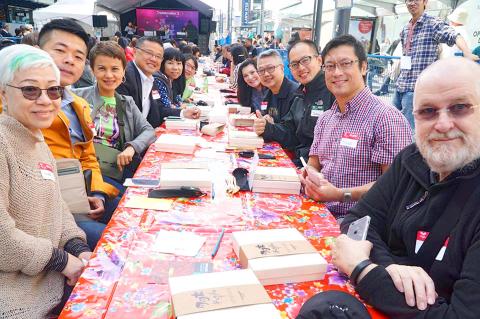 A scene from previous TaiwanFest.
Photo courtesy of TaiwanFest
The legacy of their work is manifested in unexpected ways. Sung recalls the unlikely pairing of pop singer Rachel Liang (梁文音) and indie band Lang Hsin Band (嵐馨樂團) from Taitung for a concert collaboration at a previous TaiwanFest. Indie music bands outside of Taipei don't always get as many opportunities in Taiwan, Sung says. Through sharing a stage in Canada, Liang discovered that one of the band members is her distant cousin from the same Aboriginal tribe. Their collaboration was captured in Liang's follow-up album.
For Hsu Chian-li (許建立), festival director from 1998 to 2000, TaiwanFest has grown under Wu's leadership because he brought it outdoors and expanded the musical genres. Hsu adds that the hundreds of volunteers have also been instrumental to the festival's success.
TaiwanFest has recently partnered with Tzu Chi Foundation Canada (慈濟加拿大分會) and social enterprise Green Chair Recycling, putting a philanthropic and environmental spin to the festival.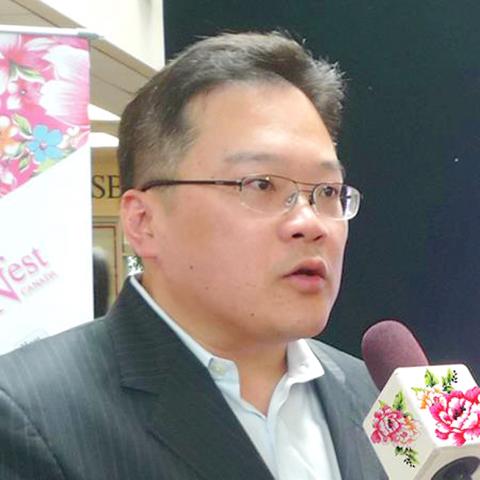 Charlie Wu, managing director of TaiwanFest.
Photo courtesy of TaiwanFest
For participants, the sight of numerous stations patrolled by efficient volunteer sorters is a memorable experience in itself. In 2014, after seeing thousands of guests over three days in Vancouver, Green Chair announced that with Tzu Chi Foundation, only three bags of garbage were produced.
Raymond Louie, Vancouver City Councilor and long-time supporter of TaiwanFest, says Taiwan and Canada share the same democratic values, entrepreneurship and ideas about gender equality.
"It's about bringing people, families, from all areas of our city, all types of ages so they can come to a free family event and learn about culture, food, dance, music — and make friends. That's why these types of festivals, especially TaiwanFest, are so important for our city."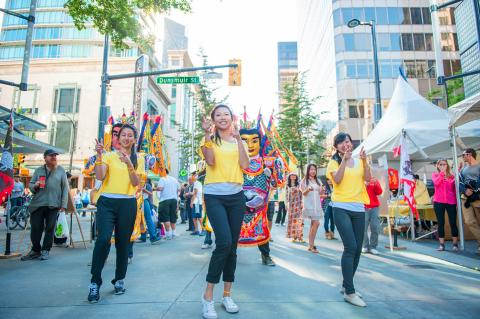 A scene from previous TaiwanFest.
Photo courtesy of TaiwanFest
For more information, visit: www.taiwanfest.ca.
Comments will be moderated. Keep comments relevant to the article. Remarks containing abusive and obscene language, personal attacks of any kind or promotion will be removed and the user banned. Final decision will be at the discretion of the Taipei Times.