CD reviews: Turn Blue, by The Black Keys; To Be Kind, by Swans
Turn Blue, by The Black Keys, Nonesuch
This month, in one of several low-risk stunts to promote their new album, Turn Blue, the Black Keys circulated a recording of a prank call to the offices of their label, Nonesuch. In it Patrick Carney, the band's drummer, poses as a hopeful rube: He's seeking a deal for his New Age act, Quartzazium, and assures the nonplused voice at the other end of the line that the label will want to release "our newest terrestrial feelings album."
Flogging easy targets, flaunting obvious privilege: It's a smug, juvenile look for Carney and his only bandmate, the guitarist and singer Dan Auerbach, who together have spent much of the past decade lugging the Black Keys from the margins into the mainstream. Turn Blue follows El Camino, from 2011, and Brothers, from 2010: each a multiple Grammy winner with more than 1 million copies sold. By now, the Black Keys are emphatic insiders, however ambivalent they might feel about it.
Turn Blue, by The Black Keys.
Turn Blue offers proof that the band has acclimated to its stature: It's surer and more satisfying than either of those previous albums, and seems less labored. Auerbach's singing, relaxed and cutting, often moves in a brawny falsetto; his guitar and electric bass parts, like his tight squalls of distortion, are thoughtful. Carney's drumming is hypnotic in its hairline imprecision, a proud rebuke to pop's metronomic norm.
This is the fourth consecutive Black Keys album produced by the band with Danger Mouse, whose obsession with spaghetti Western grandeur has been absorbed into the band's bloodstream. A glorious, roughly seven-minute opening track, Weight of Love, undulates like a desert mirage, equal parts shimmer and yowl. It establishes upfront that Turn Blue is as invested in an air of uneasy psychedelia as is the current season of Mad Men. (So does the album's cover illustration, a '60s mod spiral in blue and red, by the art director Michael Carney, Patrick's brother.)
Fever, the album's lead single, currently atop Billboard's Adult Alternative Songs chart, strikes a perky balance of bad vibes with a good time, with stomping rhythm and a Farfisa organ hook. In Time takes a sinuous route, setting lyrics about "a worried mind" against a guitar filigree that recalls vintage Ethiopian funk. And the title track builds to a brooding admonition, sung by Auerbach with three of the four McCrary Sisters, a gospel group out of Nashville, Tennessee: "I really don't think you know/There could be hell below."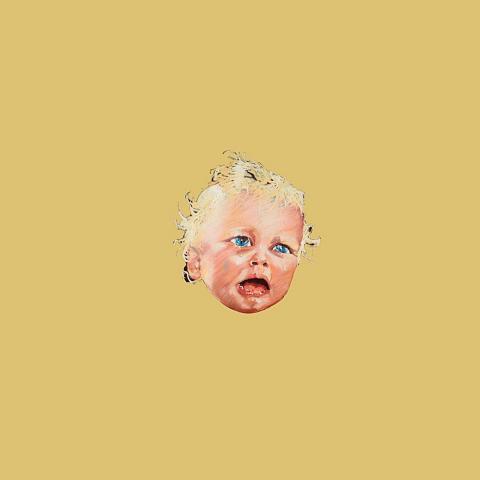 To Be Kind, by Swans.
Whether or not it has anything to do with Auerbach's recent divorce, Turn Blue is unrelenting on the subject of curdled love: If it's a breakup album, it's an angry one. The album winds down with a lovesick plaint, 10 Lovers; a pained reflection, In Our Prime; and finally a brusque kiss-off, Gotta Get Away. The lyrics can be clunky — as in "I let you use my gifts/To back those lying lips," from Bullet in the Brain — but they're never less than clear. Our newest terrestrial feelings album? That'd be one way to put it.
— NATE CHINEN
To Be Kind ,By Swans,Young God
A crescendo is a simple idea, but if it's done with a certain amount of integrity, patience and immersive power, it will not fail: It will bring you into a direct power relationship with the music.
Swans is interested in crescendos — and in repetitions, and smaller wavelike motions, too: currents of sound and energy that surround listeners and remind them that they are small and insignificant, or perhaps catch them up in its own ambition. There are perhaps things not to like about To Be Kind, the band's new double-CD, triple-LP album: the grimness and grandiosity of its singing and subjects, its theatrical exorcisms. But Swans, led by the singer and songwriter Michael Gira, knows what to do with crescendos, and waves, and the physical force of sound, and To Be Kind continues a run of evermore committed, detailed and powerful work since the band formed again with a new lineup four years ago.
These songs need their length; they sound worked out from organic performance practice, of which the band has had a lot in the past four years. The tracks are often systematized chants or lists or psychodramas, conjuring traumas of children and parents, of oppressors and oppressed; the album's half-hour centerpiece, Bring the Sun/Toussaint L'Ouverture, includes the sounds of horse hooves and animal squeals and then an invocation of slave revolution: "Toussaint L'Ouverture! Liberte! Egalite! Fraternite!"
There are droning and chopping guitars — and string arrangements on Some Things We Do — but the rhythm section and percussion arrangements remain central to it all. They take the form of a slow, dreadful stomp in Just a Little Boy (For Chester Burnett); of an all-out, mesmerizing cymbal attack in the title track; of chimes and bell tones; of steady, propulsive grooves, spaciously recorded by the engineer John Congleton.
Because the band is so in tune with real-time physicality — and because most of its new songs are eight to 34 minutes long, requiring a sort of record-listening patience which should not be taken for granted — the Swans might be best experienced live. But To Be Kind is more than a snapshot of a band at a given point in time. It's paced and detailed. It's careful catharsis.
— BEN RATLIFF
Comments will be moderated. Keep comments relevant to the article. Remarks containing abusive and obscene language, personal attacks of any kind or promotion will be removed and the user banned. Final decision will be at the discretion of the Taipei Times.