The underground spirit of film is stirred
`The Wayward Cloud' shone at last weekend's box office and this weekend two mini film festivals will showcase more than 60 films from Canada, the US underground, Taiwanese film schools, overseas Taiwanese and expats in Taiwan
Following the two-week marketing campaign for The Wayward Cloud (天邊一朵雲), Tsai Ming-liang's (蔡明亮) racy musical film has had a shining first-weekend box office record. In three days the film had raked in NT$7 million and it is estimated to easily reach NT$10 million. It is the best-selling movie of Tsai Ming-liang's eight films.
Apart from the box office sales, Tsai is receiving other cash rewards. Last Thursday before the film's premiere, Kaohsiung City presented Tsai with NT$10 million because most of the film's scenes were shot in Kaohsiung.
Kaohsiung City set up the prize during Frank Hsieh's (謝長廷) mayoral tenure in order to encourage more filmmakers to choose Kaohsiung as the location of their films. Any film which is shot in Kaohsiung and wins an award at a major international film festival is granted NT$10 million.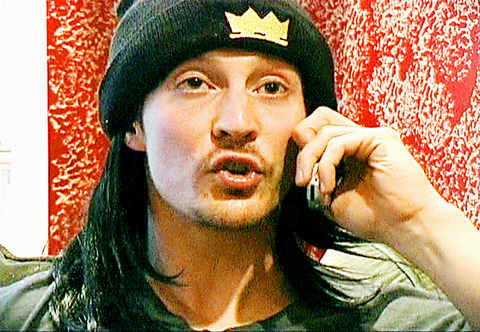 The Urban Nomad Film Fest features short one-person comedies from LA-based underground filmmaker Marc D'Andre.
PHOTO COURTESY OF URBAN NOMAD
But the film's controversial content has led some Kaohsiung city citizens to begin questioning the policy. Last weekend at one Kaohsiung screening, a movie-goer walked out of the theater with angry sentiments: "Is it right to use us taxpayer's money to give to a film like this?"
This weekend, two mini film festivals will showcase more than 60 non-mainstream films.
Canadian Spring is a showcase of new and classic films from Canada (加拿大影展) is the largest and will show 11 Canadian films from today to April 3 at SPOT -- Taipei Film House (光點台北).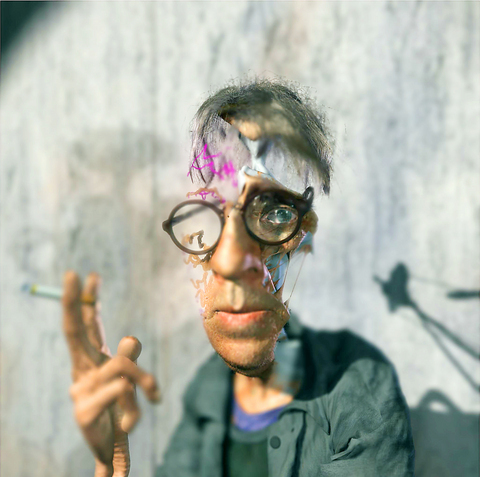 Ryan, the 2005 Oscar winner of Best Animation Shorts will be the closing film of Canadian Spring.
PHOTO COURTESY OF SPOT
The Urban Nomad Film Fest (城市游牧影展), a showcase of independent shorts and animations will take place from tonight until Sunday night at Treasure Hill (寶藏巖), a community in south Taipei that has been revamped to be an open-air public space for contemporary arts events.
Two feature-length dramas by renowned director Denys Arcand will be the main focus at the Canadian Spring showcase. These include The Barbarian Invasion, which won the 2004 Oscar for best foreign language film, and the 1986 work The Decline of American Empire, which brought Arcand international fame.
Barbarian is a tragicomedy which has intense drama and vivid illustrations to tell the story of a free-spirited liberal professor facing the last days of his life and then looks at the different reactions and treatments from his friends and family.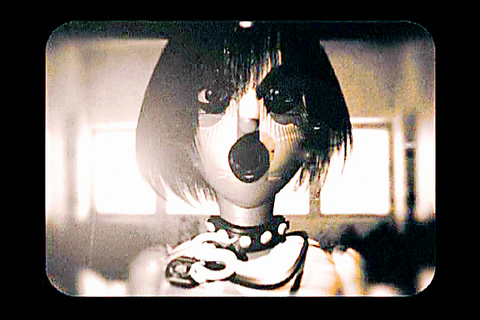 Innocent Life is an animation film about a blow-up doll being abused.
PHOTO COURTESY OF URBAN NOMAD
Decline is an intriguing drama about four men and four women talking about sex, the female body and love affairs at one dinner party.
Besides the two dramas from Arcand, the opening film of Canadian Spring is worth checking out for its highly controversial topic. Casuistry: The Art of Killing a Cat scratches its way beneath the surface of an infamous Toronto animal cruelty case and deftly explores the opaque logic surrounding this macabre act, according to the Spot and e.bell Web sites.
Jesse Power, ex-vegetarian, was an art student when he conceived the act that inspired the film. In May 2001, he enlisted two friends, Anthony Wennekers and Matthew Kaczorowski, to help him kill a cat. The intention was to make a video that protested the unthinking consumption of factory-slaughtered animals by killing, cooking and eating a cherished domestic pet -- a feline posthumously named "Kensington" by animal-rights activists. Alerted by an outraged roommate, the police found the skinned and decapitated cat in the beer fridge. Kaczorowski fled and was apprehended in Vancouver two years later. All three eventually pleaded guilty to animal cruelty and mischief charges.
Coming into its fourth year, the Urban Nomad Film Festival presents a larger showcase this time with 50 short films. The event was organized by two expat journalists David Frazier and Sean Scanlan, and it looks to become a rare-find film festival in Taipei that preserves an underground spirit and a sense of raw creativity.
The independent films selected in the showcase are a mixture from four sources: US underground film scenes, Taiwanese film schools, overseas Taiwanese filmmakers and films made by expats in Taiwan. Genres include narrative, CG animation, experimental, surf videos, comedy, absurdity, documentary.
Nineteen-seventy-four is a 23-minute film that gives an amazing look at the seduction between a Taiwanese girl student and her English teacher. TC Lin (林道明), a Taipei-based filmmaker who had his short film selected on www.ladyxfilms.com for a low-budget James Bond-style action movie, is making a hour-long film of the same title. He will offer a two-minute sneak preview of his in-production film.
There are also two documentaries that record ongoing international tragedies. The film Boom documents the civil war in Liberia and shows the heavy mortar shells and innocent people murdered. Those Left Behind looks at relief work in Sri Lanka one month after the devastating tsunami, as well as the political turmoil of the island nation.
There is also a CG animation about an innocent blow-up doll who gets abused by her new owner, titled Innocent Life.
The location of Urban Nomad also highlights an underground creativity. Finnish architect/designer Marco Cassagrande will help build an outdoor theater by the river by using bamboo and plastic sheets to make a tunnel above a short bridge. The audience will view the films sitting on the bridge. There will also be cases of Heineken provided.
For more program information check out the Urban Nomad blogsite, http://urbannomadfilmfest.blogspot.com.
Publication Notes
Event Notes
What: Urban Nomad Film Fest Where: Treasure Hill, Dingzhou Rd, Sec 3, Lane 230 (台北市汀洲路三段230巷) When: Tonight, 7:30pm to 11pm; Tomorrow, Mar. 26, 5:30pm to 11pm Tickets: suggested donation of NT$200
Publication Notes
Event Notes
What: Canadian Spring -- A Showcase of New and Classic Films from Canada Where: SPOT - Taipei Film House, 18, Zhongshan N Rd, Sec 2 (台北市中山北路二段 18號) When: Today until April 3 Tickets: NT$220
Comments will be moderated. Keep comments relevant to the article. Remarks containing abusive and obscene language, personal attacks of any kind or promotion will be removed and the user banned. Final decision will be at the discretion of the Taipei Times.