Keeping martial arts alive in print
A local publisher of martial arts texts is helping preserve several martial art forms by searching for and reprinting ancient texts
The difficulty of obtaining a marital arts training manual has served as the central plot element of many a kung fu movie. In fact, they are really not all that hard to come by. Many modern day teachers of Chinese martial arts have written training manuals that are widely available through the Internet or publishers catalogues. But many modern-day practitioners of Chinese martial arts are driven by a desire to own copies of older, classical martial arts training manuals. These, until recently, have not been so easy to come by.
Training manuals, in Chinese quan pu (拳普), are books or manuscripts that teach the principles, techniques or forms of a martial arts system, as opposed to books which discuss the history of martial arts or works of fiction based on the martial arts. Such training manuals have existed in some Chinese martial arts systems since at least the early Ming dynasty.
Their existence however can be quite tenuous. Older handwritten training manuals may be lost or destroyed; either on purpose or simply by the ravages of time. Printed manuals become unavailable, go out of print, or the publishers close their doors. In either case, the knowledge contained in them becomes lost to modern practitioners.
But these training manuals are being revived. Several publishers in both China and Taiwan are republishing the older manuals; keeping the tradition alive and making the information available to modern readers and martial arts practitioners.
An excellent example of such endeavors is Lion Publishers (逸文出版) in Taiwan. Founded in 1995 by Liu Kan-yi (劉康毅), Lion Publishers in its own words; "seeks to preserve martial arts culture through high quality reprints available at moderate cost."
"I had been in the publishing business since 1992. When I started Lion Publishers I hoped to meet the multiple goals of publishing both old and new martial arts books, having a retail outlet, expanding my martial arts book collection, putting out a martial arts journal, and hosting a Web site," says Liu.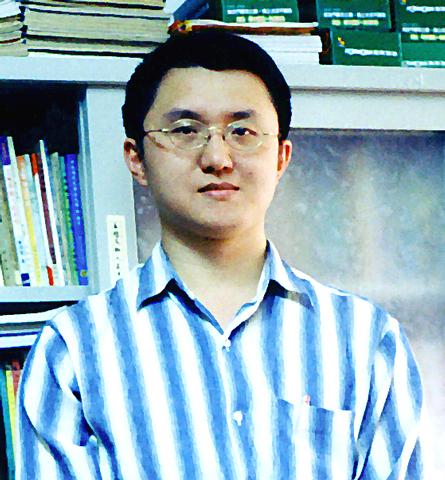 Liu started to collect martial arts books well before he started Lion Publishers. "I went through all the second-hand bookstores in Taiwan, buying up everything that was available. And then I later made a survey of what older martial arts books were available in Taiwan. Initially I worked alone collecting the books, but after a time I developed a `reputation' for collecting old martial arts books and people started to approach me with books for sale or sometimes simply gave me older martial arts books that they were no longer interested in. I then turned my attention to China, where there were far more books available."
With an amused laugh he goes on, "soon, my collection became so large that I was not able to actually read all the volumes and some of the books were so obscure that I could not understand them even when I did attempt to read them. I noticed that these older martial arts books combined usually discussed martial arts in conjunction with broader health programs, Chinese medicine, divination and metaphysics."
Reprinting these older, more holistically orientated Chinese martial arts text was the first goal of Lion Publishers. To date, they have republished over 20 of these older training manuals and Liu hopes to keep that process going for many years to come. There are a great number of valuable Chinese martial arts texts that have gone out of print and risk being forever lost.
A good example is a text whose origins lie in the fabled Shaolin temple. The book is titled Fist Classic; Fist Method (拳經拳法備要). The edition reprinted by Lion Publishers appeared in Shanghai in 1936. The work is a compellation of two earlier works that date from the Ming dynasty; one of which originated with the Shaolin monk known as Cheng Shi. The work was put in its present form and published in 1784 by Tsao huan-dou (曹煥斗). In its original form this book was an example of a hand-copied training manual. The earliest training manuals were hand copied either from other hand copies or from notes made of a martial arts teacher's lecture. These early training manuals tended to be quite basic but were sometimes illustrated with line drawings. They were largely useless unless one had already trained in that school as the texts tended to be made up of shorthand notes, mnemonic rhymes and esoteric philosophy.
These hand-copied texts were intended exclusively for students of that school. The language used is arcane, symbolic and vague. For someone untrained in martial arts they could not teach themselves straight out of the book. But for the initiated, the books provided valuable guidance on the advanced aspects of martial arts. These early manuals are the real life "secret kung fu manuals" that figure so often in martial arts fiction and movies.
Liu's personal library of Chinese martial arts books now contains over 2,000 volumes that are out of print as well as over 500 volumes that were published in the early Republican period making it one of the world's most complete collections of older Chinese martial arts works.
"The major turning point in the expansion of my collection was about two years ago," says Liu, "the first time I went to China, there were lots of materials available. Because in China there is the `new martial arts,' which is public performance orientated, a mix of gymnastics and opera; a show. So they have no use or interest, especially after the Cultural Revolution, in these older materials. Anything old is not worth anything." So the first year I went back I just collected any and all martial arts books that were available."
This wealth of new "old" materials gave Liu an idea. In addition to reprints of older, out of print Chinese martial arts books, Liu intends to begin releasing a new series of training materials. These new training materials will bring together information from a range of older training manuals; integrating the teachings into a format that can be understood and used by modern practitioners. "In older martial arts books one master will say one thing, use one approach. We will publish books that draw from all the lineages within a certain system." This new series will be available in Chinese, English and Japanese.
The new approach will include a Web site. Liu points out, "martial arts Web sites are all limited to certain branches of certain schools, for people who do not already have a knowledge of martial arts it is difficult to find a Web site of general interest. The Lion Publishers site will be more integrated bringing together many sources of information.
Liu ,who has studied tang long (preying mantis) and chang chuan (long boxing), has his own ideas of how martial arts can best be presented. "The Western view of martial arts is that it is dissected into discrete units, steps. ... The idea is to go back to the original way of presentation of martial arts, bringing together and integrating ideas from health maintenance programs, martial arts, medicine, divination and metaphysics."
In addition to reprinting older Chinese martial arts books and developing the new integrated teaching materials, Liu also publishes Taiwan Wu Lin magazine (武林), which is Taiwan's premier martial arts journal. He also hosts an annual historical martial arts book and film show. This show gives the public the opportunity to see many rare martial arts texts and many rarely seen films and videos of past martial arts masters in action.
As for the future of the martial arts, Liu said that "young people like martial arts, think it is a good thing, they fantasize a lot about it from movies and computer games but few of them really learn martial arts, and even if they learn they are deterred by the hard work." For this reason, he believes that much that is of value in traditional Chinese martial arts is at risk of being lost. In modern times the martial arts are being pulled out of their traditional cultural context. The result being that much valuable information is being lost to modern practitioners. Liu's is an attempt to place the Chinese martial arts back into their cultural context.
Comments will be moderated. Keep comments relevant to the article. Remarks containing abusive and obscene language, personal attacks of any kind or promotion will be removed and the user banned. Final decision will be at the discretion of the Taipei Times.