John J. Tkacik, Jr. On Taiwan: 'Republic of China' and 'Taiwan'
President Tsai Ing-wen's (蔡英文) convincing reelection last month suggests "Taiwan" is now a name the international community is ready for; one that fits easily into the global "status quo."
It has been a long struggle. Elbowing past China's "Chinese Taipei" moniker has been exhausting. The task is complicated by Taiwan's official title "Republic of China." Outside of Taiwan, nobody says "Republic of China" anymore, not even countries that recognize the ROC as the "government of all China." The ongoing crises in Hong Kong and Xinjiang, the Wuhan coronavirus pandemic, China's quest for global telecommunications domination and cyber-surveillance, to name a few, are changing attitudes across the globe, opening eyes to Taiwan's predicament.
President Tsai's reelection, a convincing mandate indeed, is encouraging the world's democracies to be much more open and supportive toward Taiwan as "Taiwan" — and more resistant to China's "Orwellian" demands that Taiwan's elections be regarded as "only a local affair." This worries China. On January 26, Madame Liu Fang (柳芳), the China-backed secretary general of the International Civil Aviation Organization, took it upon herself to ban all mention of "Taiwan" on the ICAO's Twitter properties. It was a move so ludicrous that the US state department openly protested it as reflecting "the political insecurities" of a certain "member state."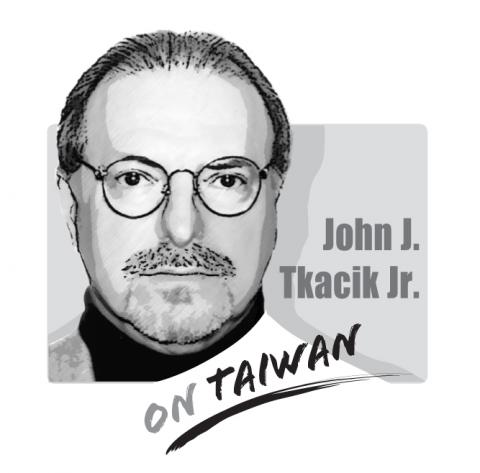 Following the January 11 elections, dozens of countries congratulated President Tsai and the "people of Taiwan" on their success. But Chinese foreign ministry spokesman Geng Shuang (耿爽) "expressed indignation and opposition" when the governments "of the United States, the United Kingdom and Japan sent congratulations to Tsai Ing-wen." Japanese Prime Minister Shinzo Abe was not impressed. A week after he sent congratulations to Tsai, he lauded "Taiwan" several times during his New Year policy speech to the Diet, praising Taiwan's assistance to Japan during the 2011 earthquake, and welcoming Taiwanese athletes to the Summer Olympiad in Tokyo this July.
In Washington, Ms. Tsai's reelection marked a new direction in America's policy relationship with "Taiwan. US Secretary of State Michael R. Pompeo sent President Tsai a message both overflowing in warmth and sharply divergent in tone from Washington's previous election messages. For example, Secretary Pompeo thanked "Taiwan" (not "the Taiwanese people") "for once again demonstrating the strength of its robust democratic system, which … makes it a model for the Indo-Pacific region and a force for good in the world." Second, he stressed the "American people" and "the people on Taiwan" are "not just partners" but "members of the same community of democracies, bonded by our shared political, economic, and international values … and work to be positive forces in the international community." Unlike all previous congratulation messages from the US Government, Pompeo's was careful in its parity: "The United States" and "Taiwan" or "American People" and "The People on Taiwan."
Thank heavens, there was no mention of "unofficial relations."
But Mr. Pompeo did something much more remarkable:
He thanked President Tsai personally "for her leadership in developing a strong partnership with the United States." No other message had ever said that! And he applauded "her commitment to maintaining cross-Strait stability in the face of unrelenting pressure. Under her leadership, we hope Taiwan will continue to serve as a shining example for countries that strive for democracy, prosperity, and a better path for their people." Secretary Pompeo said "Taiwan" and "countries" in the same breath! Moreover, Mr. Pompeo's allusion to China's "unrelenting pressure" is the first time the United States has chosen to lay full blame upon Beijing for cross-Strait tensions. All previous US administrations were eager to blame Taiwan for tensions, as if trying not to take sides between democracy and tyranny.
I was amazed by the Secretary's message. This was a completely new tone from the United States, and from the Secretary of State himself. In my memory, these are the warmest words ever from an American secretary of state to a Taiwan leader since the Eisenhower administration. Out of curiosity, I compared Mr. Pompeo's message with one he had sent to British Prime Minister Boris Johnson just a month earlier on December 13. The message to Johnson was nice, but nothing approaching the warmth of his message to President Tsai.
Four years ago, when Ms. Tsai was first elected on January 16, 2016, the US Department of State press spokesman merely issued a perfunctory statement, which fretted about "a profound interest in the continuation of cross-Strait peace and stability" and the "unofficial relationship" between the US and the "people on Taiwan." At the time, I thought it was churlish for the state department always to insist on the word "unofficial" to describe ties between "the United States" (a country) and the "people of Taiwan" (well, what? … not a country?); and to thank outgoing "President Ma Ying-jeou (馬英九) for concrete steps he has taken to improve cross-Strait ties in recent years"; as if "cross-strait relations" were of overriding importance to America, not Taiwan's democracy.
And eight years ago, Washington's 2012 message was just as awkward when Mr. Ma Ying-jeou was reelected President. The state department issued a curt two-sentence statement which extolled "the vibrancy in our … people-to-people relationship."
In fact, US messages on Taiwan's elections going back to 2000 all have been largely unsympathetic. When Chen Shui-bian (陳水扁) was elected, US president Bill Clinton used up several minutes of a March 29 press conference seeming to pressure Taiwan's president-elect into negotiating with China. Beijing and Taipei, he said, "need to get together and start the dialogue again and figure out where to go from here." The American president also seemed to endorse China's goal of absorbing Taiwan in "One Country, Two Systems" explaining "…the Chinese have been quite clear that they were willing to be patient and to negotiate an arrangement which might even be different from that in Hong Kong." (Oh my sweet grandmother! "…which might even be different from that in Hong Kong"?)
In March 2004, President George W. Bush (like Clinton) likewise had his eye on Beijing, reciting the jargon of "unofficial relations," "our One China Policy," and the "Three Joint Communiques" in his uncomfortable message of congratulations to "the people of Taiwan" on the "conclusion of their March 20 presidential election." Again, in March 2008, President Bush issued a message to "the people of Taiwan" praising "the strength and vitality" of democracy, but muddied it with platitudes of "dialogue" and "engagement" with Beijing, and noncommittal references to "unofficial ties" and joint communiques.
As the year 2020 begins, much work remains if the name "Taiwan" is to be separated effectively from "China" in the world's lexicons. The ICAO's pettiness in blocking Twitter posts about Taiwan is just one instance. Last week, Vietnam abruptly halted arriving flights from Taiwan because the World Health Organization listed "Taiwan, province of China" as part of the WHO's China-quarantine for "novel corona-virus". Although Hanoi reversed the ban immediately, the incident calls for a worldwide re-think of how international organizations deal with "Taiwan." In the early 2000s, China was able to hijack the small, independent "International Organization for Standardization" in Geneva which standardizes internet protocols. China then embedded "Taiwan, Province of China" in all global software. This was then adopted by all United Nations-related agencies as a standard, including ICAO and WHO, whose computer drop-down lists, maps and graphs so thoroughly confuse the world's bureaucracies as well as its citizens.
A year ago, President Tsai called on China to face the reality of the existence of the "Republic of China Taiwan," with government-to-government relations on a "basis of equality." It was to be her central task for 2019, "brave and confident, one with the World." She has been successful beyond expectations. China has no intention of acceding to the Taiwan president, but with a little help from friends, the Rest of the World probably will.
John J. Tkacik, Jr. is a retired US foreign service officer who has served in Taipei and Beijing and is now director of the Future Asia Project at the International Assessment and Strategy Center.
Comments will be moderated. Keep comments relevant to the article. Remarks containing abusive and obscene language, personal attacks of any kind or promotion will be removed and the user banned. Final decision will be at the discretion of the Taipei Times.