Greater expectations in the hinterland
For China's unemployed migrant workers, money is no longer the only reason to head for the cities — and stay there
Until a week ago, Liu Xiao was part of the Pearl River Delta's army: one of the thousands of workers streaming along a Shenzhen road, gulping down breakfast, texting, lighting a final cigarette, teasing friends and swapping gossip — rushing, rushing, rushing to the factory for another shift making bras, computers and plastic toys for the world.
Today she waits patiently at the railway station across town. This region was the motor of China's economic boom, but plummeting exports have forced it to slow, and millions of those who kept it running have given up and gone home. Liu is one of the latest to return to the countryside, in her case to a village of just 200 people a 10-hour ride — and a world away — from Shenzhen.
For 18 months she worked 11-hour days checking hard-drive casings with no music or chat permitted, finding satisfaction in spotting hairline cracks. Home was a dormitory shared with seven other girls, crowded but lively.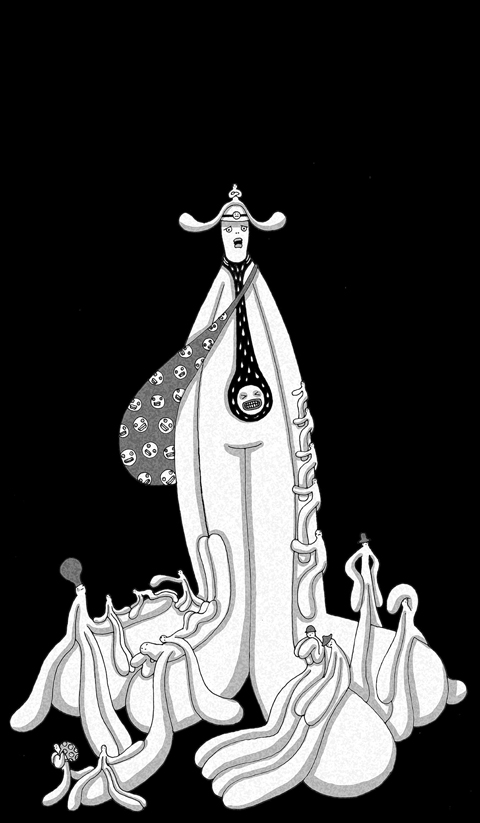 "There were lots of rules, like no cooking and not being loud, but you get used to it," she says. "It was harmonious, not like other dormitories where everyone quarrels."
Production began to slow late last year. Without overtime, Liu's wages slipped from 2,500 yuan (US$365) a month to 800 yuan, barely covering living costs, and leaving nothing for visits to Internet cafes or shopping trips.
Millions abandoned the city at Lunar New Year in late January and a steady trickle continues. When rumors spread that Liu's factory would soon go bankrupt, as thousands had done, she handed in her notice.
Now she is waiting for the night train.
"I'm not too happy," she says. "There aren't many factories near my village. It's too boring; there's not much entertainment and it's difficult to get out."
Her boyfriend is waiting for her but she has no plans to settle down.
"I want to be single a while longer — I'm a girl who likes to have fun," she adds boldly, with a giggle.
Thirty years ago, Shenzhen was a small fishing village marked out only by its proximity to Hong Kong. That was enough to make Deng Xiaoping (鄧小平) pick it as the first Special Economic Zone.
Now it is a restless, dense city of strangers drawn from every part of China. It has five-star hotels, a Gucci store, endless blocks of shops and flashy restaurants, but also hectares of factories and dormitory blocks. Its population has increased more than 30-fold. Even according to official figures, which most consider a wild underestimate, it has 10 million residents.
Three decades after Deng's economic reforms began, China seems like two nations. There are skyscraping neon-lit cities such as Shenzhen, and then there is the countryside, still home to most of the population and richer by far than it was, but falling further behind the urban world. Average incomes in cities are now more than three times those of the countryside.
This gulf has produced 140 million migrant workers, and without them the gap would be far wider. For many, their years of toil are a painful exile from families, undertaken to ensure healthcare for aging parents, an education for their children and a home for the family.
Increasingly, for younger people, the journey from farm to factory is a voyage of self-discovery. China is increasingly urban, wealthy and demanding — and so are many of its citizens. With her immaculate white trainers, fashionable haircut and intermittently flirty manner, Liu Xiao is the creation of 18 months in Shenzhen as much as her 18 years in rural Jiangxi.
She has always found Guangdong's urbanites to be cold and unenthusiastic, but now she worries that she will miss the friends she made at the factory as they scatter home. It will probably be too expensive to meet again.
She's splashed out 156 yuan for a hard seat on a train, instead of a bus, so that she can travel home with a pal.
As the night wears on, exhaustion overcomes discomfort. Handfuls of men play cards and chat laconically, but most travelers sprawl across the tiny tables or over each other, arms covering their eyes from the harsh lights.
Liu stirs as dawn approaches.
"So tired," she sighs.
Outside, charmless apartment blocks and dirty factories are giving way to fields thick with fog. A man wanders down a path, buckets dangling from the yoke across his shoulders.
She climbs off the train and finds a car. It's a bumpy ride to her village, even along the concrete road that arrived here a few years ago. A short walk takes her up a rutted mud track, past fat chickens and scrawny yellow-haired dogs to the home where her parents are waiting.
Miaoquan — "beautiful spring" — is evidence of the changes that have taken place in the countryside. Two-story homes covered with white tiles have replaced many of the old, crude brick buildings. Some of the children are going to university; Liu's younger brother hopes to follow them.
The family used to be farmers, but living off a small plot of land proved too hard. They still grow their own rice, but Liu's father, Liu Jieteng, 44, turned to mining. When the government closed small mines in a safety drive, he found work shoveling quartz from the nearby mountain into trucks. It's dangerous work — 24,000 Chinese die of the occupational lung disease silicosis each year — but he will not be doing it much longer because the supply is almost exhausted. The family is not sure what to do after that.
"There have been huge improvements here since I was a child," he says. "But this year, because of the economic crisis, the village has been affected. Many people have no work at all. We basically depend on two things: mining and quartz. But the small mines have been closed down and the quartz is almost finished. There was a shoe factory, but it had no orders and went bankrupt. Last year young people were working out, but now many are coming back — like my daughter."
Recent official figures suggest that as many as 23 million of China's migrant workers are jobless, and that about 14 million of those who returned home for the New Year have remained there.
The figures stress the impact of industry's current problems and the vulnerability of migrants, who are not entitled to the same unemployment, medical and educational benefits as those born in cities. But they are also testament to the country's progress.
Many now have the safety net of savings and can spend a few months figuring out their next move. Families have enough spare to welcome them home. The government is introducing limited support for rural households — a welcome change after the reforms of the 1980s were followed by a decade in which officials seemed to care only for the cities.
Like other young workers, Liu Xiao does not plan to spend long here. She responds with amazement at the idea that she might do farming: "Impossible. That's the thing I would like to do least."
Farmwork is too hard, say other returnees, and village life is stifling. Some love the endless choices of city life. Many, like Liu Xiao, want to find work or set up a business in a rural town. She plans to head to Pingxiang, the nearest city, where her boyfriend is a hairdresser. With 400,000 inhabitants it's a one-horse town by Chinese standards, but she hopes to find a job in the service sector. If not, her father thinks she should head south again.
"Getting more experience and going out to try the outside world are good things, but also there's nothing for her to do here and if she goes out it reduces the family burden. She doesn't need to support us, just earn enough for herself," he says.
Liu Xiao smiles. She's more confident these days. It's not just her smart clothes and pink cellphone. Working with others has knocked the edges off her temper, made her smoother, she thinks.
But Miaoquan hasn't changed at all, she says with a note of disbelief. There's still nothing much to do here — just watch TV or help with chores.
On the wall, beside a huge poster of Mao Zedong (毛澤東), a clock ticks away the seconds as she fidgets in the front room. A sharp expulsion of breath. She wanders to the doorway and gazes out across the empty fields.
"I've been here half an hour. I'm already bored."
Comments will be moderated. Keep comments relevant to the article. Remarks containing abusive and obscene language, personal attacks of any kind or promotion will be removed and the user banned. Final decision will be at the discretion of the Taipei Times.