Eco-warrior upsetting the establishment
Four years after starting the zero-carbon estate that made his name, Bill Dunster is wowing Beijing -- and London
As world-famous architectural practices go, Bill Dunster's premises are like no other. To find him you have to travel to a remote commuter station in an insalubrious outpost of suburban Surrey, south of London. Then it's a 10-minute hike past a builder's yard, down-at-heel convenience shops and a Tudor-style estate before you spot the jaunty, brightly colored ventilation cowls and sleek wooden exteriors of BedZED, the zero carbon eco-village that has made Dunster's name as Britain's foremost green architect.
BedZED was built not for trendy loft-living urbanites but for a housing association called the Peabody Trust and, four years on, Dunster remains true to its spirit: that environmental design should be aimed at the suburban masses rather than the right-on elite.
These days, however, the masses are more likely to be found in Beijing than in Britain. Like Arup, the UK engineering consultancy that is planning an eco-city the size of Manhattan outside Shanghai, Dunster sees fast-expanding China as the new frontier for environmentally conscious urban design. State planners have suddenly "got" the environment in a big way, and this year China announced a major investment program in renewable technologies. By the end of 2010, all Chinese buildings will need to reduce energy use by a headspinning 50 percent.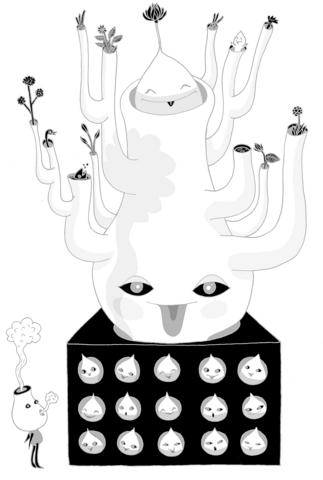 A development of 140 Dunster-designed homes based on BedZED's model of high density, low carbon suburban living will be built on the outskirts of Beijing this year. And earlier this year Dunster unveiled proposals for a suburban extension of Changsha, the capital city of Hunan Province.
As a trial project, Dunster has already designed the concept building for the community of 4,500, which incorporates show flats, leisure facilities, restaurants and a small hotel under an undulating grass roof.
Energy used to heat and cool buildings in China produces vast amounts of CO2 emissions, Dunster says, and Changsha, in landlocked central China, is a particularly harsh environment. In the summer, daytime temperatures are in the high 30s and staggering humidity levels make air-conditioning "almost a human right."
For the Chinese market, Dunster has adapted his trademark ventilation system, the wind cowls that draw fresh air into his super-insulated buildings, by injecting a saline solution to take the humidity out of the air and small amounts of solar-powered electricity to cool it.
He is in the process of commercializing the technology with a large Chinese company and wants to show the Chinese that clever design to harness the power of wind and sun, combined with small amounts of renewable energy, can reduce CO2 emissions to nearly zero.
"The biggest strategy is to reduce the electricity they need. We can give them high-performance architecture that designs out the need to invest in coal-fired power stations to sort out their cooling loads," he says.
If Dunster wins the contract to masterplan the entire community in Changsha, it will be a huge step for architecture's bete noire -- or should that be bete verte? -- who has had difficulty getting UK developers and planners to accept his concepts of futuristic Babylonian-style sky gardens, car clubs and communal living.
This may have something to do with the fact that BedZED, the community which made his name, has struggled to live up to its zero-carbon ideals, bedeviled by an experimental biomass-fueled heat and power system that has never worked properly.
But Dunster, who has stuck to more tried and tested technologies in subsequent designs, says there is a deep resistance -- particularly in London, with its high land costs -- to anything that will add to the cost of construction.
"Because they [the Chinese] have a command economy, they don't get lobbying from the housebuilding federation. They just see they have a problem and put in a plan to deal with it," he said.
But Dunster has not given up on working in Britain. On the contrary, the pony-tailed 45-year-old has used his work in China to set up a cut-price supply chain of renewable energy technologies, which he will use for his own projects and to sell into the UK construction market and to the general public.
Last month at his BedZED offices he unveiled his Climate Change Shop, which showcases a package of renewable energy technologies, including biomass boilers, solar panels and micro wind turbines, that consumers can buy off the shelf, with instructions for DIY installation.
Solar panels and wind turbines for half the going price will outrage many in the fledgling UK renewables industry and set the seal on his reputation as a maverick, but Dunster is unrepentant. He says that the price of renewables components in Britain has been kept artificially high by companies buying up Chinese suppliers who are prepared to undercut them.
By slashing the cost, Dunster says that the premium to build his low-carbon designs -- about 10 percent more than a conventional bricks and mortar "Noddy" house -- will come down to 5 percent by the end of this year.
"We're trying to break the endless accusation that you can't build green because it's too expensive," he said. "We have 2,000 people wanting one of our homes. We know there's a market for them, but need to persuade developers to build them. With high land values in London, there's a massive vested interest in not adopting anything that increases the cost of construction."
Dunster maintains that his Chinese imports will not be cheap knock-offs but built to a high standard, designed and supervised by a China-based subsidiary, ZEDFabric, which is also designing the components that will be used in his Chinese projects. The wind turbines are undergoing research and development to ensure that they operate in a UK urban environment.
Wendy Lee, who heads ZEDFabric, said: "We're the end users, so we know what we want. On that basis, we've made the products. Orders from Beijing's projects are already generating economies of scale. Once we open up our products to the construction industry in the UK, the impact will be huge."
Dunster is nothing if not a big thinker. He has developed his own low-carbon building standards, known as Zed standards, and hopes he can persuade Ken Livingstone to adopt them as he rewrites London planning regulations to include more use of renewable energy. He is being consulted by the mayor over the 1,000-home eco-village planned for the Thames Gateway, which will be masterplanned by Arup. The brief is that the homes have to get to zero-carbon and remain commercially viable, which Dunster thinks can be done.
"We're showing them we can reduce the cost of the supply chain so the microgeneration technologies are affordable," he said.
Bill and Ken joining forces -- you can already hear the pencils snapping and the teeth grinding in property development offices across the capital.
"Most people find Bill's approach too inflexible," says Chris Twinn, head of sustainability in Arup's London office, who has worked with Dunster for 15 years. "But if he didn't have that he wouldn't have got where he is. He wouldn't be leading in the UK in sustainability. He pursues things relentlessly where other people are persuaded to default to the norm."
Comments will be moderated. Keep comments relevant to the article. Remarks containing abusive and obscene language, personal attacks of any kind or promotion will be removed and the user banned. Final decision will be at the discretion of the Taipei Times.