Can reporters still do their job in anarchic Iraq?
Many people wonder if meaningful journalism is still possible - or worth the risk - amid the ever-present violence in Iraq. It is
As I sit writing this in my room at Hamra Hotel in Baghdad I have just finished a series of terribly familiar conversations with friends and colleagues from the British media in Iraq. The "security conversation" is a staple of those who cover wars. It usually starts: "Mate ... not for reporting, but for my own security can you tell me ..."
The "security conversation" last week focused on a single issue, the kidnapping of my friend and colleague on the Guardian, Rory Carroll, and the implications for working in Baghdad. And behind the "security conversation" lies a question -- sometimes unspoken -- is it actually possible to carry on? The answers to these things are never simple. By the time you read this, along with my colleagues on the Guardian, I will be out of Iraq, leaving a couple of days earlier than I had intended to. Others are leaving or relocating to Kurdistan to wait and see what happens next. Most, however, will be staying, although limiting their operations.
For me it has been a bad year in Iraq. A friend from the US, an aid worker, was killed. An Iraqi woman -- a translator who I liked a lot -- was shot and badly wounded in the south. Then there was Carroll's abduction.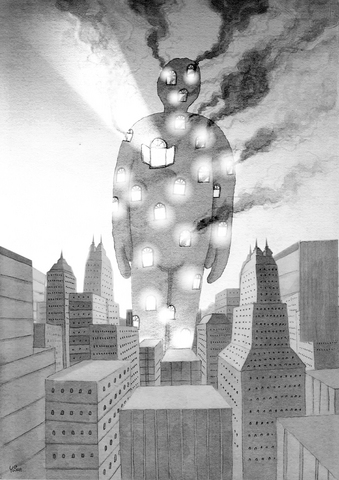 I am not alone. Most people who work here a lot have been touched by similar violence, because in Iraq violence is omnipresent.
You learn in large measure to deal with it, adapting your behavior to the different kinds of threat. Many of the men grow beards, the women reporters wear abayas. Traveling around Baghdad, you move "low profile" in tatty but well-serviced cars. I take off my glasses as they look too "Euro" and wear stripy shirts that look "Mansour" -- the fashionable middle-class district of Baghdad.
None of it, as an Iraqi friend points out, would bear much scrutiny, although the trick is not to disguise yourself but achieve a little misdirection.
None of which deals with the central question -- is meaningful journalism still possible in Iraq, and is it worth the risk? It is a question that has been posed in the last few weeks by both Maggie O'Kane and Robert Fisk, both of them celebrated war reporters, leaning towards the answer "No."
It is where I disagree with them. Because journalism in Iraq is difficult, it is certainly dangerous, but it is still just possible.
What is true is that for journalism that involves images -- whether television or photography -- the only people able to really operate are Iraqis and even they are regularly threatened and killed.
For print journalists, and especially those prepared to travel without a retinue of bodyguards and armored cars and body armor, it is easier to get around a bit inside Baghdad (or was until last week).
To travel more widely requires pragmatism and compromises of the sort rejected by the likes of Fisk -- hitchhiking on US helicopters to other cities and working the ground from there. You can hear stories about politics and civilian life. What you cannot do is reach the men of the insurgency.
That is left to a handful of courageous, largely Arab, journalists working for the Western media, people such as Hala Jaber of the London Sunday Times and Ghaith Abdul Ahad, of the Guardian and Washington Post.
Is it worth it? I still think so, although I know that my wife and family disagree. I know that my trips to Iraq cause pain and worry. But -- selfishly perhaps -- I think that there are still important stories to be done here. In recent visits I have written about human-rights abuses and corruption, about failures and successes, about the violence and the courage of the coalition. Above all, however, I have tried to communicate the murky contradictory and paradoxical nature of Iraq, to explain that a real country exists beyond the simplicity of the columnists who never come here and yet insist on their own ideologically informed versions of it.
Most of all I feel we owe it to communicate the reality of Iraq on behalf of a nation whose ordinary people have no access to the international media. We may get it wrong -- my e-mail correspondence is full of those who insist we do -- but to try is better than to give up.
But in the end, as Carroll himself has said, it is a calculation. It is about risk measured against what we can achieve. And at the back of all our minds is the existence of places such as Chechnya that have become too difficult to report.
This is a period of assessment of a new risk. It has made the space smaller in which we can effectively work. Will I be back? I don"t know.
One thing that I am certain of, however, is that there is still good journalism to be done in Iraq.
Comments will be moderated. Keep comments relevant to the article. Remarks containing abusive and obscene language, personal attacks of any kind or promotion will be removed and the user banned. Final decision will be at the discretion of the Taipei Times.