Acquisition to make Taiwan third-largest market: DBS
Taiwan is expected to be the third-largest market for Singapore-based DBS Group Holdings Ltd, after DBS Bank Taiwan (星展台灣) completes its acquisition of Citibank Taiwan Ltd's (台灣花旗) consumer banking business in August, a bank executive said yesterday.
Taiwan would rank after only Singapore and Hong Kong in terms of profit contribution to DBS, followed by China, India and Indonesia, DBS Taiwan general manager Ng Sier Han (黃思翰) told a media briefing in Taipei.
DBS Bank Taiwan expects to retain all 2.77 million Citibank Taiwan cardholders and help them to transition to DBS Taiwan cards over the next 12 months, Ng said.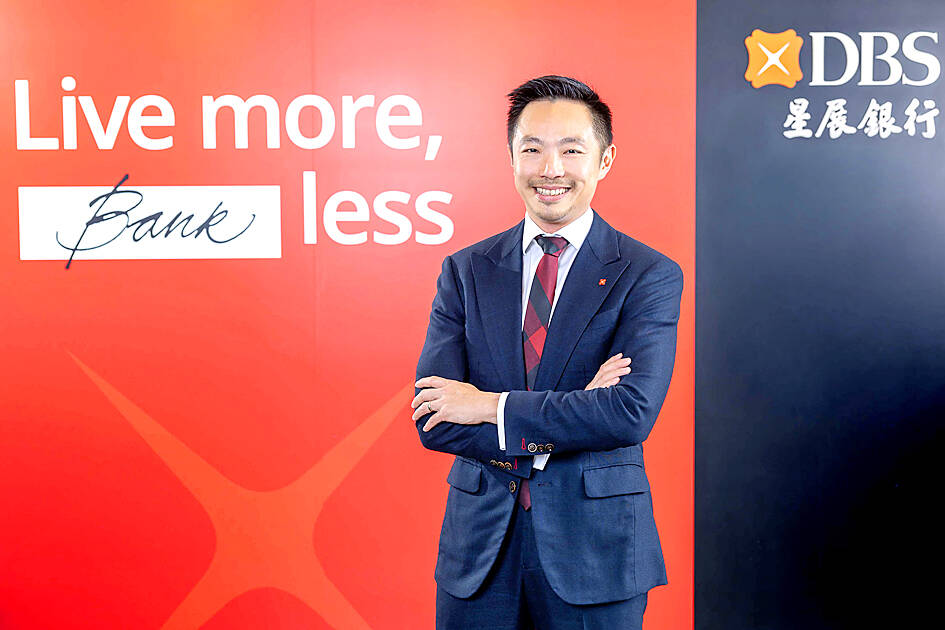 DBS Bank Taiwan general manager Ng Sier Han poses for a photograph in Taipei yesterday.
Photo courtesy of DBS Bank Taiwan via CNA
The bank will start sending new ATM cards to Citibank clients two or three weeks before the completion of the acquisition on Aug. 12, he said.
Citibank Taiwan credit cardholders can continue to use the plastic cards, and DBS Taiwan will begin sending them new credit cards later this year or early next year, he said.
Ng reiterated that DBS Taiwan would provide the same, if not better, rewards and partnership to the 2.77 million Citibank cardholders, and they can continue to collect and redeem rewards after Aug. 12.
"Each Taiwanese owns six credit cards on average, and the competition in the local credit card market is very intense," Ng said.
The acquisition would expand DBS Taiwan's client base, making it more economically efficient, he said.
The bank plans to launch a new credit card to maintain its momentum, Ng said.
With a larger client base, DBS Taiwan would enhance digital banking services, such as introducing a chat robot, to address questions or complaints by Citibank customers, he said.
The customer boost should drive up DBS Taiwan's income from consumer banking, helping it to catch up with its corporate banking division by the end of this year, Ng said.
At present, DBS Taiwan derives 20 percent of its revenue from consumer banking and 80 percent for corporate banking.
DBS Taiwan does not rule out pursuing more merger and acquisition opportunities in Taiwan if the timing and price is right, as the bank has no securities or securities investment trust arm, Ng said.
Comments will be moderated. Keep comments relevant to the article. Remarks containing abusive and obscene language, personal attacks of any kind or promotion will be removed and the user banned. Final decision will be at the discretion of the Taipei Times.