Australia moves to regulate buy now, pay later firms
The Australian government moved to regulate buy now, pay later finance firms under credit laws, drawing the line on a months-long process aimed at tightening requirements on the maturing industry.
Firms would need to adhere to responsible lending obligations and hold Australian credit licenses, Australian Minister for Financial Services Stephen Jones said.
They would also face minimum standards on conduct and products, he said.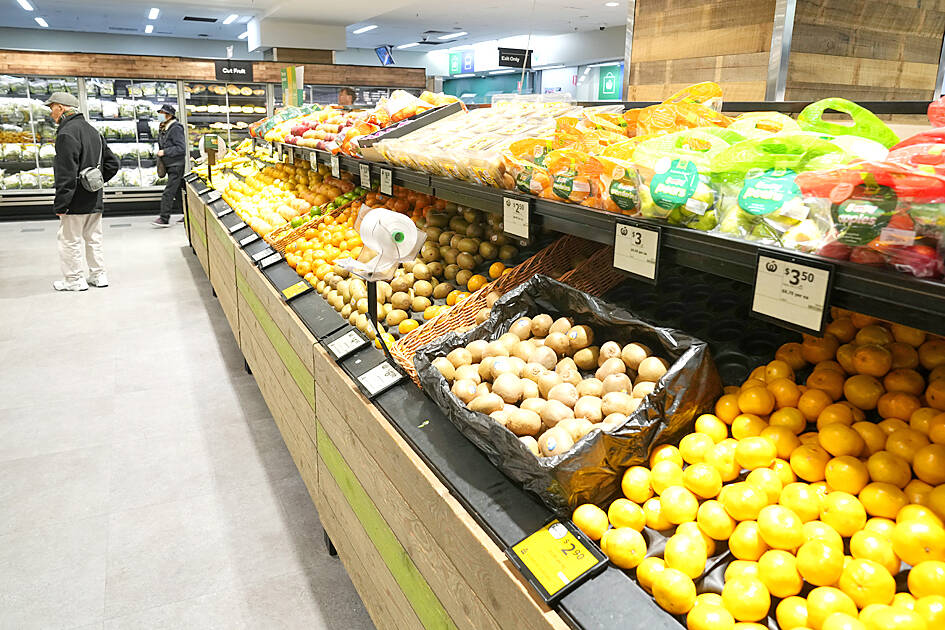 A man browses in a supermarket in Sydney on May 9.
Photo: AP
Buy now, pay later has "provided a valuable source of competitive pressure on traditional credit products, such as credit cards or payday loans," he said in a statement yesterday.
"But with those opportunities have come new and growing dangers to consumers, which up until now have been largely unregulated and unchecked," he said.
The laws would impact consumer credit firms from Zip Co to Afterpay Ltd, which compete with banks to provide interest-free credit that is typically repaid in installments.
It is an industry that boomed during the COVID-19 pandemic, but has struggled in recent months amid soaring interest rates and the threat of stricter regulations.
This is "long overdue regulation which will further pressure already marginal business models," Sydney-based Wilson Asset Management Ltd fund manager Matthew Haupt said.
The plans outlined yesterday would involve industry consultation on the detail, Jones said.
They would bring the industry "into line with other regulated credit providers, simplifying our regulatory system and addressing concerns about competitive neutrality," Jones said.
Jones said that he expects a final bill to be introduced into parliament by the end of this year, after draft legislation that would be shared for consultation before that.
Comments will be moderated. Keep comments relevant to the article. Remarks containing abusive and obscene language, personal attacks of any kind or promotion will be removed and the user banned. Final decision will be at the discretion of the Taipei Times.