Berlin launches ChatGPT data protection inquiry
Germany is joining other European nations in scrutinizing the use of personal data by the popular artificial intelligence (AI) chatbot ChatGPT and demanding answers from its US maker OpenAI, a regulator said on Monday.
Regional data protection authorities in Europe's top economy have compiled a questionnaire for OpenAI and expect a response by June 11, said Marit Hansen, commissioner for the northern state of Schleswig-Holstein.
"We want to know if a data protection impact assessment has been carried out and if the data protection risks are under control," Hansen said. "We are asking OpenAI for information on issues that stem from the European General Data Protection Regulation."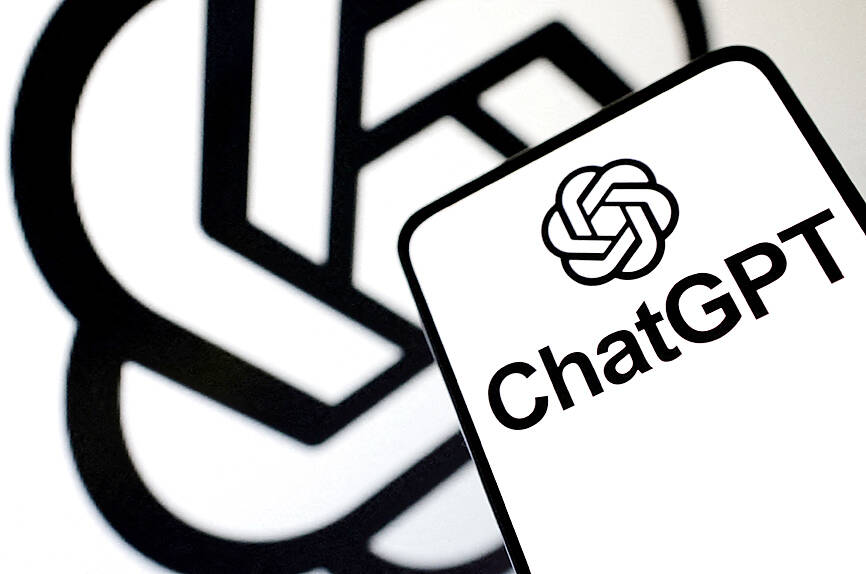 A Feb. 3 illustration shows the ChatGPT logo.
Photo: Reuters
German authorities want to verify whether OpenAI under EU law sufficiently informs people whose data are used by ChatGPT that they "have rights, for example to access, correct or even delete their data," she said.
It is also necessary to "clarify how these rights can be exercised," she said, adding that regulators were particularly concerned about the processing of data relating to minors.
"As soon as personal data of European citizens is processed, European data protection law must be respected," she said.
Italy last month temporarily banned the program over allegations its data-gathering broke privacy laws. It has since asked OpenAI to adjust its chatbot so it could be back online in the country at the end of this month.
France's regulator earlier this month said that it had opened a formal procedure after receiving five complaints, while Spain's AEPD data protection agency said it had opened an inquiry into the software and its US owner.
The EU's central data regulator has formed a task force to help countries harmonize their policies and address privacy concerns.
Meanwhile, Cisco Systems Inc warned that AI software such as ChatGPT would make phishing attempts much harder to detect, requiring companies to adopt new defenses.
About 80 percent of illicit access into computer systems already comes via phishing, where hackers send e-mail or texts to people hoping to trick them into opening a malicious link.
AI tools can quickly customize those missives, luring more people into hackers' schemes, said Jeetu Patel, the head of Cisco's security and collaboration units.
"Attacks are going to get much more bespoke," he said on Monday during a briefing in San Francisco, which is hosting the RSA Conference this week.
Until now, phishing e-mails have been relatively easy to spot because they are not tailored to individual recipients. They often have spelling mistakes and other giveaways. With the new generation of attacks, it would be harder to count on human users to spot the ruse, increasing the threat of network shutdowns and extortion attempts.
The solution is to rapidly sift through Internet traffic data and identify patterns that indicate something bad is about to happen or has just happened, Patel said.
Cisco sees this as an opportunity. The company, which leads the market for networking equipment, can use its position to analyze data flows, he said.
Additional reporting by Bloomberg
Comments will be moderated. Keep comments relevant to the article. Remarks containing abusive and obscene language, personal attacks of any kind or promotion will be removed and the user banned. Final decision will be at the discretion of the Taipei Times.