Foodpanda rolls out pandago C2C express delivery service in Taiwan
TAIPEI – Berlin-headquartered foodpanda today announced that customer-to-customer (C2C) deliveries through pandago, an on-demand, express delivery service integrated with the foodpanda app, is now available in Taiwan's six special municipalities and the Hsinchu area.
Initially launched as a business-to-customer (B2C) service, pandago can now be found in the foodpanda app as a C2C service, offering an integrated and seamless delivery experience.
Customers can use the foodpanda app to experience industry-leading delivery matching, a user-friendly interface, and unrivaled delivery speed. foodpanda plans to roll out pandago C2C express delivery service to the rest of Taiwan in the fourth quarter and aims to complete more than 3 million orders in 2024, marking yet another industry milestone.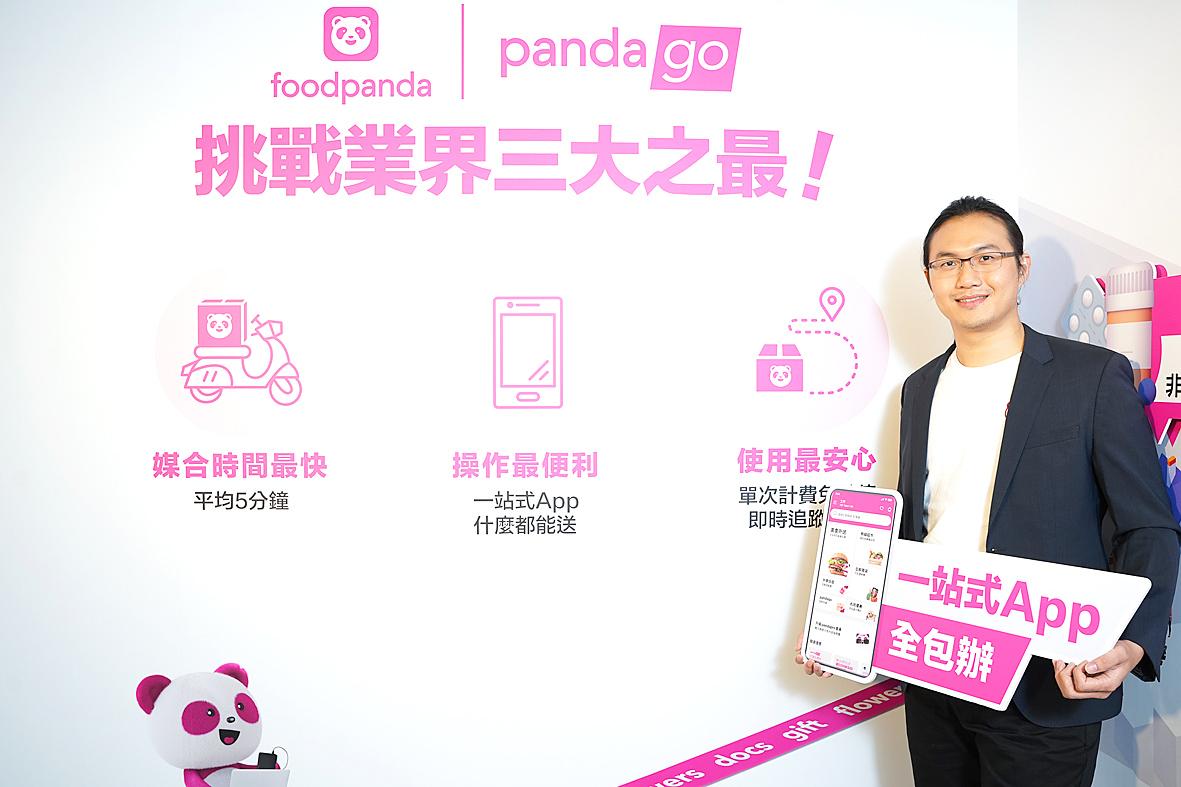 Foodpanda Operations Director Anson Chin said that the expansion of pandago to C2C and its integration with the foodpanda app will better meet customers' demand for express delivery, in both business and everyday life settings, creating new wins for consumers, delivery partners and merchants."
Photo courtesy of foodpanda Taiwan Co.
In celebration of pandago's entry into the C2C segment, from now on to April 30, pandago offers a 50-percent discount on each order, with no limitation on redemption and maximum discount of 80 NTD per order.
Since launching pandago for the B2C segment in 2021, foodpanda has become the most widely chosen express delivery partner among different brands by leveraging its strong delivery capabilities. As digital services continue to thrive, consumers are increasingly turning to one-click solutions to fulfill their daily needs, and the demand for express deliveries is growing day-by-day.
"Based on our experience with B2C usage cases and given the post-pandemic return to normalcy, we see a growing demand for services geared at people who are now busier, more prone to being forgetful and need things done more urgently," foodpanda Operations Director Anson Chin said. "Through pandago's expansion to C2C and integration with the foodpanda app, we hope to create a one-stop shop for express deliveries."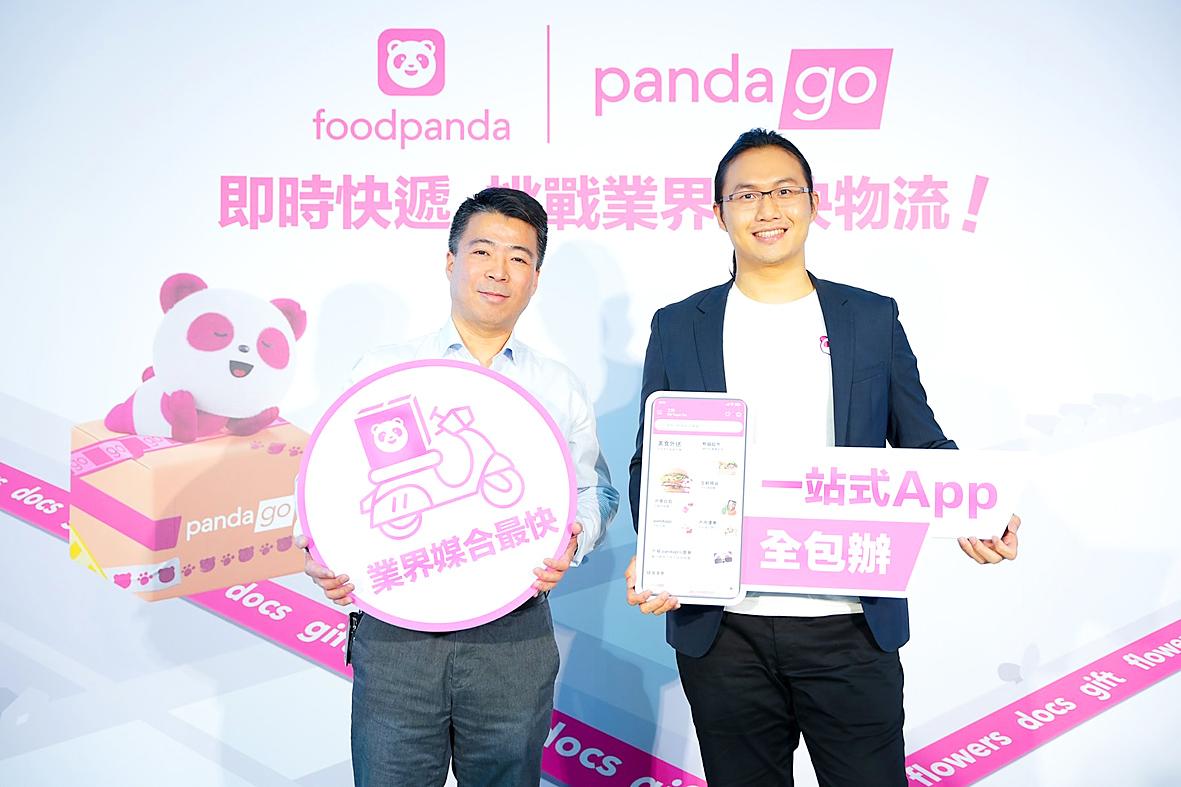 Foodpanda Operations Director Anson Chin, right, Carrefour E-Commerce Director Michael Chen, left, are pictured in a news conference announcing a new partnership to have pandago fulfil last mile deliveries for the hypermarket.
Photo courtesy of foodpanda Taiwan Co.
"We are not only looking to become the top delivery platform but also taking aim at becoming the fastest logistics provider. Through our integrated one-stop shop covering the delivery of food, groceries, and dine in service, we are building a platform that creates wins for customers, delivery partners, and merchants. We are confident that our new offering will drive record-breaking revenues," the operations director added.
As a B2C service, pandago has been operating for two years and taken the lead in the logistics market. Lots of restaurant chains, retailers and brands have grown to rely on foodpanda's widest service coverage and strongest delivery capabilities of any delivery fleet in Taiwan. Among express delivery platforms, pandago has the largest amount of partnering brands, including Carrefour, PX Mart, McDonalds, KFC, FamilyMart, and many other major players.
"In recent years, the demand for online shopping has increased," said Carrefour E-Commerce Director Michael Chen. "pandago supports Carrefour to complete the last mile. With its large and reliable fleet of delivery partners, foodpanda is a major partner in our pursuit for rapid growth in the e-commerce market and together we make a winning team."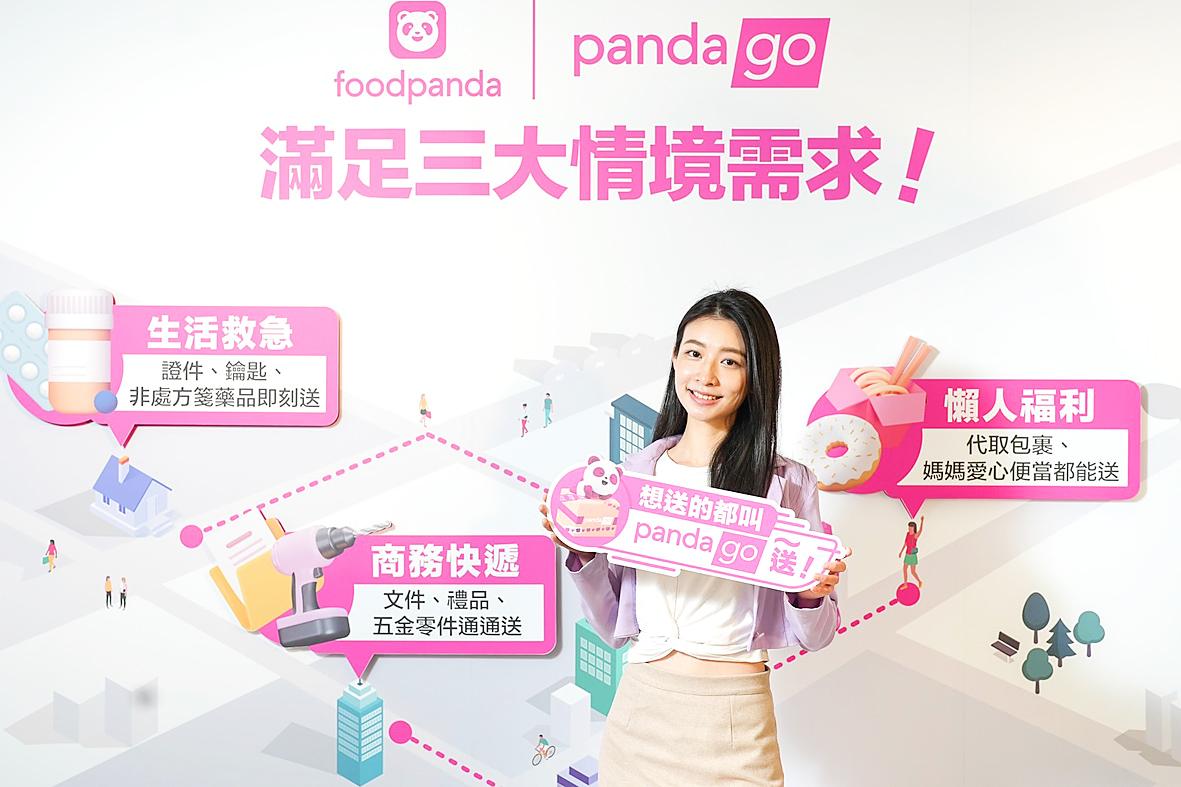 To celebrate pandago's new milestone, customers may enjoy a 50 percent discount on delivery fees with no limits on the number of orders made. If you are in a hurry or don't feel like going out, let pandago deliver for you~
Photo courtesy of foodpanda Taiwan Co.
Pandago poised to become top choice in C2C express delivery market with industry-leading features
With the following advantages, pandago is poised to become the top choice among consumers for express delivery: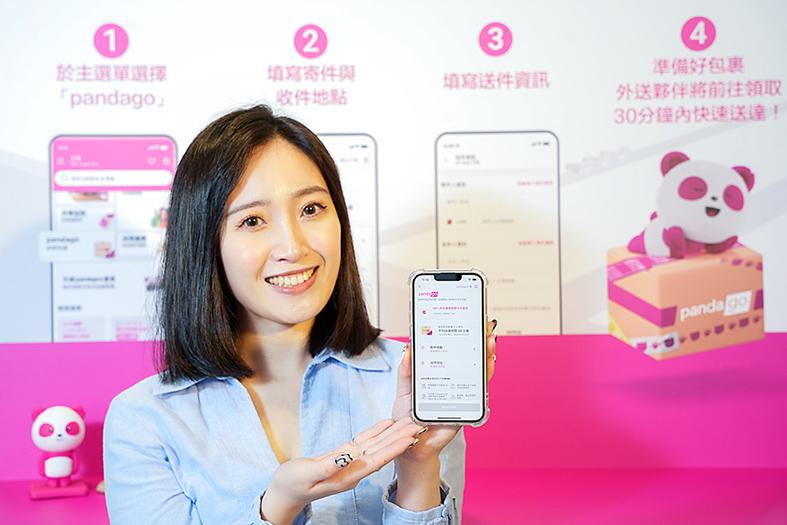 Access express delivery services without the need to download and install another app, from the delivery of food, groceries and getting on-site dining discounts, foodpanda lets you do it all with a perfect one-stop shop experience.
Photo courtesy of foodpanda Taiwan Co.
‧ Fastest delivery matching time as soon as five minutes: foodpanda now has more than 100,000 registered delivery partners, enabling an unrivaled capacity that can match delivery orders in as little time as five minutes, the fastest in the industry.
‧ Simple app interface does it all, providing a one-stop shop experience: With pandago, there is no need to download and install another app, as foodpanda now covers the food and grocery delivery, dine in service and parcels, all on a single app for a one-stop experience..
‧ Unbeatable reliability and pay-as-you-go without the need for prepaid deposit: pandago charges by the order and does not require prepaid deposits. An order is placed instantaneously following payment. pandago is available 24 hours a day and provides unbeatable reliability through real-time tracking.
Pandago fulfills customer needs across diverse array of usage cases
foodpanda has identified several situations where pandago can save the day, such as when people have forgotten to bring an important document, or when they'd rather stay home on holiday.
‧ Everyday emergencies: Since the pandemic, there has been an increased demand for the delivery of health and wellness products. Apart from that, people often simply forget important things like official documents and keys. All these situations pandago can help.
‧ Don't feel like going out: With pandago, customers don't have to go out if they prefer to stay at home and relax. Apart from parcels, pandago can also be used to deliver homecooked meals.
‧ Business delivery: For people who need to maintain client relations but can't get away from the office, with one tap, pandago can help them quickly deliver important documents, contracts or gifts to clients. With its speed and real-time tracking, pandago offers unrivaled reliability. (Advertorial)
Comments will be moderated. Keep comments relevant to the article. Remarks containing abusive and obscene language, personal attacks of any kind or promotion will be removed and the user banned. Final decision will be at the discretion of the Taipei Times.