US$12bn lent out in one-year bank loan scheme: Fed
The US Federal Reserve has lent US banks nearly US$12 billion under a new one-year lending program unveiled on Sunday, as authorities moved to ease stress on the financial system after Silicon Valley Bank's (SVB) collapse.
The total outstanding amount of all advances under the Bank Term Funding Program reached US$11.9 billion as of Wednesday, the Fed said in a statement on Thursday.
The Fed had unveiled the scheme alongside the US Department of the Treasury and Federal Deposit Insurance Corp on Sunday night, as authorities looked to prevent other banks from running into the liquidity issues that ultimately doomed California's SVB.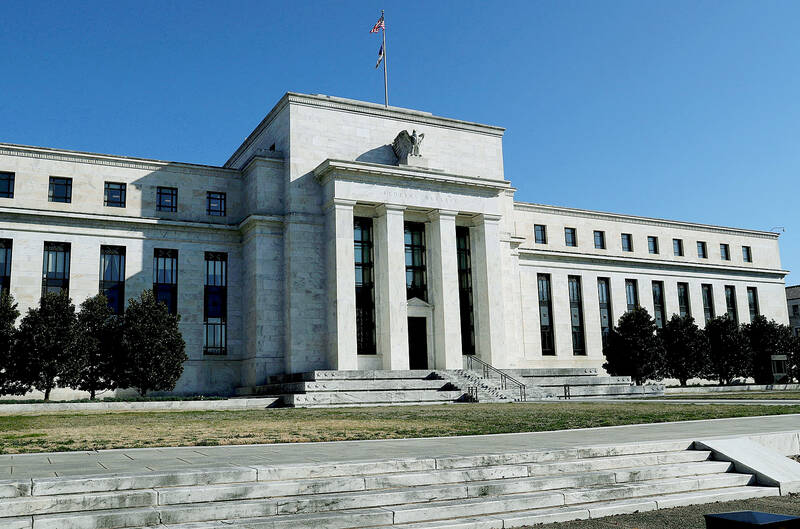 The US Federal Reserve building on Constitution Avenue, Washington, is pictured on March 19, 2019.
Photo: Reuters
The new liquidity facility made additional funding available "to help assure banks have the ability to meet the needs of all their depositors," the statement read.
According to data made available on Thursday, the Fed drew an additional US$152 billion in short-term borrowing for banks from its standing loan window, the traditional liquidity backstop for lenders, a dramatic increase against the roughly US$5 billion from the previous week.
And with the seizure of failed SVB and Signature Bank — a second regional-size lender that collapsed at the weekend — an additional US$142.8 billion was poured into the bridge banks created by regulators for the two collapsed entities, pushing the Fed's balance sheet up by about US$300 billion in the past week.
US authorities moved swiftly to protect depositors at SVB and Signature Bank, as they saw "serious risk of contagion" that could have triggered runs on many banks, US Secretary of the Treasury Janet Yellen told US senators on Thursday.
Comments will be moderated. Keep comments relevant to the article. Remarks containing abusive and obscene language, personal attacks of any kind or promotion will be removed and the user banned. Final decision will be at the discretion of the Taipei Times.