SPIL launches operation at new Changhua plant
Siliconware Precision Industries Co (SPIL, 矽品精密) on Tuesday inaugurated a new factory in Changhua County's Erlin Township (二林) to meet growing demand for high-end chip testing and packaging services.
SPIL, a subsidiary of ASE Technology Holding Co (日月光投控), said the phase 1 facility is part of the company's NT$80 billion (US$2.64 billion) capacity expansion program in Erlin over the next eight to 10 years.
The expansion is expected to create 7,000 jobs, it said.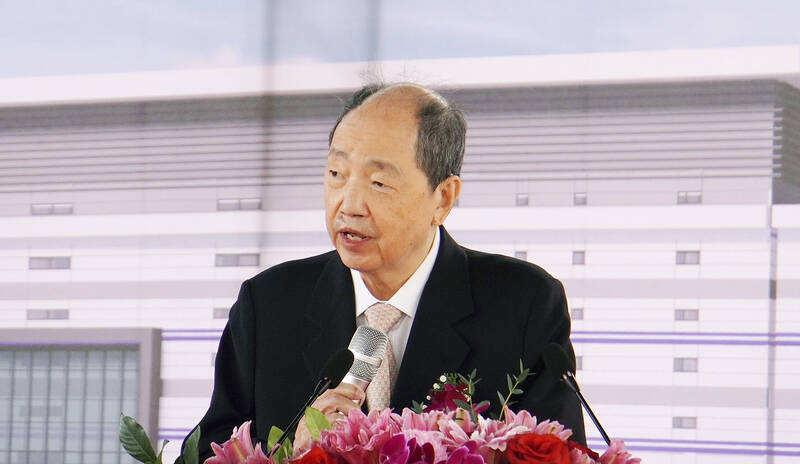 ASE Technology Holding Co chairman Jason Chang speaks at a launch ceremony for Siliconware Precision Industries Co's new factory in Changhua County's Erlin Township on Tuesday.
Photo: Yen Hung-chun, Taipei Times
"SPIL continues investing in new factories to get a head start on new growth opportunities," chairman Tsai Chi-wen (蔡祺文) said, adding that the facility would be "a major step forward in Changhua County's efforts to encourage semiconductor development."
Construction of a phase 2 facility would begin soon, Tsai said.
That factory would occupy 14.5 hectares, making it three times larger than its existing plant in the county, SPIL said.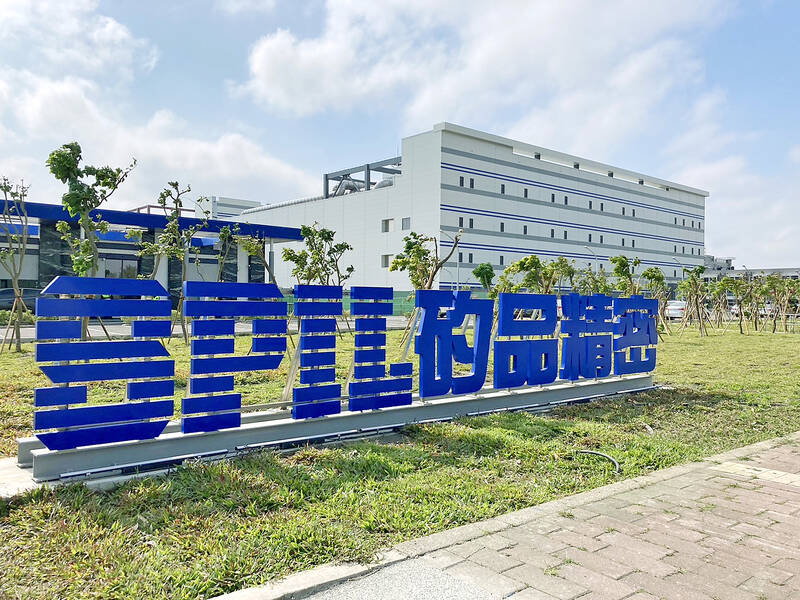 The Siliconware Precision Industries Co logo is pictured outside the company's new factory in Changhua County's Erlin Township on Tuesday.
Photo: Yen Hung-chun, Taipei Times
ASE group said it is committed to increasing investment in Taiwan to provide advanced chip testing and packaging services, catering to rising demand for electric vehicles, 5G and high-performance computing-related chips, group chairman Jason Chang (張虔生) said.
The investment also aims to safeguard Taiwan's leading position in the world's chip testing and packaging industry, he said.
The nation's chip industry faces tough challenges and competition in the next 10 years, as countries around the world view semiconductors as a strategically important resource and would heavily subsidize their own buildup, he said.
To protect Taiwan's competitiveness in semiconductors, Chang said the government should create measures to support recently passed amendments to the Act for Industrial Innovation (產業創新條例).
The amendments stipulate that companies that work to innovate technologies domestically and have a critical role in international supply chains would be granted tax deductions equivalent to the sum of 25 percent of their research and development expenditures and 5 percent of their spending on new equipment acquired for "advanced processes" over a fiscal year.
Comments will be moderated. Keep comments relevant to the article. Remarks containing abusive and obscene language, personal attacks of any kind or promotion will be removed and the user banned. Final decision will be at the discretion of the Taipei Times.