Six state-run banks hold NT$4.55bn of Orpea debt
Six state-run banks hold NT$4.55 billion (US$148.39 million) in unsecured credit issued to France's embattled Orpea SA nursing home group, state-owned Bank of Taiwan (臺灣銀行) said on the banks' behalf late on Tuesday.
Orpea is seeking to restructure 9.5 billion euros (US$10.01 billion) of debt as it seeks to emerge from a scandal over its treatment of nursing home residents and allegations of financial misconduct, Bloomberg reported last month.
Bank of Taiwan said the nursing home group is maintaining normal operations and making regular interest payments.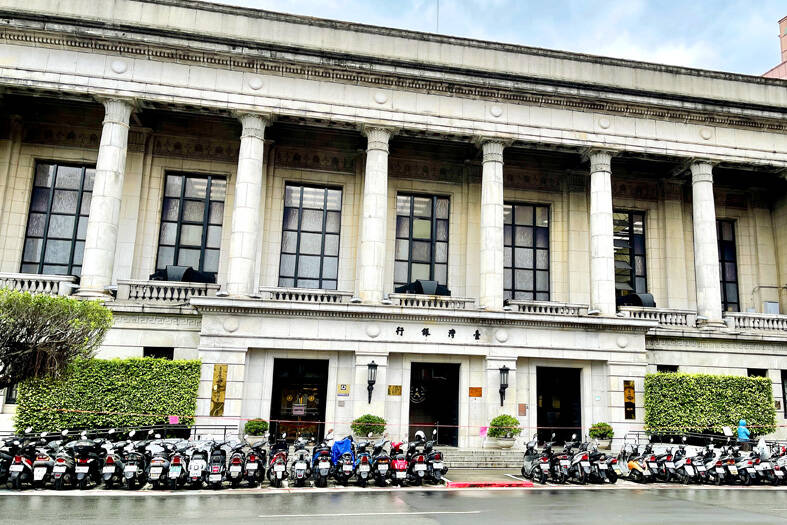 The headquarters of Bank of Taiwan on Chongqing S Road in Taipei is pictured on Feb. 21 last year.
Photo: George Tsorng, Taipei Times
In addition to Bank of Taiwan, Taiwan Cooperative Bank (合庫銀行), Hua Nan Commercial Bank (華南銀行), First Commercial Bank (第一銀行), Mega International Commercial Bank (兆豐銀行) and Chang Hwa Commercial Bank (彰化銀行) also hold syndicated loans of 142 million euros dating back to 2012, Bank of Taiwan said in a statement.
The state-run banks agreed to lend Orpea money after European peers reached out to their branches in London, Paris and Brussels, it said.
Other domestic commercial banks did not participate because most of them do not have branches in Europe, it added.
The nursing home operator is proposing to convert 3.8 billion euros in unsecured debt to equity, essentially forcing creditors to sell their holdings at steep discounts, and is also seeking to raise as much as 2.1 billion euros of fresh funds, Bloomberg said.
Unsecured debts are common in Europe, especially with companies that enjoy top-grade credit ratings, Bank of Taiwan said, adding that France's central bank in 2017 assigned Orpea the best credit profile.
Until last year, Orpea's revenue expanded rapidly following an initial public offering in 2002, as the care home business proves profitable with France's aging society, it said.
The group's cash strain has to do with an emerging liquidity crisis amid sharp inflation and monetary tightening, it said.
Comments will be moderated. Keep comments relevant to the article. Remarks containing abusive and obscene language, personal attacks of any kind or promotion will be removed and the user banned. Final decision will be at the discretion of the Taipei Times.