NBC reporter Tim Russert dies of heart failure at 58
ALWAYS WELL-INFORMED The TV network announced that Tom Brokaw would host a special edition of 'Meet the Press' yesterday dedicated to the late personality
Tim Russert, who pointedly but politely questioned hundreds of the powerful and influential as one of the US' most prominent TV journalists, died of a heart attack on Friday in the midst of a presidential campaign he had covered with trademark intensity.
Praise poured in from the biggest names in politics, some recalling their own meltdown moments on his hot seat.
Russert, 58, was a political operative before he was a journalist. He joined NBC a quarter century ago and ended up as the longest-tenured host of the influential Sunday political talk show Meet the Press.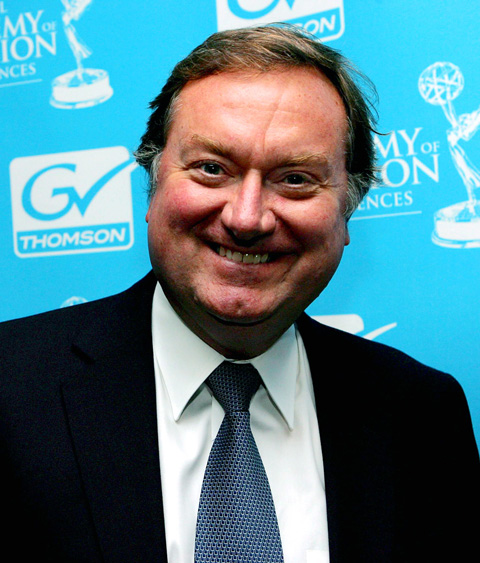 Tim Russert of NBC News is pictured on Sept. 24 in New York.
PHOTO: EPA
He was an election-night fixture, with his whiteboard and scribbled figures and was moderator for numerous political debates.
He wrote two best-selling books, including the much-loved Big Russ and M about his relationship with his father. He was NBC's Washington bureau chief.
US President George W. Bush, informed of Russert's death while at dinner in Paris, saluted him as "a tough and hardworking newsman."
"He was always well-informed and thorough in his interviews. And he was as gregarious off the set as he was prepared on it," Bush said.
NBC interrupted its regular programming with news of Russert's death and continued for several hours of coverage without commercial break. The network announced that Tom Brokaw, the former long-time anchor of NBC's nightly newscast, would anchor a special edition of Meet the Press on Sunday, dedicated to Russert.
Competitors and friends jumped in with superlative praise and sad recognition of the loss of a key voice during a historic presidential election year. Known as a family man as well, he was named Father of the Year by parenting organizations.
Brian Williams, who anchors NBC's newscast, mourned his loss, calling him "aggressively unfancy."
Bob Schieffer, Russert's competitor on CBS' Face the Nation, said the two men delighted in scooping each other.
"When you slipped one past ol' Russert," he said, "you felt as though you had hit a home run off the best pitcher in the league."
He was married to Maureen Orth, a writer for Vanity Fair magazine. The couple had one son, Luke.
Comments will be moderated. Keep comments relevant to the article. Remarks containing abusive and obscene language, personal attacks of any kind or promotion will be removed and the user banned. Final decision will be at the discretion of the Taipei Times.