Beijing wins in Japan dorm row
Japan's highest court on Tuesday sided with Beijing over Taiwan in a lengthy wrangle over a student dormitory that turned the spotlight on Tokyo's policy toward China.
Taiwan had won previous lawsuits saying it owned the dormitory, which has housed Chinese students in the western city of Kyoto since World War II.
But Japan's Supreme Court overturned lower court rulings Yesterday, saying Taipei had lost its right to file a claim as the representative of China after Tokyo decided in 1972 to recognize Beijing instead.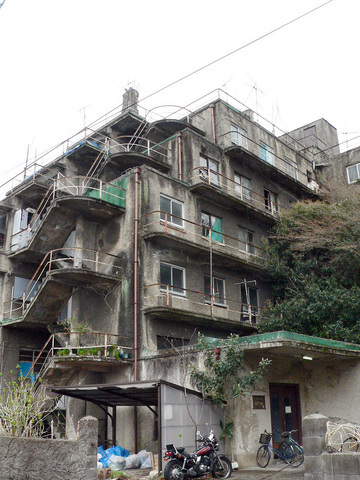 A Chinese student dormitory building is shown in Kyoto, Japan, yesterday. The Japanese Supreme Court ruled against a claim that Taiwan, not China, owned the dormitory, over-turning lower court rulings in favor of Taiwan.
PHOTO: AFP
Taiwan bought the five-story building in Kyoto in 1950 at a time when it was recognized as China's legitimate government by Tokyo.
In 1967, during the height of the Cultural Revolution, Taiwan filed a lawsuit seeking to evict pro-Beijing students.
But the case was still unresolved when Tokyo established relations a few years later with Beijing and dropped its recognition of Taipei.
An initial ruling supported the pro-Beijing students, saying the dormitory legally belonged to communist China. But two subsequent court rulings backed Taiwan, saying it still existed even if it does not enjoy Japan's recognition.
The Japanese government has supported the pro-Beijing students due to its policy of recognizing "one China."
With the Supreme Court's ruling effectively meaning Taiwan did not have the right to be the plaintiff, the case was sent back to a Kyoto district court for re-examination.
The Taiwanese and Chinese missions in Tokyo and Japan's government declined to comment.
Comments will be moderated. Keep comments relevant to the article. Remarks containing abusive and obscene language, personal attacks of any kind or promotion will be removed and the user banned. Final decision will be at the discretion of the Taipei Times.