Top 10 Taiwan Stories: Accountants held to account
The nation's certified public accountants and underwriters are now held legally accountable for ensuring the accuracy of listed companies' financial reports they have certified following the emergence of several corporate scandals since late June, 2004. \n"In order to maintain order in the market, all accountants will be held responsible for their duties in conducting checks into the finances of listed companies," Financial Supervisory Commission vice chairman Lu Daung-yen (呂東英) said in mid-December. \nTo safeguard investors' rights, the commission imposed penalties on a total of 15 certified public accountants for their professional negligence in certifying financial documents of such companies as Procomp Informatics Co (博達科技), Summit Computer Technology Co (皇統科技), Infodisc Technology Co (訊碟科技) and High Tech Computer (HTC, 宏達電). \nThe 15 accountants, who are mostly from well-known accounting firms including KPMG Certified Public Accountants, Deloitte Touche Tohmatsu and the Lan Jai Certified Public Accountants, were given punishments ranging from verbal warnings to a two-year suspension. \nAmong them, KPMG's Tsai Tien-yuan (蔡添源) received the heaviest punishment of being restricted from practicing for a total of two-and-a-half years until February 2007. \nFor violating Article 39 of the Securities and Exchange Law (證交法), Tsai was found to have failed his professional duties in certifying financial reports of the now bankrupt Procomp, which Lu estimated might have illegally taken up to NT$10 billion from the company. \nDespite complaints from accountants, the private sector lauded the financial regulator's move to put the onus on accountants, who will now have to take a more prudent attitude in reviewing listed companies' finances, including asset quality, cash flow and business performance. \n"If financial reports certified by accountants aren't trustworthy, the nation's capital markets could collapse," said Liu Jen (劉任), editor-in-chief of the China Credit Information Service.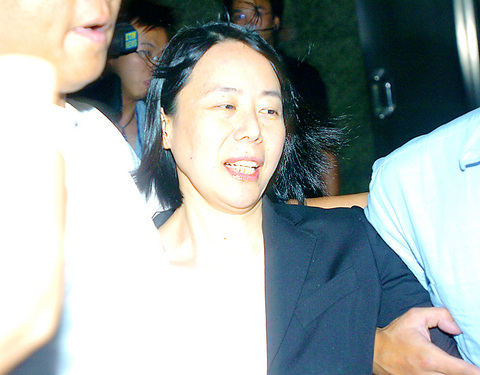 Procomp Informatics Co scandal.
PHOTO: TAIPEI TIMES FILE PHOTO
Comments will be moderated. Keep comments relevant to the article. Remarks containing abusive and obscene language, personal attacks of any kind or promotion will be removed and the user banned. Final decision will be at the discretion of the Taipei Times.