Tiger Woods and skier Lindsey Vonn reveal love interest
Tiger Woods, the 14-time major golf champion whose infamous sex scandal with multiple mistresses led to a 2010 divorce, is dating Alpine skiing star Lindsey Vonn, the two US sports icons announced on Monday.
"I guess it wasn't a well-kept secret, but yes, I am dating Tiger Woods," Vonn said in a Twitter posting and a longer statement on her Facebook page, that included pictures of the couple.
"Our relationship evolved from a friendship into something more over these past few months and it has made me very happy. I don't plan on addressing this further, as I would like to keep that part of my life between us, my family and close friends. Thank you for understanding and your continued support," she wrote.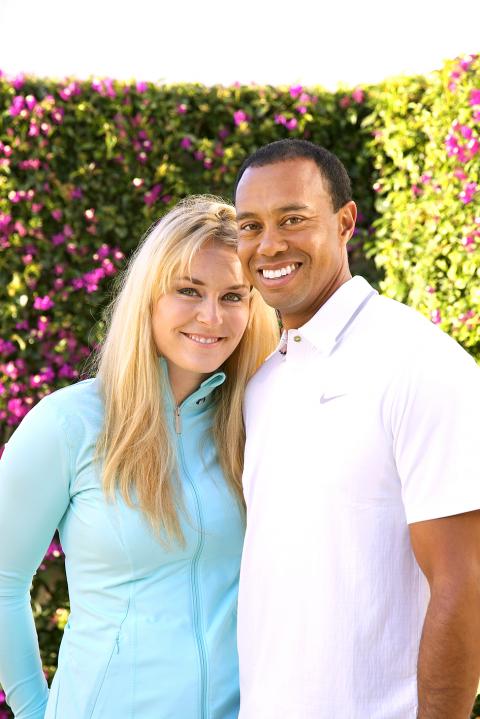 An undated photograph shows golfer Tiger Woods and Alpine skier Lindsey Vonn posing for a portrait. Woods and Vonn posted separate items on their Facebook pages on Monday announcing their relationship.
Photo: Reuters
Woods posted a Twitter message and wrote his own statement revealing his relationship with Vonn on his Facebook page.
"This season has been great so far and I'm happy with my wins at Torrey and Doral," Woods said. "Something nice that's happened off the course was meeting Lindsey Vonn. Lindsey and I have been friends for some time, but over the last few months we have become very close and are now dating. We thank you for your support and for respecting our privacy. We want to continue our relationship, privately, as an ordinary couple and continue to compete as athletes."
Woods dominated golf until 2009 when his marital infidelity with several women was revealed, leading to a televised public apology and a break from golf in a spectacular fall from grace that cost him several rich endorsement deals.
Woods divorced Elin Nordegren the following year. The couple had a daughter, five-year-old Sam Alexis, and a four-year-old son, Charlie.
It was one year ago this week that Woods won the Arnold Palmer Invitational at Bay Hill for his first PGA victory in 30 months, ending a drought that coincided with the aftermath of the sex scandal.
World No. 2 Woods has already won twice this year, at Torrey Pines in January and at Doral earlier this month, and will resume his quest to beat the record 18 career major titles won by Jack Nicklaus next month at the Masters.
Woods, 37, is not the only star golfer with a sporting love connection. World No. 1 Rory McIlroy of Northern Ireland is dating ninth-ranked women's tennis star Caroline Wozniacki of Denmark.
For Vonn, it is a rare bright note in a season that has been marred by problems off and on the piste, with a stomach ailment seeing her hospitalized, her revelations of battling depression for several years and her divorce from Thomas Vonn being finalized.
The 28-year-old's season came to a premature end when she tore right-knee ligaments in the Super-G event at the world championships in Austria last month and underwent surgery to repair the damage.
She has said she plans to be ready to defend her Olympic downhill title in the Sochi Winter Olympics in February next year.
Comments will be moderated. Keep comments relevant to the article. Remarks containing abusive and obscene language, personal attacks of any kind or promotion will be removed and the user banned. Final decision will be at the discretion of the Taipei Times.