Healthy Lunar New Year holiday eating tips for pets: Foods to avoid feeding your dogs and cats (Part Two) 過年圍爐,加菜小心! 可以餵家中寵物人吃的食物嗎?(二)
5. Grapes and raisins 葡萄及葡萄乾
According to a report published by the Animal Poison Control Center in the US, about 10 dogs per year develop symptoms of toxicity after ingesting grapes or raisins. Ingesting between 0.25-0.9 kg of grapes or raisins can cause a dog to suffer from kidney failure and other more severe symptoms. If not treated, it can be fatal. The reason that some dogs develop kidney failure following ingestion of grapes and raisins is not known, and grapes and raisins are not toxic to every single dog and cat. Some dogs consuming the same amount of grapes or raisins appear fine without showing any discomfort. As the mechanism of grapes and raisins causing poisoning in dogs and cats is still not understood, it is wise to avoid feeding them to dogs and cats.
據美國動物毒物管制中心(Animal Poison Control Center)的報告顯示,每年約有十隻狗兒是因吃下葡萄或葡萄乾而中毒,狗兒吃下約二百五十到九百公克的葡萄或葡萄乾,便會引致腎功能衰竭,且產生更激烈症狀,若不治療會死亡。至今還無法判明是何原因造成犬貓中毒,而且並不是對所有的犬貓都會造成影響,有些狗兒即使吃了一樣的量,卻也有完全沒事的情況。在其引起犬貓中毒的機制尚未確定前,還是不要給犬貓食用才好。
Photo: Ian Bartholomew, Taipei Times
6. Yeast dough 酵母生麵團
Yeast dough here is bread dough before it is baked. It can stretch a dog's stomach and cause severe pain or even rupture the dog's abdomen and intestines. Although it is less dangerous after the dough is completely baked or the yeast is completely fermented, pet owners should not feed their pets on an amount of bread that is more than 5 to 10 percent of their daily calorie intake.
這類所指的酵母生麵團是製成麵食的材料,當狗兒進食麵包後,便會在胃部發脹,會產生疼痛,甚至造成胃或腸管破裂。雖然此類酵母生麵團蒸熟或酵母完全發酵後會減少危險性,這類食物攝食量不要超過您寵物每日卡路里攝取量的百分之五到百分之十。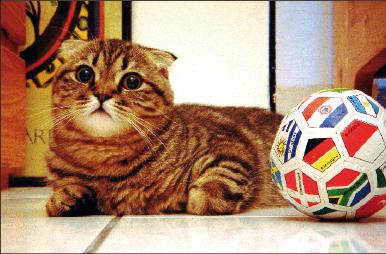 Photo: Amber Chang, Taipei Times
7. Raw or undercooked meat, eggs and bones
生鮮或未煮熟肉、蛋及骨頭
Meat and eggs, both raw and undercooked, and bones may contain bacteria, such as Salmonella and E. coli, which are harmful to your pets. Also, undercooked eggs may contain avidin, which will decrease their absorption of biotin, a kind of vitamin B, and can lead to skin and hair problems. Feeding your pets raw bones is very dangerous since domestic pets may choke on bones or their digestive tracts may be punctured by bone splinters.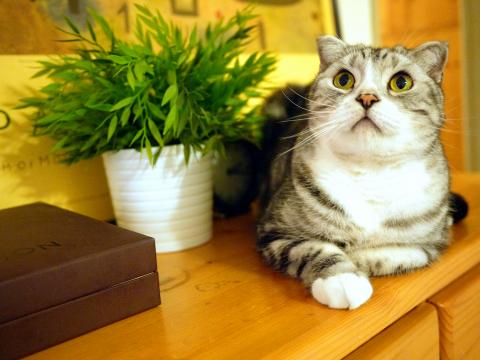 Photo: Amber Chang, Taipei Times
生鮮或未煮熟的肉、蛋含有沙門氏桿菌及大腸桿菌對寵物有傷害,此外未煮熟的蛋含有卵白素(Avidin),會降低一種B維他命Biotin的吸收,引起皮膚及毛髮問題。對您家中寵物餵食生骨頭非常危險,他們可能會被骨頭哽住,或其消化道會被骨頭碎片刺穿。
8. Xylitol 木糖醇
Xylitol is an artificial sweetener that is commonly used in chewing gums, candies, baked foods, toothpaste products, and others. It is poorly absorbed by humans and can be used by diabetic patients since it can be metabolized without the presence of insulin. Xylitol can be 90 percent as sweet as sucrose, but contains only 40 percent of the calories of sucrose. It can cause an increase in the insulin circulating through your dog's body, causing your dog's blood sugar to drop, potentially leading to liver failure. Initial symptoms include vomiting, lethargy, and loss of coordination. Eventually, the dog may have seizures. Liver failure can occur within just a few days.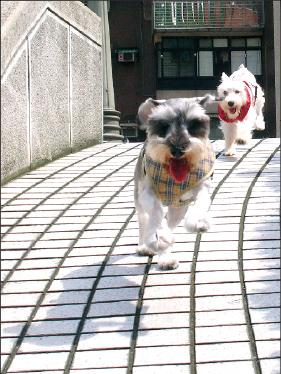 Photo: Lin Ya-ti, Taipei Times
According to the American Society for the Prevention of Cruelty to Animals (ASPCA), xylitol is a very dangerous substance for dogs. Even a small amount of xylitol ingestion can cause a dog to display symptoms in 30 minutes, including a marked drop in blood sugar, vomiting, wal-king difficulties, internal bleeding, and others. Within days, it can trigger heart seizures, impairment of liver functions, acute liver failure, and other severe illnesses.
木糖醇是一種常用於許多食品的甜味劑,常用於口香糖、糖果,烘培食品及牙膏中。它不容易被人體吸收,可在缺乏胰島素的情況下被代謝,產生的熱量約為蔗糖的百分之四十,但甜度約為蔗糖的百分之九十,因此為可被當作糖尿病患者的代糖使用。根據位於美國紐約的美國虐待動物防止協會(American Society for the Prevention of Cruelty to Animals)報告指出,木糖醇對於狗兒是種相當危險的物質,即使是少量的誤食,也會造成狗兒在三十分鐘內出現血糖降低、嘔吐、行走困難、內出血,幾天之內會出現心臟病發作、肝指數上升以及急性肝衰竭的危險。
9. Onions, garlic, chives 洋蔥、大蒜、香蔥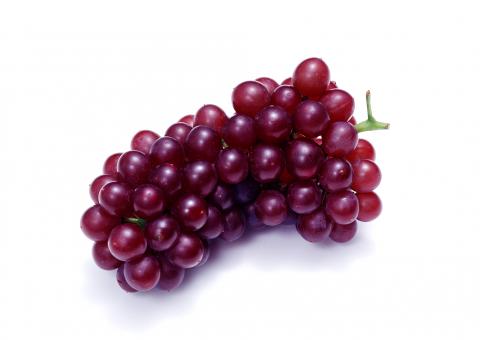 Photo: Taipei Times
These vegetables and plants can irritate animals' digestive systems and damage red blood cells. Cats are especially sensitive to these items, and consuming a large quantity is also dangerous for dogs. Pet foods and pet snacks containing a small trace of onions, garlic, or chives should be fine for pets, but never provide a large amount.
這些蔬菜和草本植物會引起動物胃腸道刺激及破壞紅血球,尤其貓是特別敏感,狗如果大量攝食也會有危險。偶然在寵物食品或零食中低量攝食不會引發問題,但建議絕不要提供大量這類食物給寵物。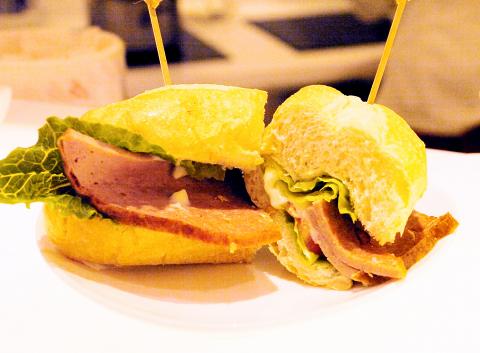 Photo: Taipei Times
10. Milk 牛奶
Milk and milk-based products can cause diarrhea and other digestive upsets because pets generally do not have enough lactose enzyme (a kind of enzyme to digest the lactose in milk).
因為寵物並未具備足夠的乳糖酵素(可消化牛奶中乳糖的酵素),牛奶及其他乳製品都會讓他們腹瀉或使腸胃不適。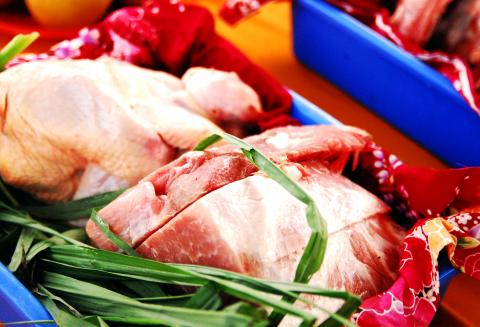 Photo: Taipei Times
11. Salt 鹽分
For pets, eating too much salt can cause excessive thirst and urinating and lead to sodium ion poisoning. Symptoms include vomiting, diarrhea, depression, tremors, elevated body temperature, heart seizure, or even death. If you love your pets, it is not a good idea to share salty foods like chips high in sodium with your pets.
高鹽分會引起過度口渴及頻尿,甚至寵物攝食後會發生鈉離子中毒。寵物攝食高鹽分食物會出現嘔吐、腹瀉、抑鬱、顫抖、體溫升高、心臟病發作,甚至死亡。所以,若是疼愛您家的寵物,就別餵食他們吃高鹽分洋芋片。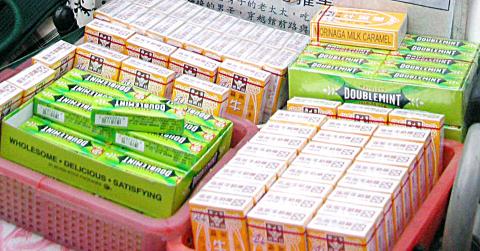 Photo: Taipei Times
The editorial team of Pet, Vet & Me, based on an article posted on Peteducation.com, lists additional food items that should not be fed to dogs and cats. They include raw or green potato, green tomato and its stalk, large amounts of liver, monosodium glutamate (MSG), abalone, raw squid, shredded squid, mackerel, spice, salted products, high-sugar snacks, mushrooms, spinach, tangerines, broccoli, Chinese rhubarb, tobacco plants, and food made for human consumption.
除此之外,《醫盟寵物語》編輯根據Peteducation.com的文章,還列出其他犬貓的禁忌食物:生或綠馬鈴薯、綠色蕃茄和其蒂葉莖、大量的肝、味精、鮑魚、生花枝、魷魚絲、竹筴魚或鯖魚、辛香料、醃製品、高糖零食、蘑菇、菠菜、柑橘、花椰菜、大黃、煙草、人的食物。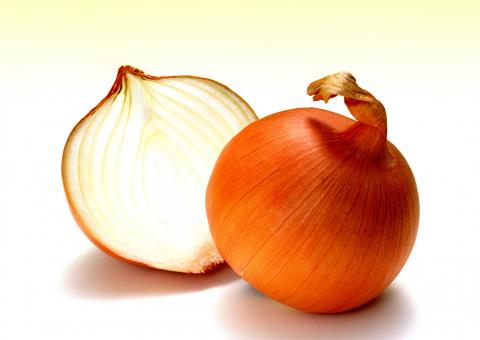 Photo: Taipei Times

Photo: Taipei Times

Photo: Taipei Times

Photo: Taipei Times
Comments will be moderated. Keep comments relevant to the article. Remarks containing abusive and obscene language, personal attacks of any kind or promotion will be removed and the user banned. Final decision will be at the discretion of the Taipei Times.